KWV Roodeberg 1974
2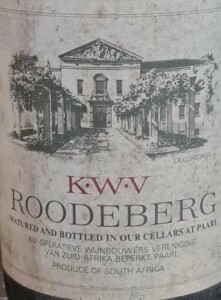 The red blend that is Roodeberg from KWV was, at one point, steeped in mystique as colleague Joanne Gibson relates here. How do older vintages hold up? At the tasting as part of preparations for the Distell Tabernacle Heritage Sale to be run by auction house Strauss & Co on Sunday, 10 July, the 1974 was one of the highlights.
Expressive aromatics of red and black berries, fynbos, flowers, some meatiness, spice and just a hint of malt. The palate is intense but not weighty, the fruit still quite dense although there's no shortage of freshness, the tannins fine-grained and pleasantly mellow. Lots of detail.
CE's rating: 95/100.
Check out our South African wine ratings database.