Leeu Passant new releases
While the first bottling of wines under the Mullineux label by Andrea and Chris Mullineux was 2008, Leeu Passant is a newer project dating from 2015, which sees them working with vineyards outside Swartland. Tasting notes and ratings for the new releases as follows:
Leeu Passant Stellenbosch Chardonnay 2020
Price: R700
Grapes from a Helderberg vineyard 400m above sea level. Spontaneous fermentation before maturation lasting 20 months in 225-litre French oak barrels, 20 – 30% new. A reductive top note before citrus and some roasted almond. The palate is marked by bold fruit expression matched by an imposing line of acidity – this has weight and flavour intensity (alcohol is 14%) but remains tight and focused, the finish very dry and pithy.
CE's rating: 95/100.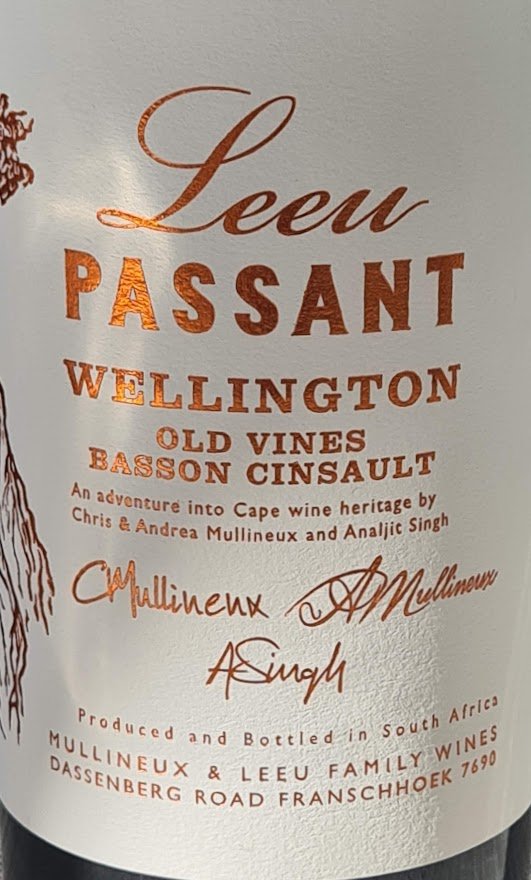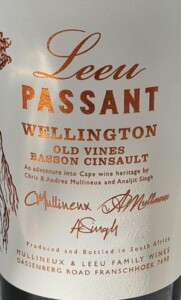 Leeu Passant Wellington Old Vines Basson Cinsault 2020
Price: R600
Grapes from a vineyard planted in 1900. 100% whole-bunch fermentation before maturation lasting just under two years in older 500-litre barrels. A hint of reduction before red cherry, musk and some herbal character on the nose. With excellent fruit purity, bright acidity and powdery tannins, this is a stylish and sophisticated wine – precise and harmonious. No single-vineyard Cinsault from the 2019 vintage as most of the grapes were misappropriated.
CE's rating: 95/100.
Leeu Passant Stellenbosch Cabernet Sauvignon 2020
Price: R400
Grapes from the lower slopes of the Helderberg. Matured for 12 months in 500-litre barrels before a further 12 months in 2 500-litre vats. Red currant, cassis, some leafiness and turned earth on the nose while the palate is medium bodied with fresh acidity and fine tannins, the finish gently savoury. Understated and elegant, alcohol a modest 13.5%.
CE's rating: 92/100.
Leeu Passant Dry Red 2019
Price: R1 150
56% Cabernet Sauvignon, 28% Cabernet Franc and 16% Cinsault. Enticing aromatics of cherry, cranberry, cassis, musk, some subtle leafiness and spice while the palate has striking fruit definition, bright acidity and fine tannins. There's an effortlessness of execution and tribute to the blends of the mid-20th century that this is, it comes across as wonderfully coherent and convincing.
CE's rating: 96/100.
Check out our South African wine ratings database.
Like our content?
Show your support.
Subscribe