Radford Dale Organic new releases
Radford Dale, the local operation with a core group of international wine personalities behind it, celebrates its 25th anniversary this year. How far it has come, the acquisition in 2021 of Elgin Ridge, certified both organic and biodynamic, the most recent development of significance.
The maiden releases from the 2022 vintage have now been revealed by Jacques de Klerk, head of winemaking, and what they might lack in flawlessness, they more than make up for in interest. Tasting notes and ratings as follows:
Touchstone Chardonnay 2022
Price: R499
Grapes from three blocks, the first two planted in 2008 and 2009 while the last is high-density established in 2016. Spontaneously fermented and matured in barrel for 10 months, 10% new. Citrus, apple and some yeasty, biscuit-like notes on the nose. Good depth of fruit, acidity that's crisp to the point of sour, the finish savoury. A characterful wine that combines oxidative notes with the freshness so typical of the area. Alc: 13.5%.
CE's rating: 92/100.
Revelation Semillon 2022
Price: R499
Grapes from two blocks, one planted high-density in 2009 and the second in 2016. Some two days of skin contact after crush, fermentation and maturation lasting 10 months in older oak. Subtle and intriguing aromatics of hay, dried flowers, peach, citrus and spice while the palate is light-bodied (although alcohol is 13.5% suggesting pick wasn't too early) with bright acidity and a gently savoury finish. Not without texture, well balanced and alive. Alc: 13.5%.
CE's rating: 92/100.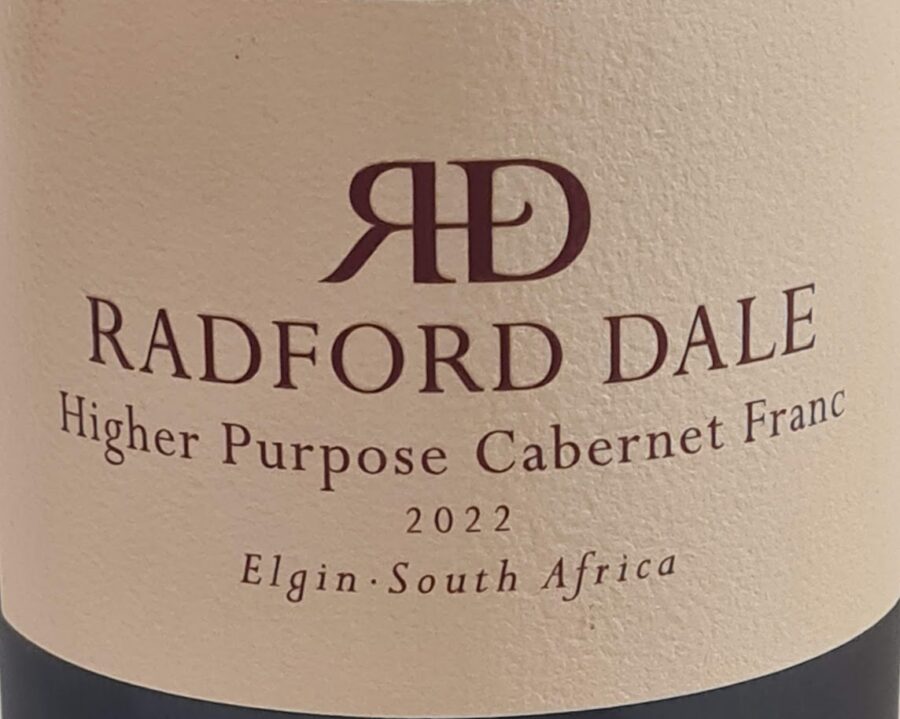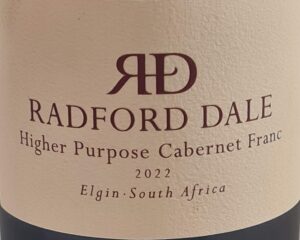 Higher Purpose Cabernet Franc 2022
Price: R499
Carbonic maceration in concrete eggs. Attractive aromatics of dark cherry and floral perfume plus the merest hint of herbs and earth. Lovely fruit purity, bright acidity and fine tannins, the finish long and particularly dry. Super-elegant and poised with a certain coolness about it – alcohol is 13%.
CE's rating: 94/100.
Freedom Pinot Noir 2022
Price: R499
Whole-berry fermentation before maturation lasting almost 10 months in 228- and 300-litre barrels, 10% new. Red and black cherry and musk but also somewhat wild notes of fynbos, cured meat and spice on the nose. The palate shows generous fruit, fresh acidity and powdery tannins, the finish gently savoury. Well balanced and detailed, a wine that makes for pleasing drinking.
CE's rating: 92/100.
Check out our South African wine ratings database.
Like our content?
Show your support.
Subscribe