Shannon Triangle Block Semillon 2018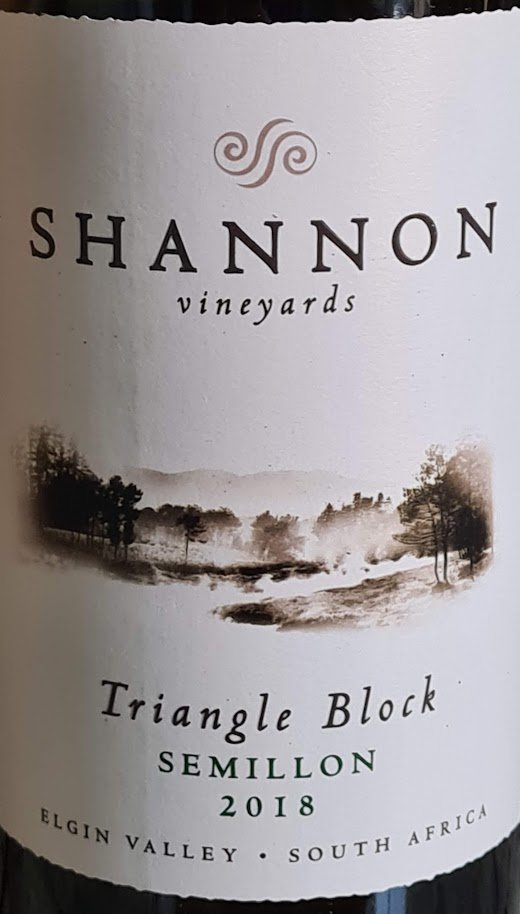 Age-worthiness is the notion that wine should become more pleasurable and more interesting to drink with time in the bottle. How much attention, though, is given to this aspect of wine? With a wave of 2022 vintage wines from significant producers currently hitting the market, there is much competition among trade and consumers alike to secure allocations with seemingly very little debate about how these will drink in five years' time, let alone 10.
Triangle Block Semillon 2018 from Elgin producer Shannon provides an interesting case study. It placed Top 10 with rating of 93 in the Prescient Minority Report 2020 and a small quantity of it is still available from the producer (price: R250 a bottle. The good news is that it's maturing to great effect.
Our original tasting note read: "Spontaneously fermented and matured for 11 months in French oak, 30% new. Citrus, peach, yellow apple, thatch and a hint of lanolin on the nose. The palate is rich and broad, slightly greasy in texture, the acidity nicely integrated and the finish possessing a saline quality."
It's moved very little in terms of aroma and flavour, which is to say it shows not much sign of decay. What has happened, however, is that it seems to have grown into itself – for all its depth of fruit, weight and texture, it's also a vivid and vital wine that has still got years to go. This is only borne out by analysis which is as follows:  Alc. 13.5%; Residual Sugar 2.1g/l; Acidity 6.8g/l and pH 3.05. It will be fascinating to try another bottle in 2028.
CE's rating: 95/100.
Like our content?
Show your support.
Subscribe