Stark-Condé Monk Stone Chenin Blanc 2021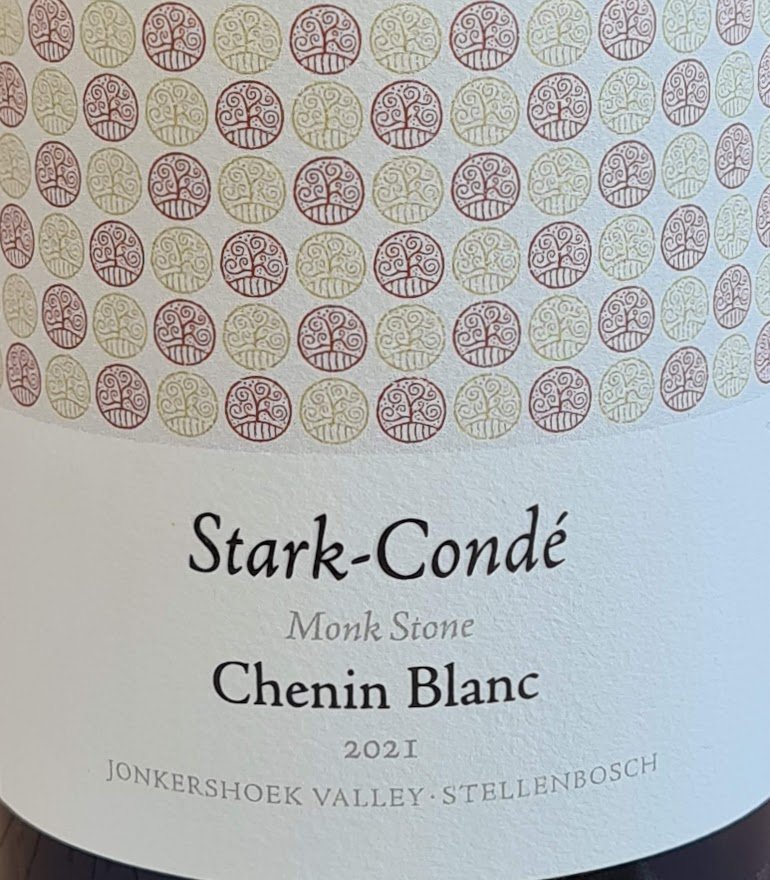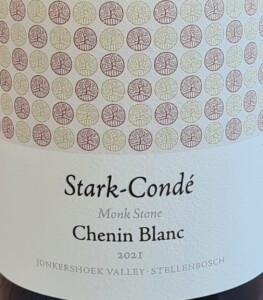 Chenin Blanc is set to become the top-end white wine from Jonkershoek Valley property Stark-Condé. "The variety is not particularly common in this part of Stellenbosch but it's not without precedent – the famous Mev. Kirsten vineyard that supplies Eben Sadie is just down the road," points out winemaker Rüdger van Wyk.
A terraced block of Chenin was established in 2020 around a large boulder, the ripple patterns formed by the various steps recalling a traditional Japanese rock garden and hence the name "Monk Stone". In the meantime, the maiden 2021 vintage of the wine comes from the well-established Field Blend plantings at the entrance of the property, the wine matured for eight months in 60% amphorae and 40% second-fill oak.
The nose shows citrus and peach plus hints of flinty reduction and fynbos while the palate shows extraordinary fruit concentration, punchy acidity and a super-dry finish. It's an intense and tightly wound wine that needs at least another 12 months to show what's it really made of. Price: R350 a bottle.
CE's rating: 95/100.
Check out our South African wine ratings database.
Like our content?
Show your support.
Subscribe