Stellenbosch Cabernet Sauvignon: 2017 Vintage Preview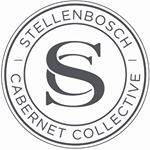 The 2017 Vintage Preview presented by the Stellenbosch Cabernet Collective takes place on 19 and 20 October at the Lanzerac Hotel & Spa in Stellenbosch. Those attending will be able to sample pre-release examples of Cabernet Sauvignon 2017 from 35 Stellenbosch properties. This will take the form of a walk-around tasting and includes paired canapés – tickets cost R350 per person.
There will also be a Heritage Tasting featuring older vintages of Stellenbosch Cabernet Sauvignon (R650 per person) and an International Cabernet Masterclass involving a presentation of sought-after wines from Napa and Bordeaux (R1250 per person) on both days. Book via Computicket.com. For more information, visit StellenboschCabernet.co.za
The winemag.co.za panel – editor Christian Eedes and Roland Peens and James Pietersen, both of Wine Cellar, Cape Town merchants and cellarers of fine wine – were invited to a en-primeur tasting of 25 of the wines in September. We tasted blind, ratings done according to the 100-point system, wines accorded a three-point spread of points given that they are unfinished.
On the whole, 2017 looks like it was a very good vintage for Cabernet Sauvignon from this famed district and could be even better than much-acclaimed 2015 although it is too early to make this judgement with any real conviction. The panel was generally impressed by the fruit power on display – overt pyrazine character and the debilitating effects of leaf-roll virus were not an issue.
Scores as follows:
94-96
Neil Ellis Jonkershoek 2017
93-95
Glenelly Lady May 2017
Simonsig The Garland 2017
Thelema 2017
92-94
Bartinney 2017
Kanonkop 2017
Kleine Zalze Family Reserve 2017
Rust & Vrede Single Vineyard 2017
Rustenberg Peter Barlow 2017
Waterford 2017
91-93
Alto 2017
Le Riche Reserve 2017
Spier 21 Gables 2017
Warwick Blue Lady 2017
90-92
Delaire Reserve 2017
Lanzerac 2017
Mooiplaas Tabakland 2017
Peter Falke PF 2017
Stark-Conde Oude Nektar 2017
89-91
Ernie Els Proprietor's 2017
Kaapzicht 2017
Neethlingshof Estate 2017
Webersburg 2017
88-90
Oldenburg Rondekop Per Se 2017
87-89
Muratie Martin Melck Family Reserve 2017
Wine Cellar will once again be handling the advance sale of these wines – buyers will be able to place orders at the event and subsequently via the retailer's website.
Like our content?
Show your support.
Subscribe