Storm Wines new releases
18
Hannes Storm started out at Hamilton Russell Vineyards before going on his own in 2012, working with Chardonnay and Pinot Noir to articulate the differences in the site that make up the greater Hemel-en-Aarde area. It is interesting to note that Storm feels his 2018 Pinots have "slightly more perfume and opulence" than the 2017s to which I would say they perhaps don't have quite the same intensity and energy. His two Chardonnay offerings from the 2019 vintage, meanwhile, are sensational. Tasting notes and ratings for the current releases as follows: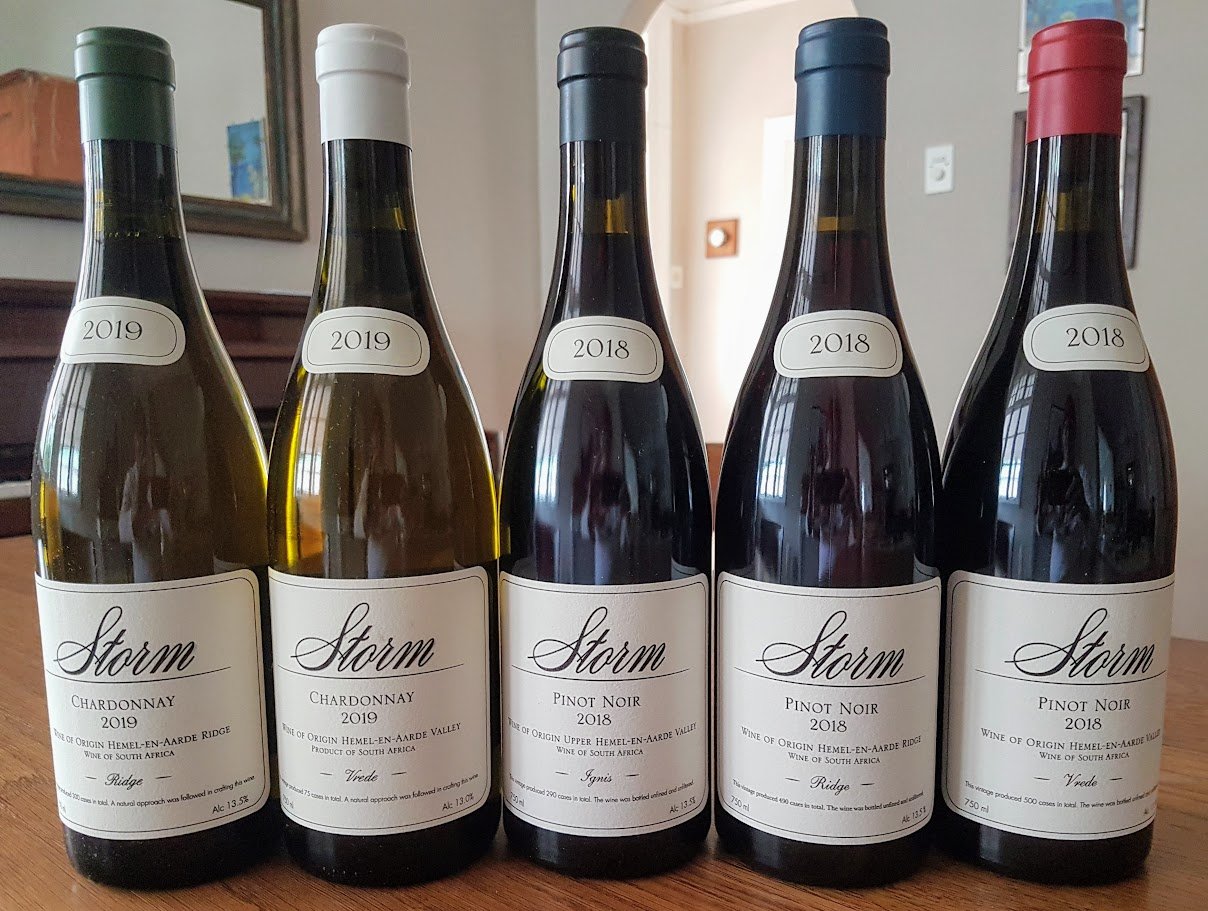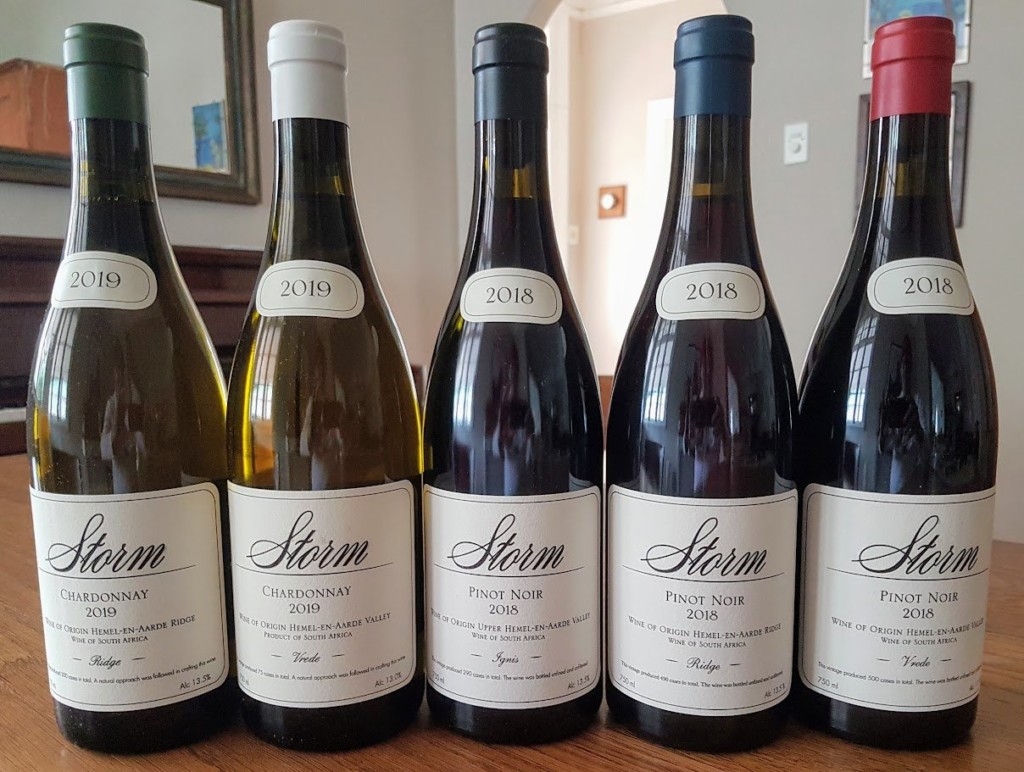 Storm Vrede Chardonnay 2019
W.O. Hemel-en-Aarde Valley. An utterly compelling nose showing lime and lemon, blossom, a hint of struck match and some yeasty complexity. The palate is extraordinarily vivid – excellent fruit concentration, bracing acidity and a pithy finish. Provides great intensity of flavour while being entirely harmonious.
CE's rating: 96/100.

Storm Ridge Chardonnay 2019
W.O. Hemel-en-Aarde Ridge. Aromatics of pear, peach and citrus with a hint of earthiness. Slightly sweeter and rounder than its counterpart above but hardly weighty. Lovely fruit expression matched by bright acidity, this has a winning sleekness about it.
CE's rating: 94/100.

Storm Vrede Pinot Noir 2018
W.O. Hemel-en-Aarde Valley. Cherry, strawberry, musk, earth and some chariness on the nose. The palate is relatively rich and broad with an almost creamy texture, the finish remaining savoury.
CE's rating: 92/100.

Storm Ignis Pinot Noir 2018
W.O. Upper Hemel-en-Aarde Valley. The nose shows musk, red fruit and white pepper. The palate is light bodied with good fruit definition, fresh acidity and a gently savoury. Pure, balanced, blemish-free.
CE's rating: 92/100.
Storm Ridge Pinot Noir 2018
W.O. Hemel-en-Aarde Ridge. A pretty nose showing red fruit, rose, fynbos and spice while the palate is relatively lean with nicely sour acidity and fine tannins, the finish having a saline quality to it.
CE's rating: 92/100.

Find our South African wine ratings database here.
Attention: Reviews like this take time and effort to create. We need your support to make our work possible. To make a financial contribution, click here. Invoice available upon request – contact info@winemag.co.za
Like our content?
Show your support.
Subscribe