The 2023 CWG Auction wines rated: 95+ points
The 39th Nedbank Cape Winemakers Guild (CWG) Auction is set to be held on Friday 6 October and Saturday 7 October 2022 at the Lord Charles Hotel in Somerset West – register here. This year's auction will see a total of 39 wines from 31 guild members on offer – I tasted all of these wines sighted, the wines to rate 95-plus as follows:
White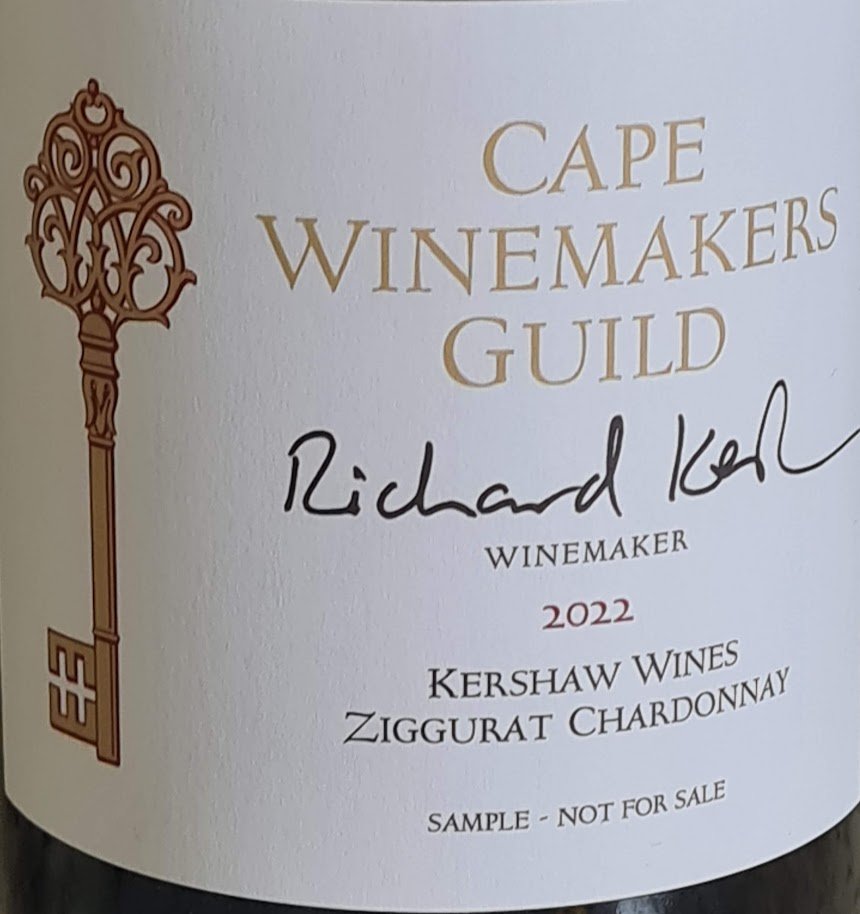 96
Kershaw Wines Ziggurat Chardonnay 2022 – Richard Kershaw MW
W.O. Hemel-en-Aarde Ridge. Complex aromatics with some struck-match reduction before pear, peach and lemon, some nuttiness, vanilla and oak spice. The palate is dense but equally poised – pure fruit and fresh acidity before a bone-dry finish. Well-defined and tightly wound. Alc: 13.44%.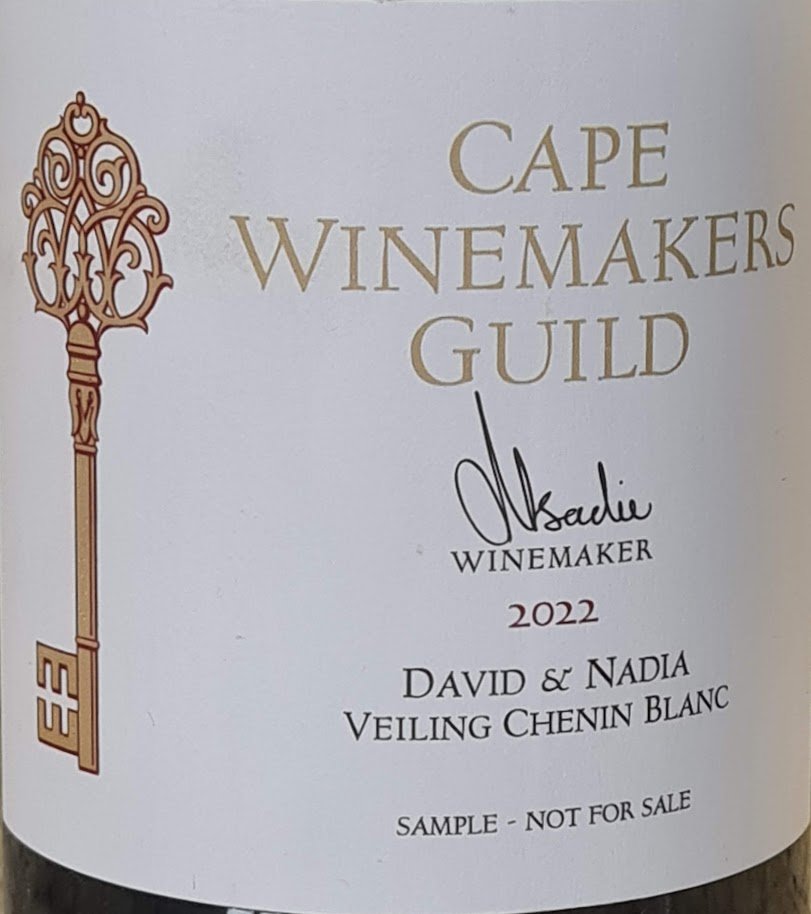 95
David & Nadia Veiling Chenin Blanc 2022 – David Sadie
W.O. Swartland. Grapes from four Old Vine Project certified heritage vineyards, planting dates ranging from 1968 to 1985. Aromatics rather primary at this early stage with notes of pear, peach, a touch of guava, earth and fynbos. The palate is linear with driving acidity and a pithy finish – comes across as tense, even quite severe. Great purity and focus. Alc: 12.33%.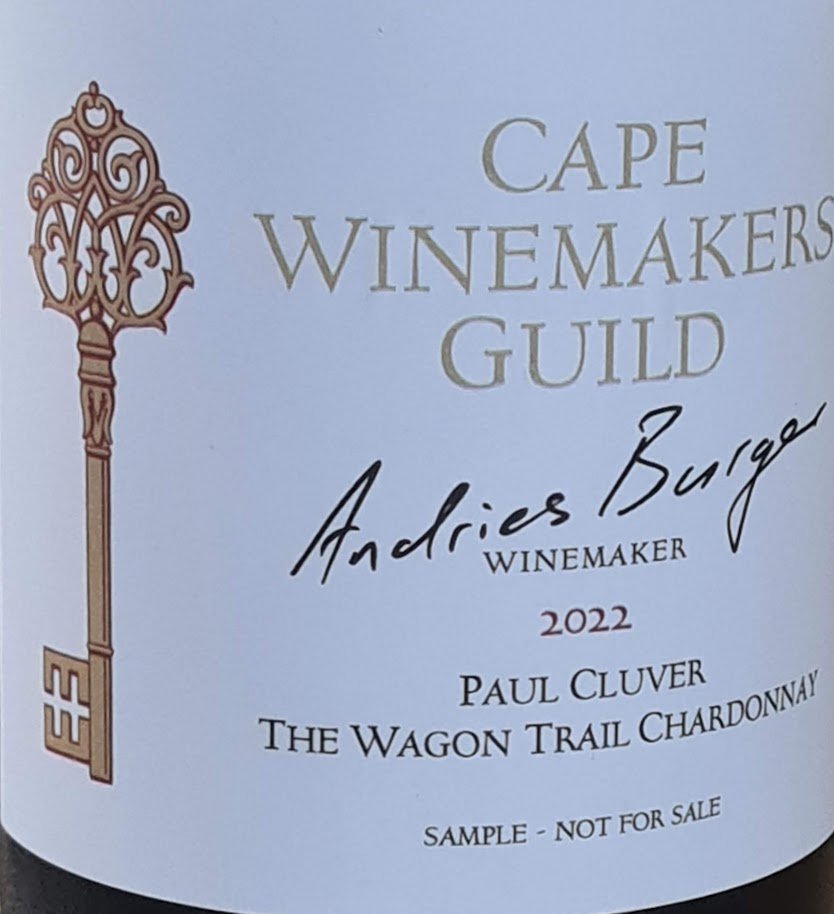 95
Paul Clüver The Wagon Trail Chardonnay 2022 – Andries Burger
Grapes from a vineyard planted in 1987. Struck-match reduction, lemon and some roasted nuts on the nose while the palate displays plenty of reined-in power delivered at only 12.66% – full-bodied but beautifully balanced with creamy texture playing off against snappy acidity. Great flavour intensity, the finish long and savoury. The real deal.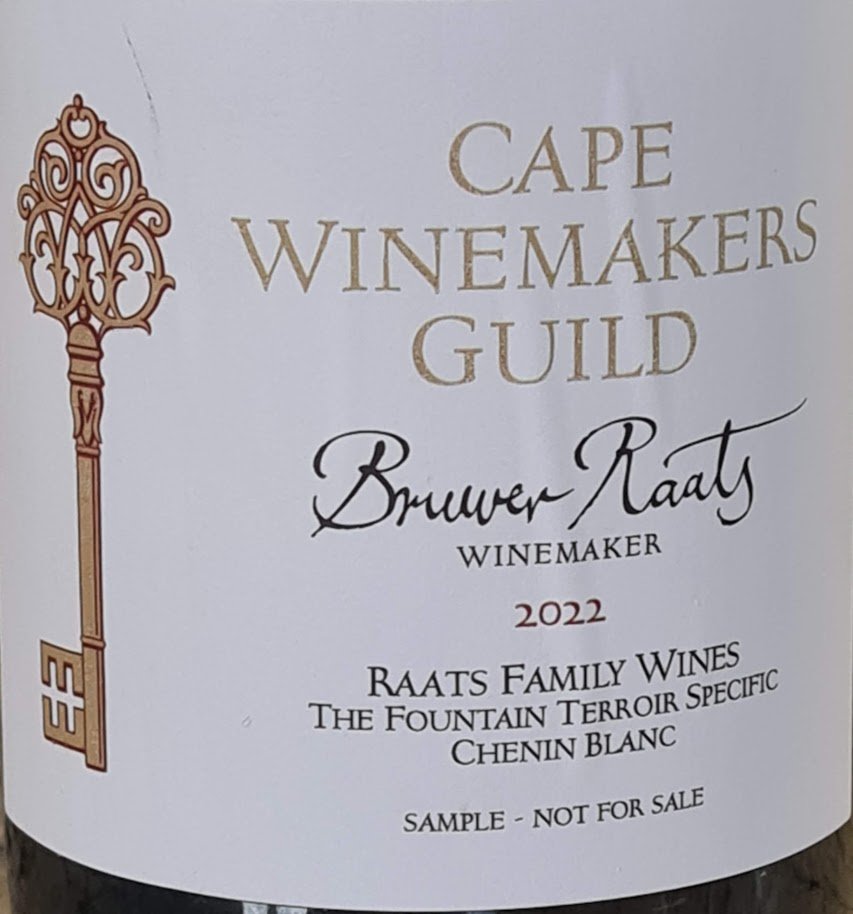 95
Raats Family Wines The Fountain Terroir Specific Chenin Blanc 2022 – Bruwer Raats
W.O. Polkadraai Hills, Stellenbosch. A pronounced wet wool note before honeysuckle, citrus, peach, earth and spice on the nose. The palate is relatively broad and thick-textured, tangy acidity lending verve. Layers of flavour, the finish possessing a slight bitterness that lends interest. Most accomplished. Alc: 13%.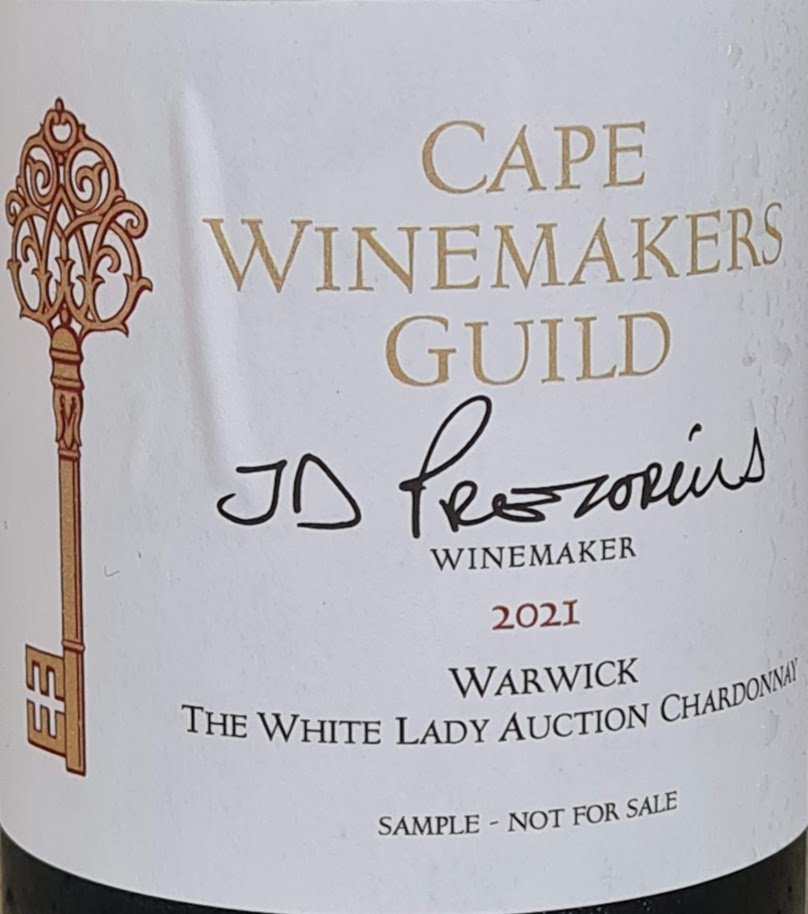 95
Warwick The White Lady Auction Chardonnay 2021 – JD Pretorius
W.O. Stellenbosch. Matured for nine months in 228-litre French oak barrels, 33% new. Pear, peach and citrus plus oatmeal and some struck-match reduction on the nose. Pure fruit matched by a good line of acidity, the finish pithy. Well balanced, detailed and direct. Alc: 12.83%.
Red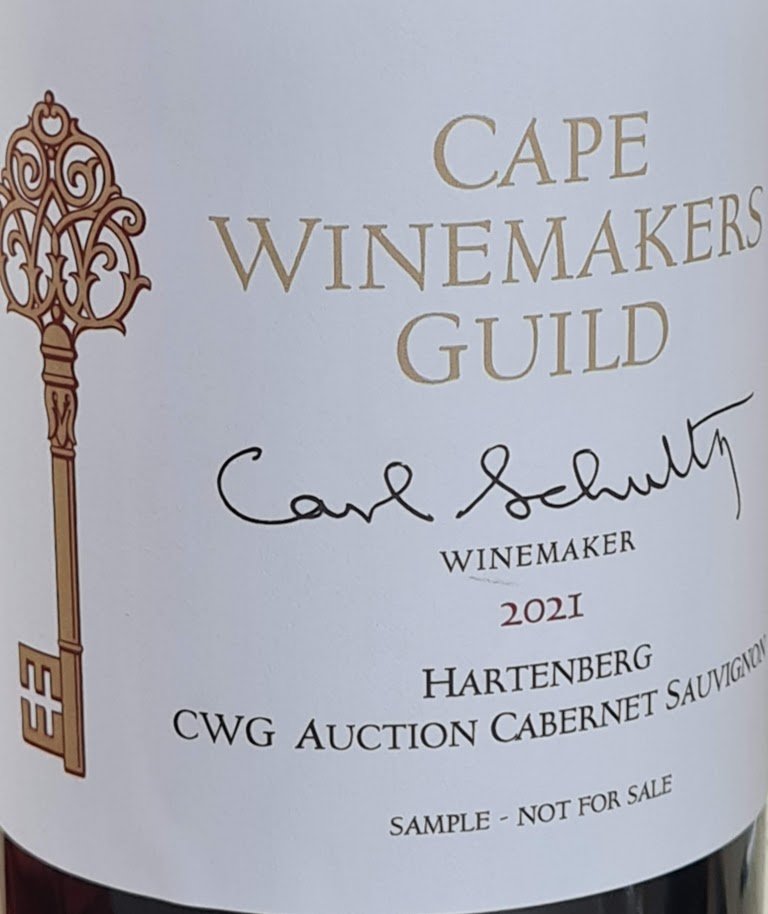 97
Hartenberg CWG Auction Cabernet Sauvignon 2021 – Carl Schultz
W.O. Stellenbosch. 93% Cabernet Sauvignon, 4% Merlot, 3% Cabernet Franc. Cassis, violets, some leafiness, earth, chocolate and pencil shavings on the nose. Super-concentrated with fresh acidity and firm but not coarse tannins. Full-bodied and yet still wonderfully direct and focused, a wine that combines power with energy. Succulent on entry but with a dry finish, this is classic Stellenbosch Cab.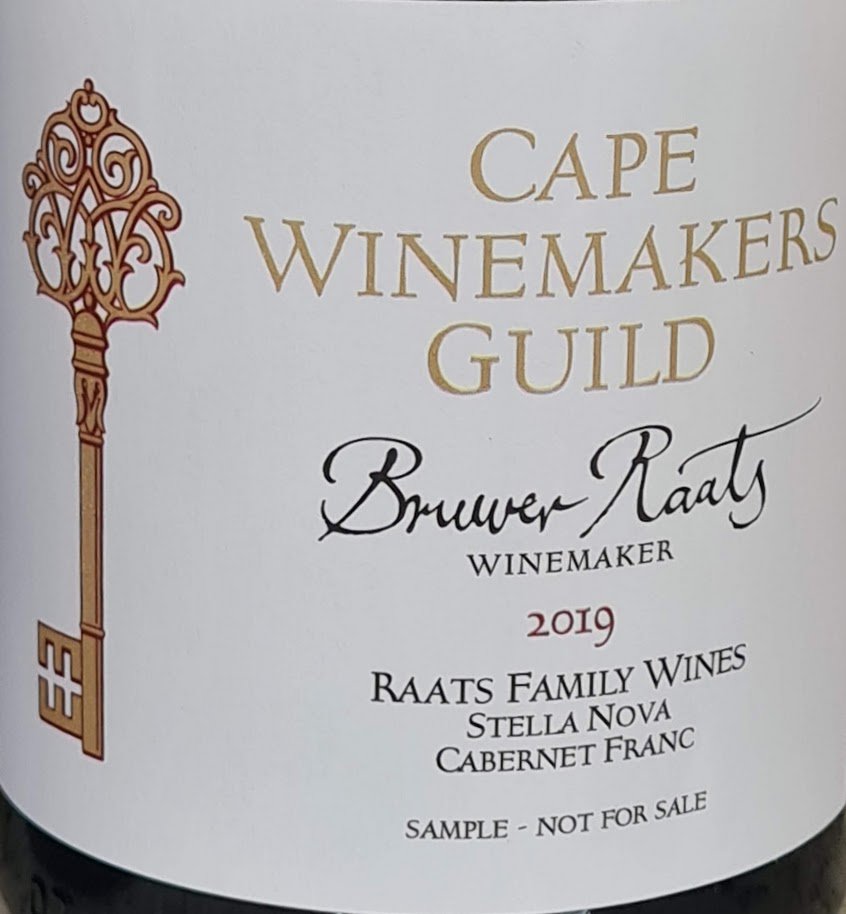 96
Raats Family Wines Stella Nova Cabernet Franc 2019 – Bruwer Raats
W.O. Polkadraain Hils Stellenbosch. Gorgeous aromatics of red and black berries, violets and fynbos. The palate is substantial but not too bold – succulent fruit, bright acidity and crunchy tannins. Vivid and vital, an exciting wine. Alc: 14.26%.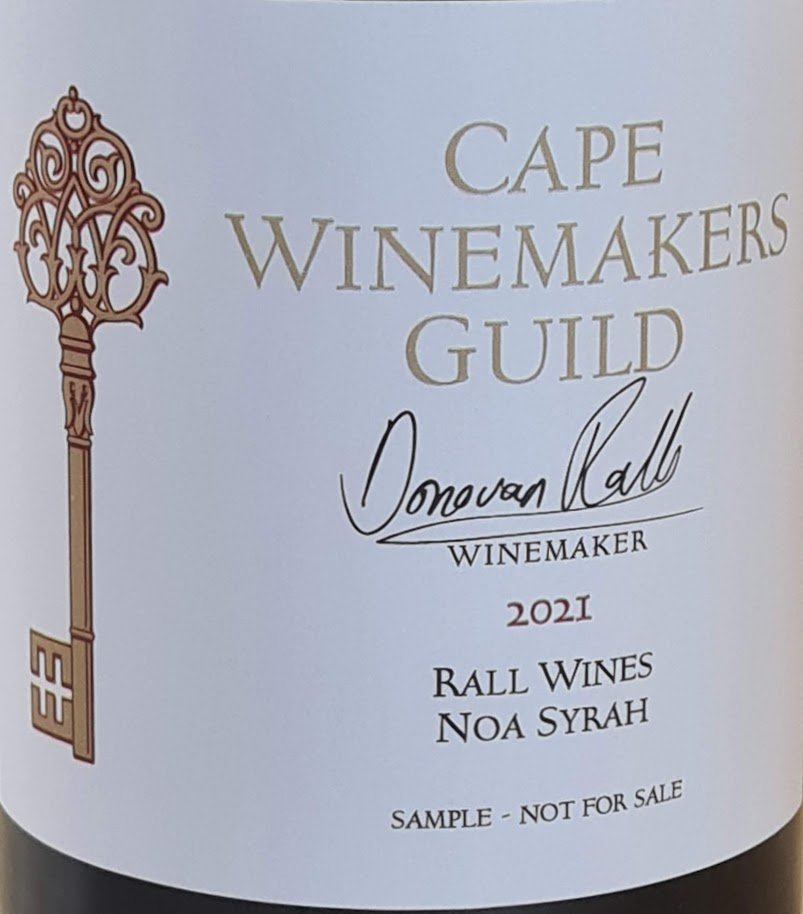 96
Rall Wines Noa Syrah 2021 – Donovan Rall
Grapes from a vineyard on schist with a strong canopy allowing a slightly later pick. Total production: one barrel. Heady aromatics of black berries, olive, lavender, earth, liquorice, incense and cloves. The palate has dense fruit, fresh acidity and firm tannins – powerful, immensely flavourful but equally possessing plenty of verve. A wine with a very impressive manner about. Alc: 12.7%.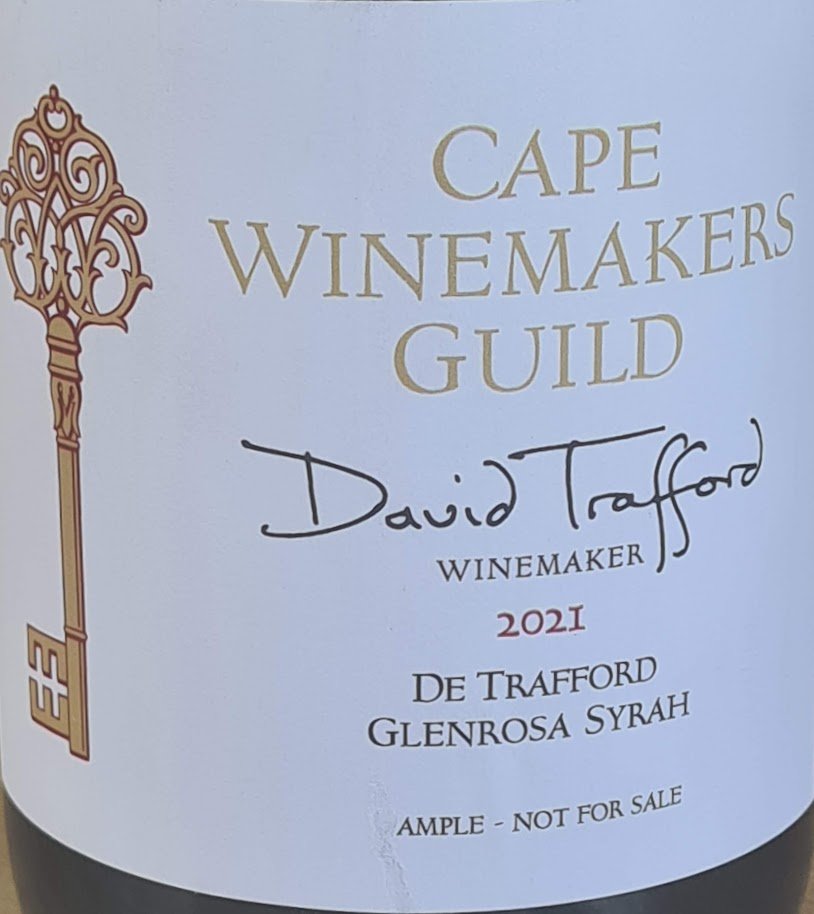 95
De Trafford Glenrosa Syrah 2021 – David Trafford
W.O. Stellenbosch. Pretty aromatics of lilies, red and black berries, pepper and other spice. The palate has great clarity of fruit, bright acidity and fine tannins, the finish resolutely dry. Elegant and detailed – surprisingly understated relative to this producer's wines can sometimes be! Alcohol: 14.35%.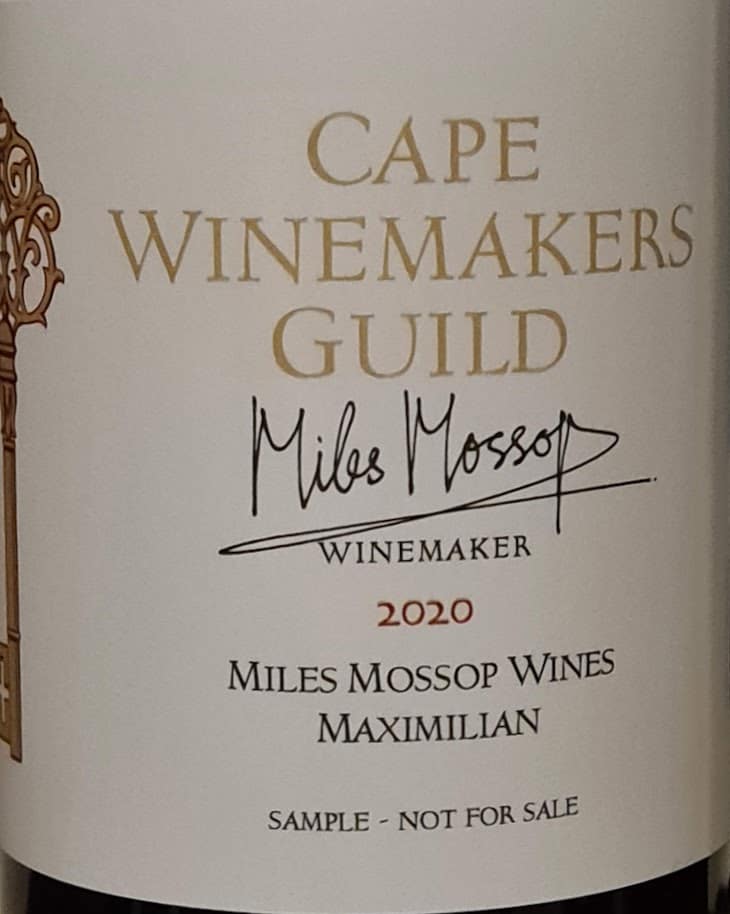 95
Miles Mossop Wines Maximilian 2020 – Miles Mossop
W.O. Stellenbosch. 87% Cabernet Sauvignon, 13% Merlot. Red and black berries, rose, some leafiness, vanilla and spice on the nose. The palate is full-bodied but balanced – good fruit density, fresh acidity and chalky tannins. Alc: 14.68%.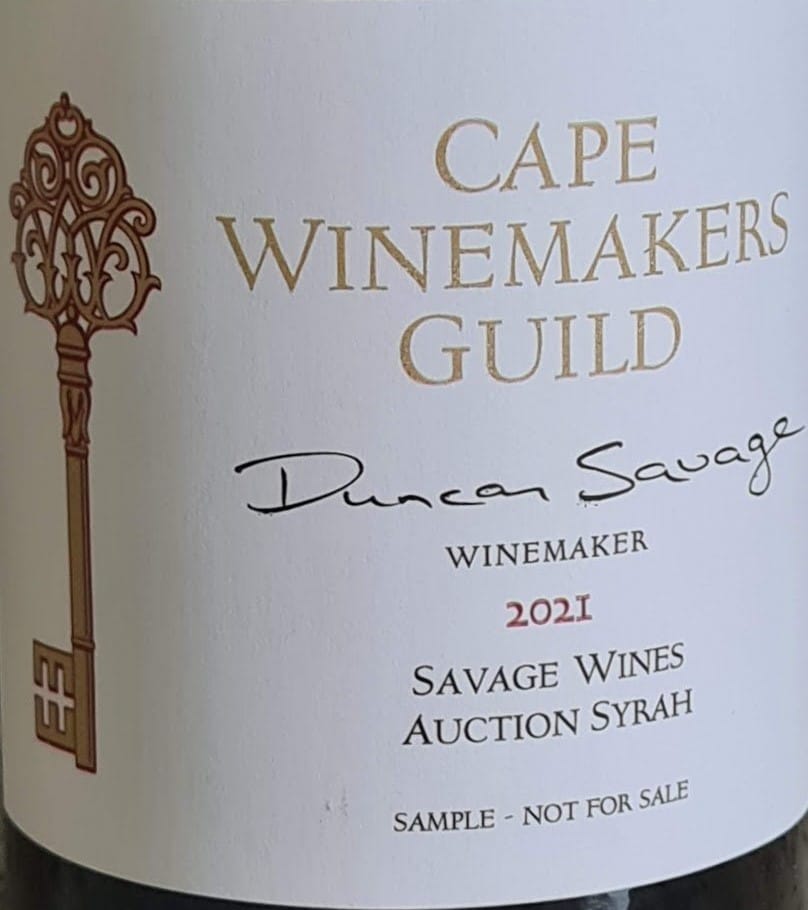 95
Savage Wines Auction Syrah 2021 – Duncan Savage
A three-way blend of Syrah Fish Hoek, Stellenbosch and Swartland grapes, the respective vineyards all on granite. Aromatics are initially somewhat brooding with notes of dark berries, lavender, herbs and pepper but a pretty note of rose emerges with time in glass. The palate is dense with a nice line of acidity and powdery tannins – not under-ripe or too lean at 13.71% alc.
For the wines that rated 91 – 92, click here.
For the wines that rated 03 – 94, click here.
Like our content?
Show your support.
Subscribe