The Ex Animo series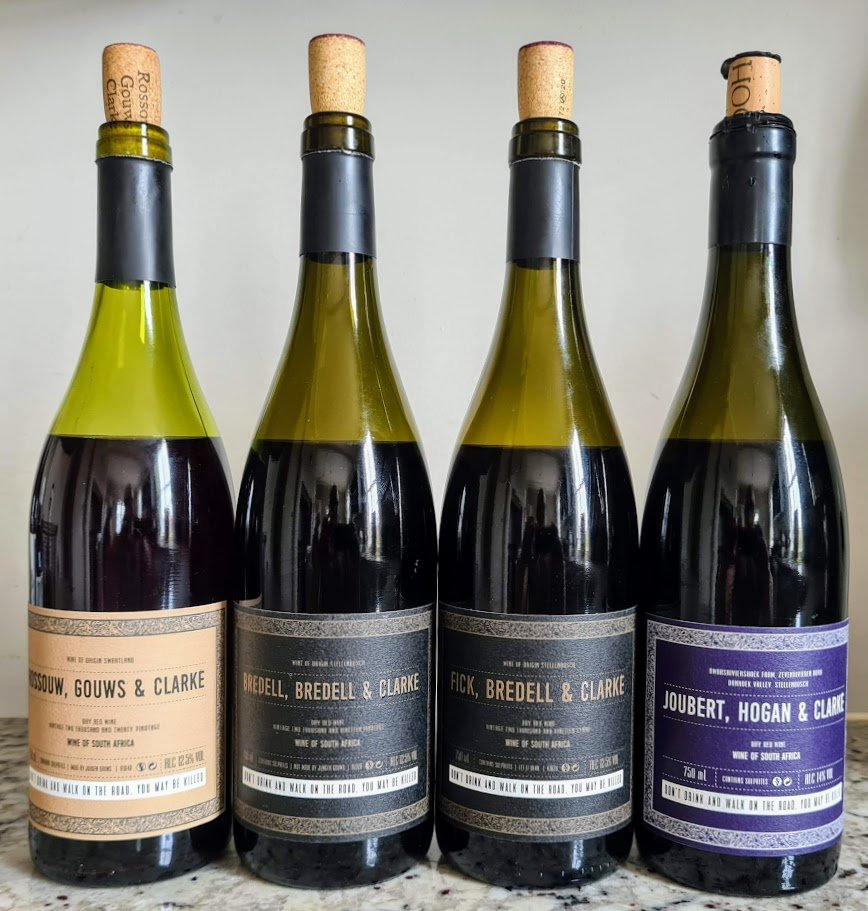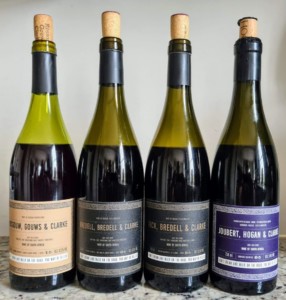 David and Jeanette Clarke of wine agents Ex Animo have a series of small batch wines which they bring to market, always striving to give credit where it's due in recognizing both grower and winemaker and hence draw a direct line from vineyard to bottle. The results are wines that avoid the mundane without being too offbeat and hence make for very satisfactory drinking. Tasting notes and ratings for the current releases as follows:
Rossouw, Gouws & Clarke Pinotage 2020
Price: R165
Grown by Scholtz Rossouw of Langkloof Farm on the Paardeberg (grapes from 1968 bush vines farmed organically) and made by Jurgen Gouws of Intellego. 80% of the fruit fermented whole bunch under semi-carbonic conditions and the other 20% pressed earlier and fermented as a rosé to add extra juiciness.
Very attractive aromatics with notes of cherry, pomegranate and some floral perfume. The palate is light, clean and zippy with very fine tannins – has both a clarity and delicacy about it.
CE's rating: 90/100.

Bredell, Bredell & Clarke Pinotage 2019
Price: R240
Grown by Pieter Bredell of Rustenhof Farm on the Lower Helderberg, and made by Bernhard Bredell of Scions of Sinai. This bottling is from a different parcel of the same old vine vineyard that produces Bredell's Féniks, maturation in slightly newer second- and third-fill barrels.
Dark cherry, olive and a slightly "wild note" reminiscent of dry-aged meat on the nose while the palate has good fruit expression and nicely grippy tannins. Comes across as pleasantly rustic – not unlike the style Jacobsdal used to make.
CE's rating: 90/100.
Fick, Bredell & Clarke Syrah 2019
Price: R240
Grown by Coenie Fick on the Lower Helderberg and again made by Bredell of Scions of Sinai. 50% whole-bunch fermentation. Matured in second- and third-fill 400-litre vats. The nose shows cranberry, raspberry, plenty of spice including white pepper and coriander plus a hint of vanilla while the palate is lean with good tension and energy, the finish gently savoury. Dead sexy.
CE's rating: 91/100.
Joubert, Hogan & Clarke Cabernet Sauvignon 2016
Price: R250
Grown by Jozua Joubert of Karibib Farm on the Polkadraai Hills in Stellenbosch and made by Jocelyn Wilson of Hogan Wines. Winemaking involved 50% whole-bunch fermentation before maturation lasting some nine months in a single older 225-litre barrel. Uncertified, this was a component that ultimately not included in Hogan's red blend called Divergent.
Red and black fruit, olive and a mild leafy quality on the nose while the palate is medium-bodied with good freshness, the tannins already pretty much resolved. The finish, in turn, is long and gently savoury. Classically styled, this provides good drinking right now.
CE's rating: 90/100.
Check out our South African wine ratings database.
Attention: Reviews like this take time and effort to create. We need your support to make our work possible. To make a financial contribution, click here. Invoice available upon request – contact info@winemag.co.za
Like our content?
Show your support.
Subscribe