Thistle & Weed new releases
Whereas 2019 is billed as another very good vintage in many quarters, Etienne Terblanche, who is a Vinpro viticulturist and partner with winemaker Stephanie Wiid in the Thistle & Weed project, describes it as challenging due to fluctuating weather conditions right the way through from the previous winter. "You really needed to have your finger on the pulse when it came to vineyard management". Tasting notes and ratings for the 2019s as follows (prices for all the wines other than Duwweltjie to be confirmed):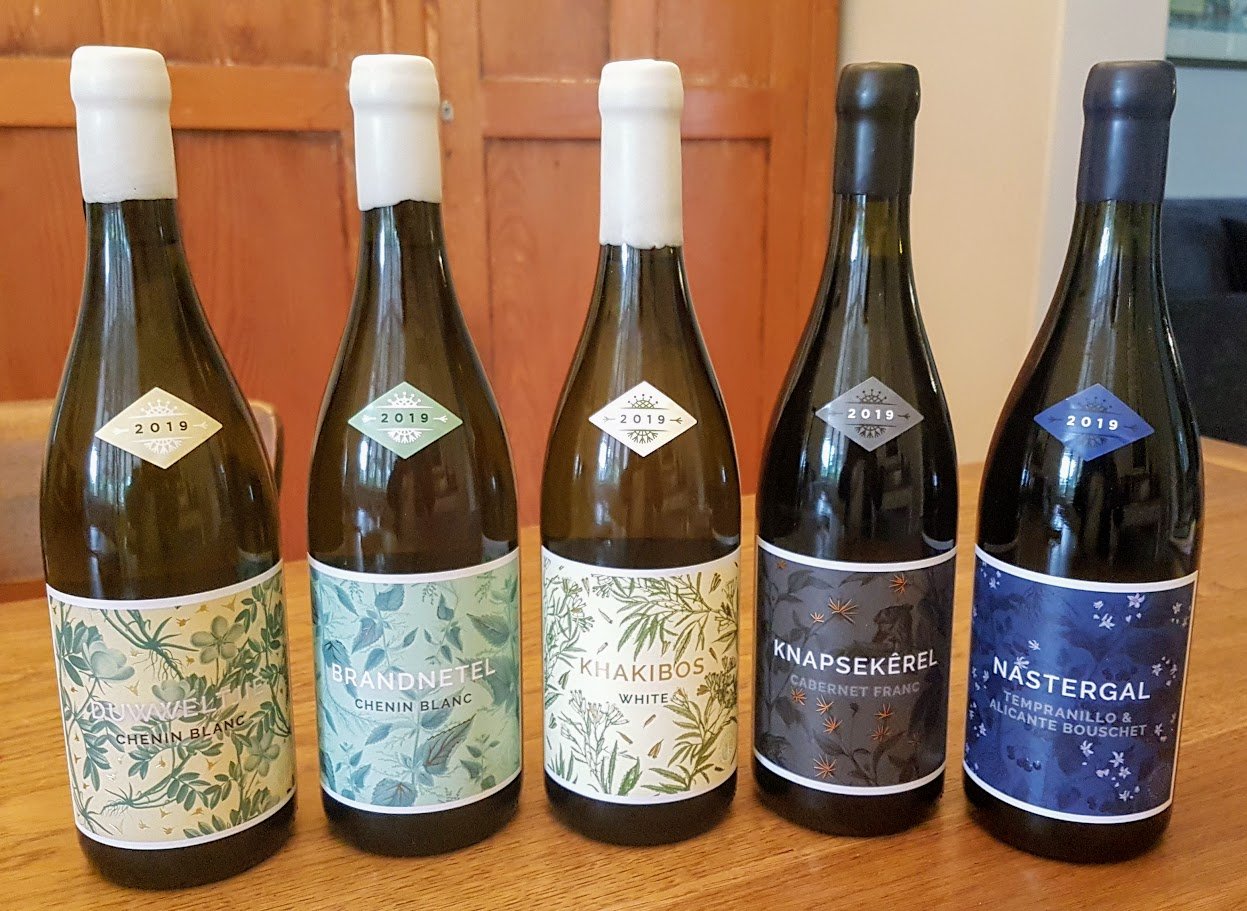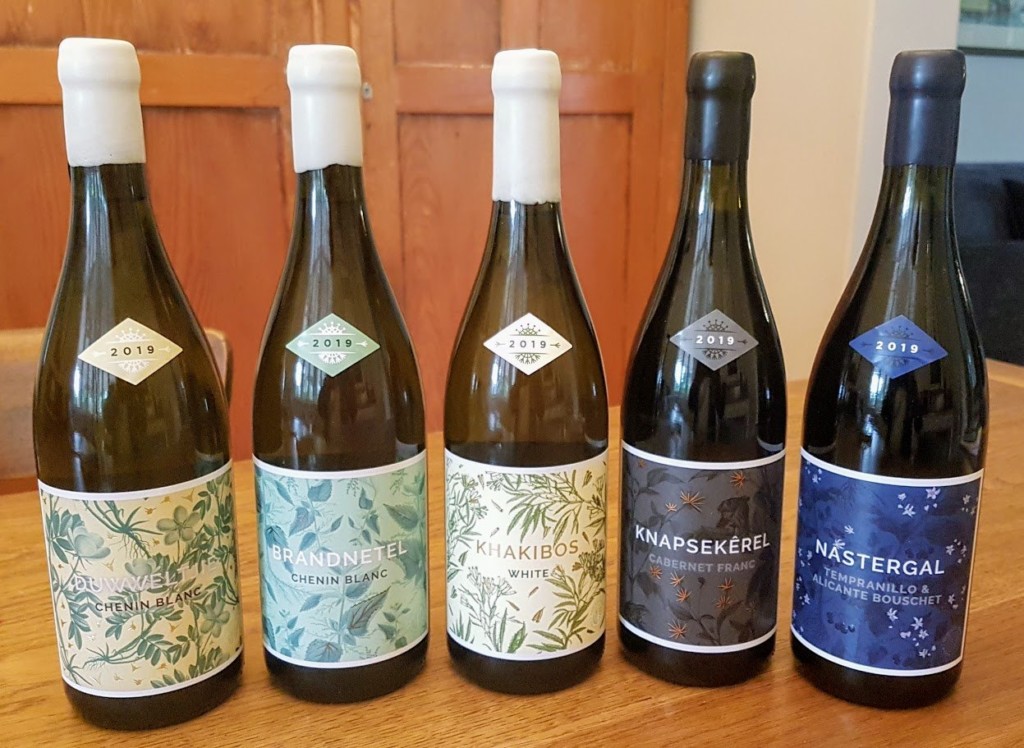 Thistle & Weed Duwweltjie 2019
Approximate retail price: R225
From a Paarl vineyard of Chenin Blanc planted in 1961. Pear, white peach, citrus and dried herbs on the nose. The palate is light with a gentle acidity and a little grip to the finish. Perhaps a little lacking in vigour compared to previous vintages but still a very intriguing wine.
CE's rating: 92/100.

Thistle & Weed Brandnetel 2019
Approximate retail price: R285
From a Stellenbosch Chenin Blanc vineyard planted in 1980 with 32 different rootstocks for trial purposes. Yellow fruit, spice and some yeasty complexity on the nose while the palate is relatively rich and broad with tangy acidity. Plenty of upfront flavour but ends slightly short.
CE's rating: 92/100.

Thistle & Weed Khakibos 2019
Approximate retail price: R245
Whereas the maiden vintage 2018 was 100% Verdelho, this is a blend of 72% Verdelho, 26% Chenin Blanc and 2% Chardonnay (all from Stellenbosch) and is that much more complex as a result. The nose displays top note of blossom before citrus, peach and leesy character. Good fruit concentration and punchy acidity. Well balanced and layered, this has plenty of interest.
CE's rating: 93/100.

Thistle & Weed Nastergal 2019
Approximate retail price: R245
60% Tempranillo and 40% Alicante Bouschet, 50% of the latter fermented on the stems. Aromatics include a floral top note before black berries and spice. Good depth of fruit, bright acidity and relatively soft tannins make for characterful yet not too challenging drinking.
CE's rating: 90/100.

Thistle & Weed Knapsekêrel 2019
Approximate retail price: R330
From a biodynamic Cabernet Franc vineyard in the Polkadraai area of Stellenbosch. 50% whole-bunch fermentation. Rose and fresh herbs to go with red and black berries on the nose while the palate shows juicy fruit and fine tannins. Well balanced, this is a very pleasing and accessible take on the variety.
CE's rating: 91/100.

Check out our South African wine ratings database.
Attention: Reviews like this take time and effort to create. We need your support to make our work possible. To make a financial contribution, click here. Invoice available upon request – contact info@winemag.co.za
Like our content?
Show your support.
Subscribe