Vinum new releases
The Vinum range from Radford Dale is intended to be "equally at home on bistro tables and wine shop shelves", the wines line-priced at R195 a bottle. Tasting notes and ratings for the newly released 2022 vintage as follows:
Vinum Chenin Blanc 2022
Grapes from various Stellenbosch sites. Inviting aromatics of floral perfume, citrus, peach and spice. Clean and fresh on the palate – nice fruit weight before a gently savoury finish. More fleshed out than 2021 – alcohol is 12.5%.
CE's rating: 90/100.
Vinum Chardonnay 2022
Again from various Stellenbosch sites. Lime, lemon, white peach and a hint of vanilla on the nose. Good fruit concentration and bright acidity before a nicely dry finish. A cheerful wine that's true to the variety.
CE's rating: 91/100.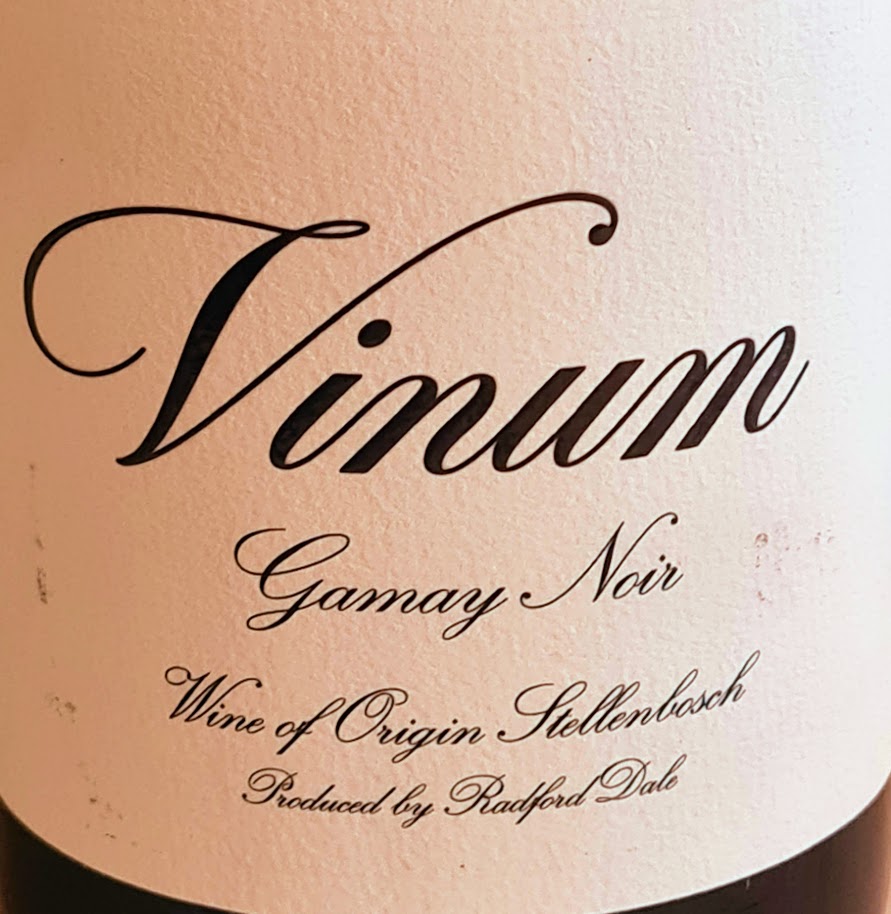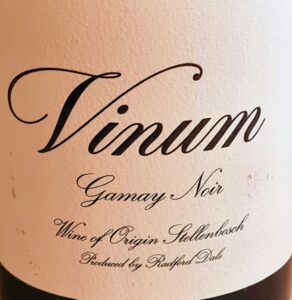 Vinum Gamay Noir 2022
Grapes from two Polkadraai Hills vineyards on granite soils, the one planted in 1990 and the other in 2017. Quite heady aromatics of dark cherry, floral perfume and herbs while the palate is that much more substantial than 2021 – dense fruit and snappy acidity, the finish nicely grippy without being astringent. Alc: 13%.
CE's rating: 92/100.
Vinum Pinot Noir 2022
Grapes from Bot River and various Stellenbosch site. Cherry, strawberry and a hint of musk while the palate is light-bodied with moderate acidity and soft tannins. Easy drinking.
CE's rating: 89/100.
Vinum Grenache 2022
Grapes from two Stellenbosch vineyards. Cranberry, strawberry, white pepper and other spice on the nose while the palate medium bodied with good freshness and powdery tannin, the finish nicely dry. Well balanced, this is a great example of a "light red" that lends itself to being served slightly chilled.
CE's rating: 91/100.
Vinum Pinotage 2022
90% Stellenbosch, 10% Swartland grapes. Red and black cherry, floral perfume and herbs on the nose while the palate shows dense fruit, bright acidity and fine tannins (alc: 13%). Wonderfully well managed, this once again shows that the variety doesn't always have to be big and rugged.
CE's rating: 92/100.
Check out our South African wine ratings database.   
Like our content?
Show your support.
Subscribe