Waterford The Jem 2016
4
The 2015 vintage of Stellenbosch property Waterford's pinnacle red blend was hugely convincing, with it receiving a rating of 96 when I tasted it sighted in March 2021 and then 97 when I encountered it blind in the semi-regular Luxury Red Wine Review held by retailer Wine Cellar in September last year (it was also my best wine overall out of a line-up of 10).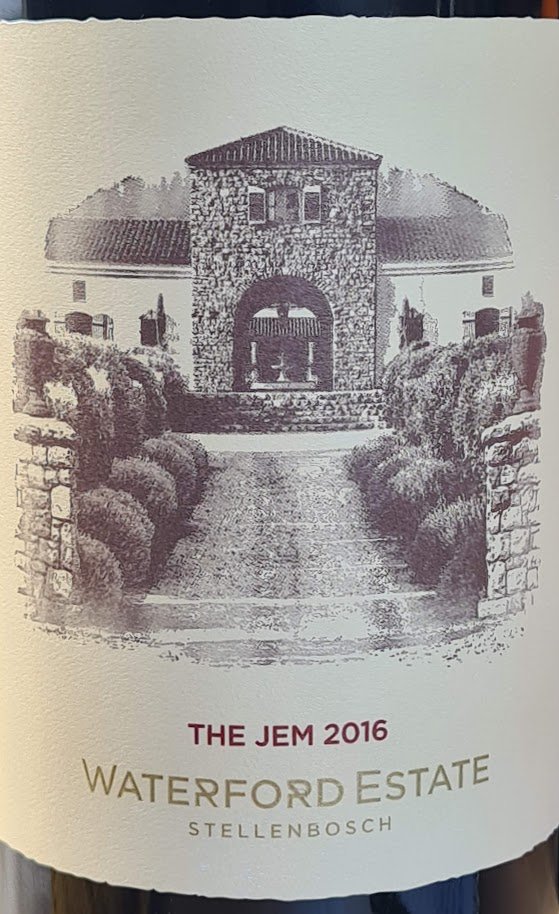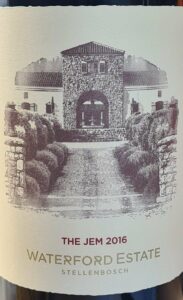 What of its follow-up? The Waterford decision makers initially planned to release the 2017 vintage of Jem before the 2016, as they were inclined to view the 2016 as a particular tight vintage. 2016, of course, saw the notorious Western Cape drought at its height, less rain and higher temperatures during growing season causing more fruit concentration and softer acidities and Waterford have now reversed their original thinking, the 2016 recently released ahead of 2017.
Consisting of 48% Cabernet Sauvignon, 22% Shiraz, 8% Cabernet Franc, 7% Mourvèdre, 6% Petit Verdot, 4% Merlot, 3% Barbera and 2% Sangiovese, maturation lasted 20 months in French oak, 35% new. The nose shows red and black berries, rose, dried herbs, mushroom and earth while the palate is relatively medium bodied (alcohol is 14.1%) with fresh acidity and soft tannins. As with so many wines from this vintage, there's a sense that this has already reached its plateau of optimum drinking. Price: R2 000 a bottle.
CE's rating: 92/100.
Check out our South African wine ratings database.
Like our content?
Show your support.
Subscribe