Anna Trapido: Pairing wine with eggs
Eggs are endlessly versatile and deeply delicious. Whether enjoyed as part of a beautiful breakfast, a lovely lunch or a stylish soiree, there is an egg recipe to suit every moment, mood, palate and wallet. So, it seems sad that eggs are often avoided by oenophiles.
Conventional wisdom holds that they are one of the trickiest ingredients to pair with wine because the palate coating generosity of egg yolk (at best) reduces the wine drinker's taste sensitivity and (at worst) brings out sulphuric or metallic notes. Fortunately, not everyone agrees. Guardian wine columnist Fiona Becket published a contrary view entitled: "Who says wine doesn't go with eggs?" arguing that: "If Elizabeth David can write a whole book on the subject of pairing wine with egg dishes, then that's good enough for me." The book she is referring to is the legendary food writer's best-selling collection of 1955 – 1984 essays entitled An Omelette and a Glass of Wine in which she states that she washes down her eggs with: "a deliciously scented Alsatian Traminer or a white burgundy such as the lovely Meursault-Genevrières of 1955, or a Loire wine, perhaps Sancerre or a Pouilly Fume."
Those seeking local, less daunting epicurean options for omelettes can consider SA National Culinary Team veteran chef Siya Kobo's recommendation of: "an amasi curd cheese topped omelette paired with that zesty, fresh and vibrant Petit Chenin from Ken Forester. The omelette would be rich with umami because of the yolks but also tart because of the curds so the wine's combination of acidity and creamy roundness would create balance by complimenting and contrasting."
Andrea Burgener, chef-patronne of Johannesburg's multi-award-winning Leopard Deli, believes that: "the trick is to recognise that the yolk's luxuriousness is a strength not a weakness. Dipping a crisp toast 'soldier' into a soft egg yolk has to be one of life's great pleasures. What better way to elevate an already wonderful experience than with crisp, stimulating brut bubbles? I find that they physically lift any residues and stimulate my tongue. It sort of resets the senses. South Africa has so many lovely dry Cap Classique wines to choose from but if I had to pick just one, I suppose I would have a glass of Graham Beck Brut NV with my boiled egg. I like the idea of fancy and plain coming together – a wine that has seen two presidents inaugurated paired with what must surely be the world's oldest, simplest meal." KZN culinary queen chef Jackie Cameron takes the theme of ebullient, effervescent simple abundance one step further with her choice of: "a creamy scrambled egg and smoked salmon on brioche toast with a Kleine Zalze Vintage Brut."
Not a fan of fizz? Eamon Mc Loughlin, convenor of the Rosé Rocks Competition, says: "De Krans Pinotage Rosé 2021 with the unctuousness of Eggs Benedict is an excellent combination. It is spicy and dry, fruity with a crisp, lively acidity. Perfect for complementing then rising above the satiny, yolk, butter and lemon of Hollandaise sauce."
At Leano – Braamfontein's latest hot spot for cool people – chef-patron Absalom Kotsokoane has: "discovered something light, affordable but elegant at the same time. I pair my favourite chickpea, green bean and hard-boiled egg salad with Waterford Rose-Mary. I love its low sugar, clear, fresh, refreshing quality. Chilled on a summer day with this simple salad it is perfect."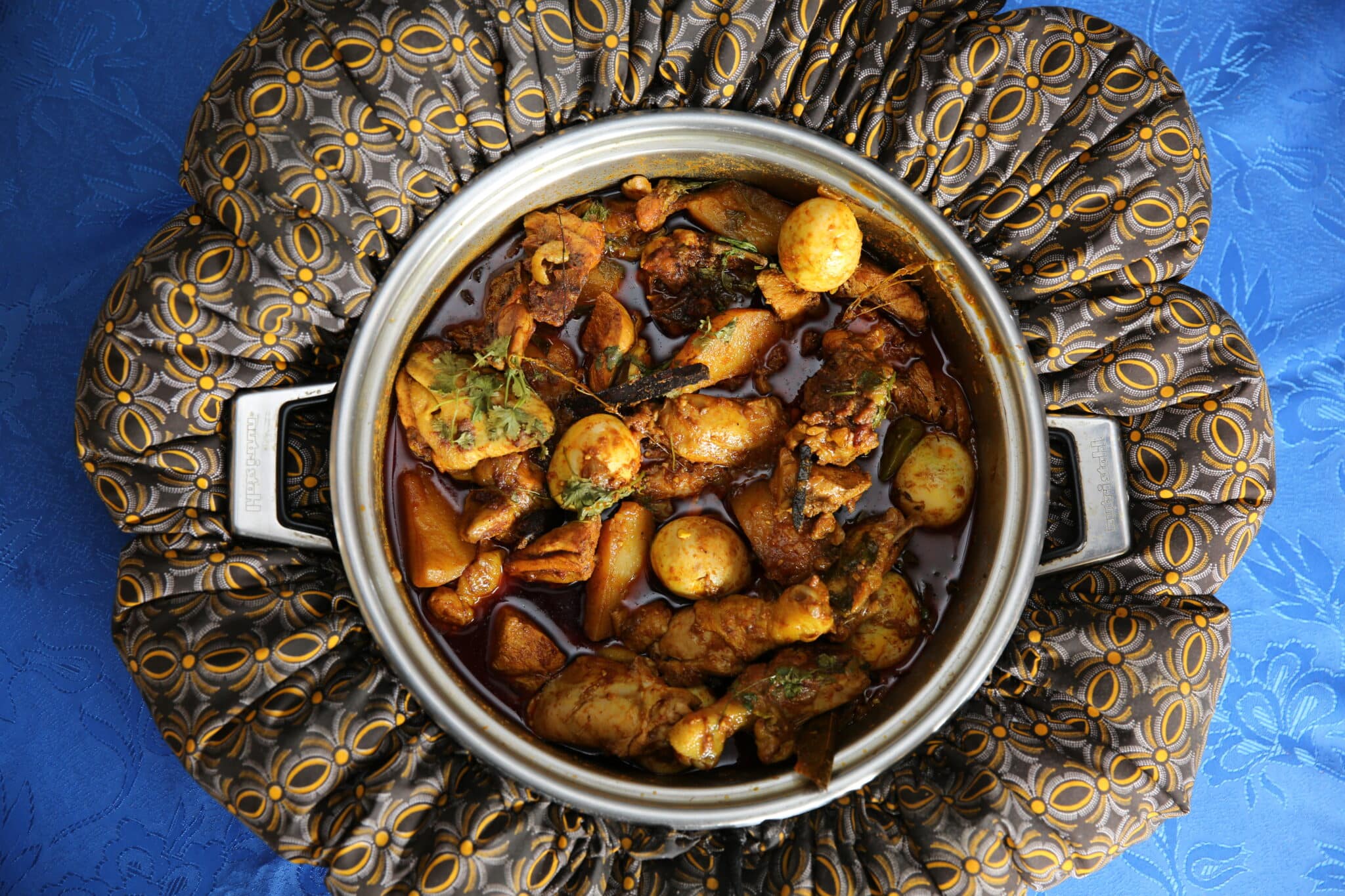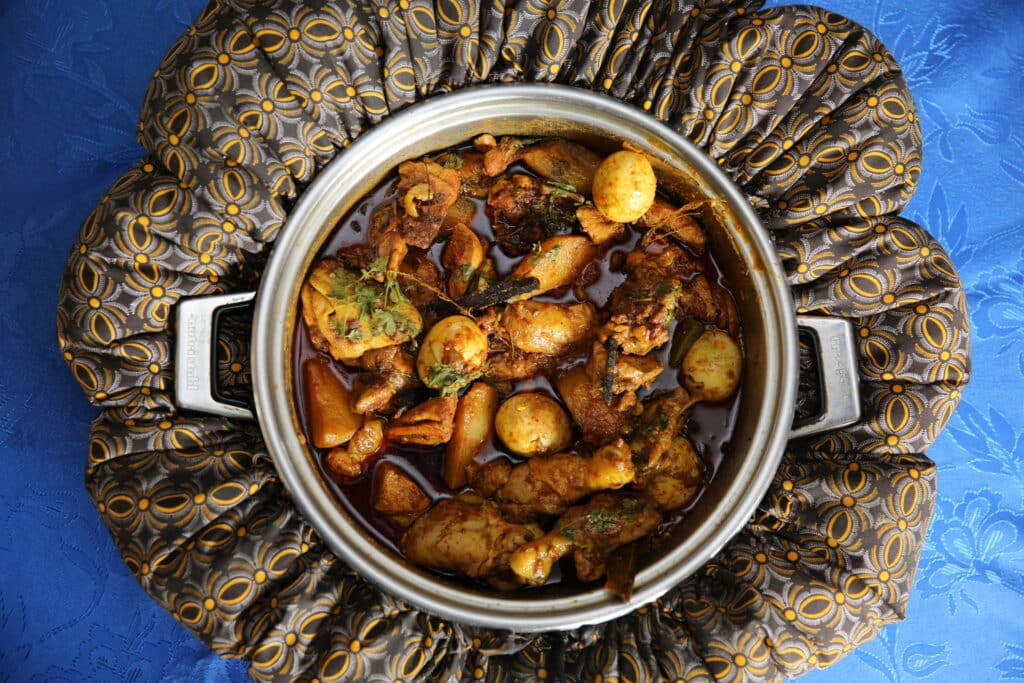 Pink is not just for brunch and light lunch. In his 2014 review of Erica Platter's excellent cookbook Durban Curry: So much of flavour, Michael Olivier suggests Asara Vineyard Collection Pinotage Rosé 2014 as a vibrant, fruity companion to Platter's rendition of the KZN classic chicken and hard-boiled egg curry.
Sticking with spice, bobotie's sweet, savoury, aromatic sultana, chutney infused mince base is topped with egg custard and One & Only head sommelier Luvo Ntezo suggests: "the very concentrated intense flavours need a wine with lots of body, and not particularly high in tannins. Pinotage tends to work well, with notes of blueberry, coffee, dark chocolate and red fruits. If I had to be specific about which Pinotage, I would probably choose the Beeslaar Pinotage from Stellenbosch made by Abrie Beeslaar or perhaps the De Waal Top of the Hill Pinotage."
A meal without something sweet is not complete. If that meal is brunch, chef Coco Reinarhz suggests: "Jordan Real McCoy Riesling would add a nice dryness to balance and complement the sweet, spicy quality of an egg dipped, sugar crusted, cinnamon and vanilla spiced French toast. I like to make my French toast with an enriched yeasty dough like brioche or even mosbolletjie bread when I can get it and then serve it with chai tea ice cream for the ultimate effect."
Reinarhz has competition for the 'ultimate effect' crown. Fortunato Mazzone of Forti's Grill and Bar, Pretoria offers: "a delicious double whammy with two South African wines. I love a zabaglione made with good Old Brown Sherry instead of Marsala and then served with a beautiful ratafia from Pierre Jordan. The fortified, sweet wine offers a nutty, vanilla edged companion. No excessive acid to spoil that egg flavour. You can also add a shot of espresso to give it a Neapolitan twist – that is something my late father and I often made for each other."
Chef Mazzone has kindly provided his recipe so that we can all see just how double whammy wonderful the union of eggs and wine can be…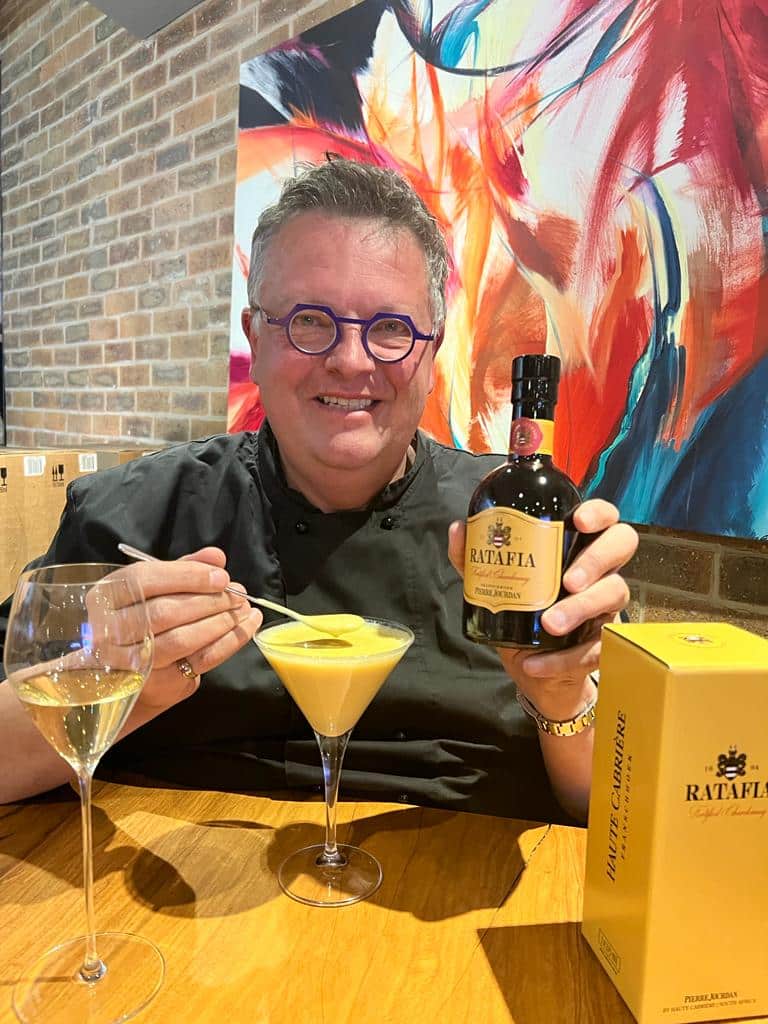 Fortunato Mazzone's Zabaglione
Ingredients
6 egg yolks
½ cup brown sugar
½ cup of runny cream
1 cup Old Brown Sherry
Method
Combine the egg yolks and sugar. Add the cream. Set the bowl over a pot of boiling water. This makes a simple bain-marie and ensures that the yolks are only ever exposed to gentle, indirect heat. If eggs get too hot they will scramble.
Whip briskly making sure that your egg mixture is never too hot. The mixture will start to thicken. Slowly add the OBS whisking constantly. The mixture will continue to thicken and become deliciously frothy. An electric beater makes this super-easy but you can hand whisk too.
Garnish with amaretti biscuits and serve with Ratafia.
Dr Anna Trapido was trained as an anthropologist at King's College Cambridge and a chef at the Prue Leith College of Food and Wine. She has twice won the World Gourmand Cookbook Award. She has made a birthday cake for Will Smith, a Christmas cake for Nelson Mandela and cranberry scones for Michelle Obama. She is in favour of Champagne socialism and once swallowed a digital watch by mistake.
Like our content?
Show your support.
Subscribe