Recipe: Chocolate brownies with cherries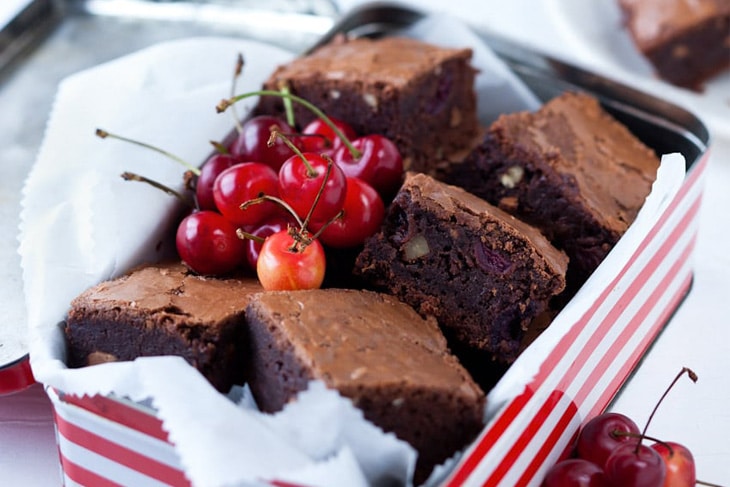 Chocolate, cherries, and ruby port make for a classic flavour combination.
Yield
This recipe makes 12 large squares.
Chocolate brownie recipe ingredients
250g butter
2 cups (400g) caster sugar
3 large free-range eggs
1½ cups (200g) of plain flour
½ cup (50g) cocoa
1 tsp (5ml) vanilla paste (or vanilla extract)
100g milk chocolate, roughly chopped
1/3 cup (50g) pecan nuts, roughly chopped
1 cup (18) fresh cherries, halved and stoned
Baking method
Line and grease a baking tin 270mm x 175mm x 30mm.
Melt the butter and add the sugar. Add eggs, one and a time, mixing thoroughly. Add the flour, cocoa, vanilla, chocolate, cherries and pecan nuts and mix well.
Pour the mixture into the tin and bake at 160⁰ C for 45 minutes.
Leave to cool, remove from the tin and cut into squares.
Wine pairing
Serve with a Cape Ruby which will complement both the chocolate and the cherry in the brownies.
Like our content?
Show your support.
Subscribe