Recipe: Caramelised onion tart with whipped ricotta and goats' cheese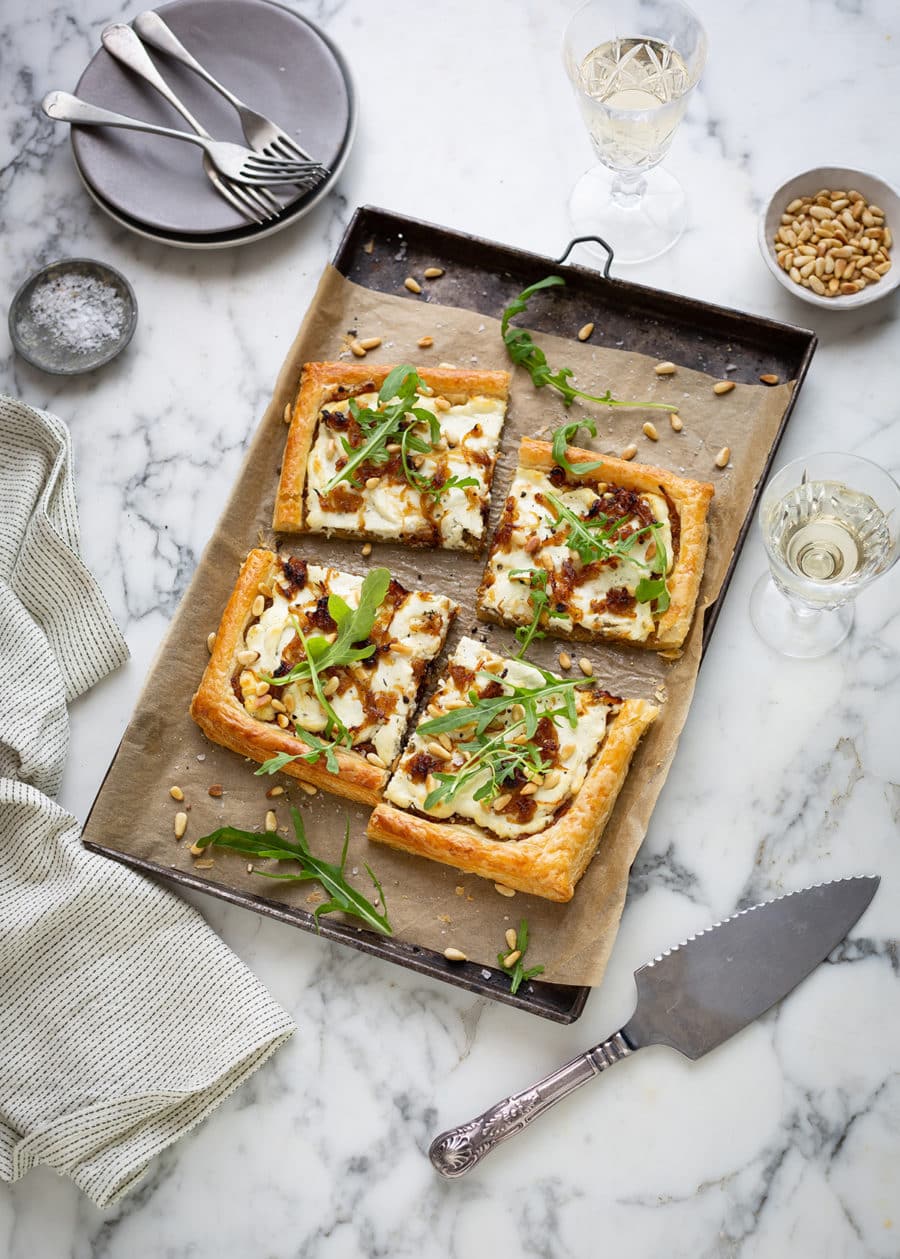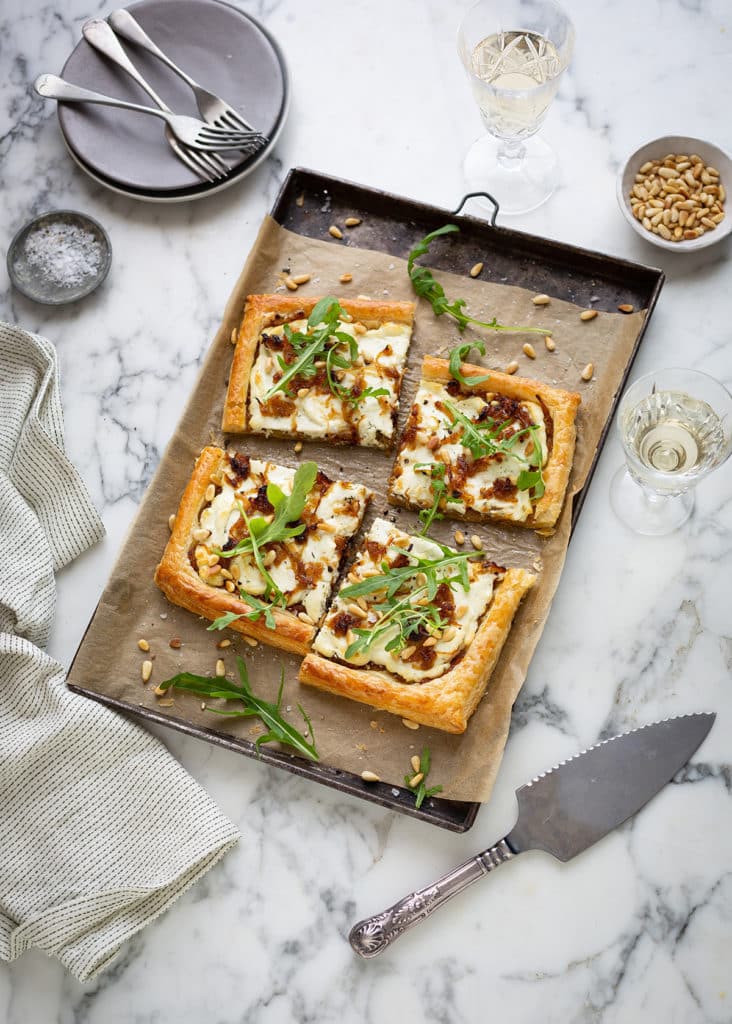 A light and summery dish which can work as a starter or as a light snack with a salad.
Yield
Serves 4 people
Ingredients
4 Tbsp olive oil
2 large white onions cut to medium thickness
4 cloves garlic, crushed
1 tsp thyme leaves (stripped from approx. from 4 small stalks)
4 – 6 anchovies, chopped
160gms fresh ricotta
100gms goats' cheese or chevin
1 small garlic clove crushed
½ tsp mixed herbs (any)
1 x 250gm sheet of all-butter puff pastry
2 – 3 Tbsp toasted pine nuts
Small handful of rocket leaves to serve
Good quality aged balsamic to drizzle serve (optional)
Dressed leafy salad
Method
Heat the olive oil in a medium nonstick pan or large heavy-based pot.
Slice the onions and then add them to the oil with the garlic and thyme and cook for about 30 – 35 minutes over a low to medium heat. Stir frequently and allow the onions to turn a golden caramel color but not brown. About five minutes before they are finished cooking, add the chopped anchovies and stir until they break down into the mix. The onions should be have an almost jam-like sticky texture. Set aside (this can be made in advance).
While the onions are cooking, add the ricotta, goats' cheese, garlic and herbs to a small food processor and whip until you get a smooth, soft cream cheese consistency.
Half an hour before you are ready to serve, preheat the oven to 180˚C.
Place the pastry on a baking tray lined with baking paper. Score the pastry about 1cm in from the edge making sure you only cut about halfway through. Spread two-thirds of the cooled caramelized onion mixture over the base within the border. Then spread the whipped ricotta and goats' cheese over that. Dot over the remaining onion mix and bake for 20 – 25 minutes until the edges are golden brown.
Scatter over the toasted pine nuts, fresh rocket and balsamic vinegar (optional). Serve with a leafy salad dressed with a vinaigrette dressing.
Wine pairing
Goat's cheese is best with crisp, dry white wines. Sauvignon Blanc is the classic match as it equals the cheese in intensity and weight – choose an example that's more herbal and lean rather than full and fruity.
Sam Linsell is a recipe developer and food stylist and photographer based in Cape Town. She has written two cookbooks and regularly shares recipes on her website Drizzleanddip.com
Attention: Reviews like this take time and effort to create. We need your support to make our work possible. To make a financial contribution, click here. Invoice available upon request – contact info@winemag.co.za
Like our content?
Show your support.
Subscribe