Kruger Station 3638, Skukuza
1
Even the most dedicated animal observer must occasionally stop for food and, outside of the über-expensive, elite lodges, most eateries in the Kruger National Park are deeply depressing. It seems reasonable to assume that people who visit the park are at least a little bit interested in environmentally sustainable, healthy, game-focused, African encounters but you wouldn't know it from the greasy beef burgers and sweaty microwaved pie-eating options.
There are exceptions – the tearoom at the Tshokwane picnic spot does a decent jaffle and lovely gemmer ginger beer – but, most of the gift shops, cafes and restaurants provide unhealthy, unsustainable food that tastes bad and offers no sense of the epic space in which it is served.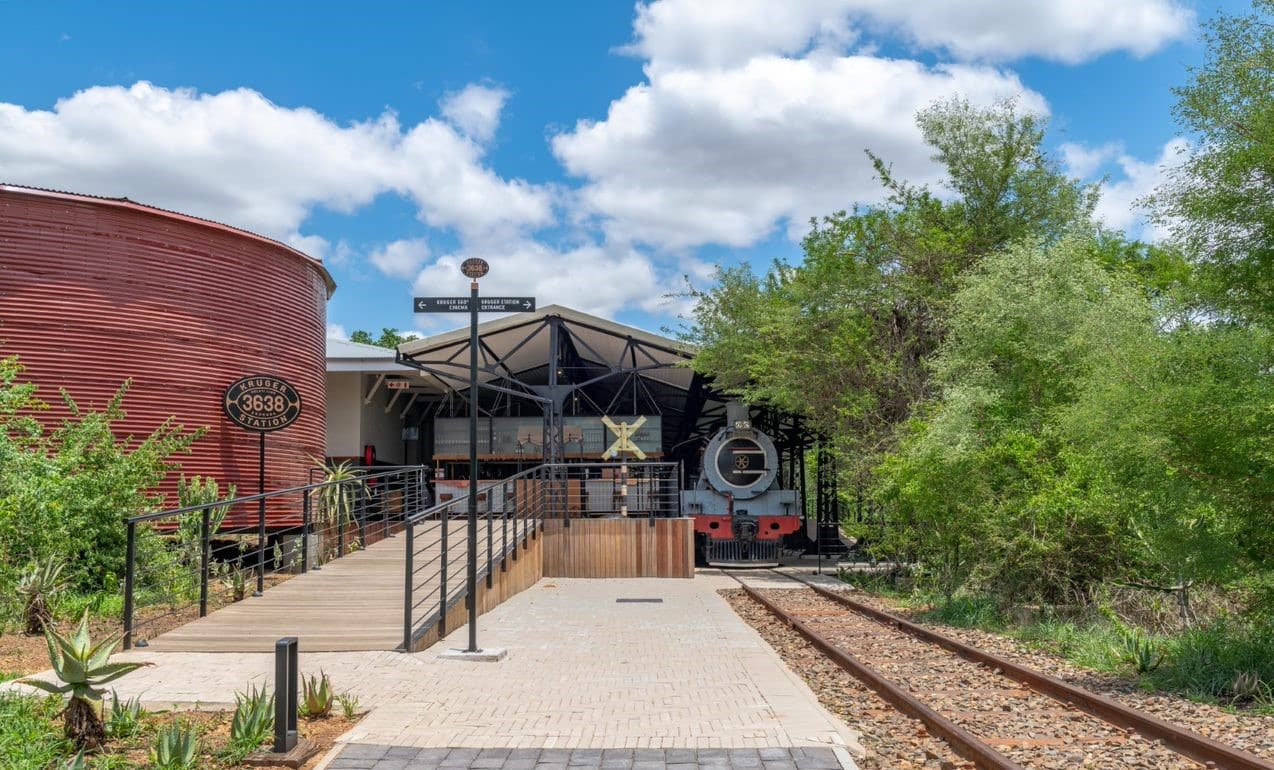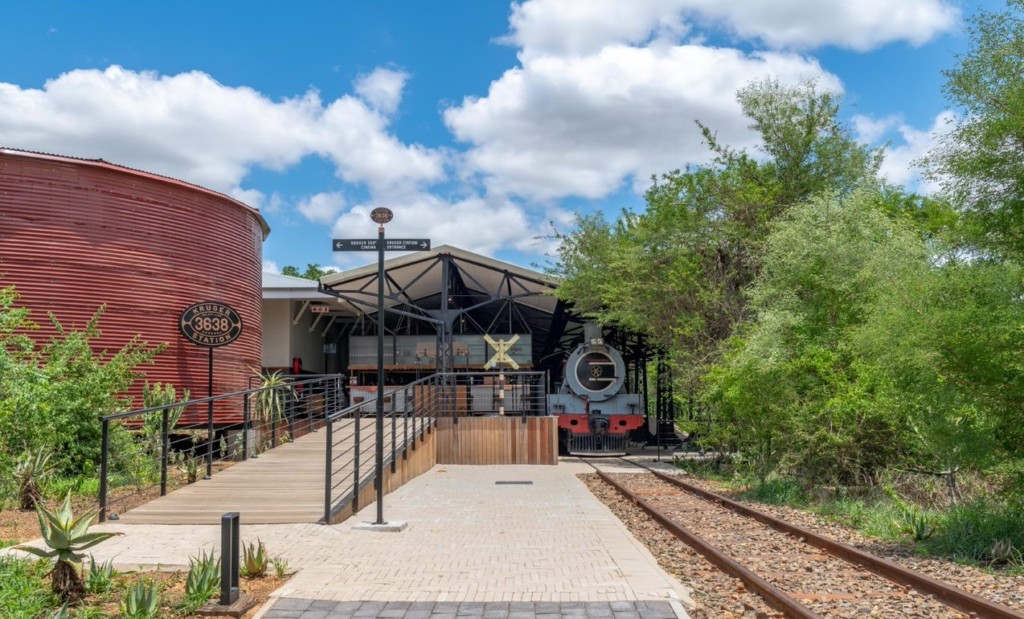 It would be tempting to blame lockdown for the poor food I ate last week during my visit to the Kruger Park but it was not significantly different from that which I have experienced on other outings. With one notable exception. The recently opened 3638 culinary complex is (literally) on track to change the face of food in the Kruger. Located within what was once the Selati Station at Skukuza, this skilful restoration/ reinvigoration creatively captures a sense of place, history and mood. Stations, especially those that led to holidays in an era before mass air travel, were exciting places to be and this restoration has retained that joyful, layered generations of excitement vibe while skillfully avoiding rose-tinted colonial clichés.
The interior design cleverly includes features of the original station. Tables and chairs for the venue's lunchtime bistro section are set out on what was the station platform. The last locomotive, 3638, after which the restaurant is named, left the station in 1972 but it has been brought back and is being prepared as a stationary dining car, set to open soon. The 1920s waiting room has been transformed into a deliciously browsable delicatessen and craft shop. Where the ticket office once stood is a quick-sticks takeaway coffee and ice cream grab-and-go space.
Those seeking posh nosh should check into the adjacent hotel (which opens 1 December) where a fine dining experience awaits. The rooms for the aforementioned hotel are inside vintage train compartments parked on the railway bridge over the Sabie River. But that is a story for another day…
Chef Andrew Atkinson's bistro menu is an astute and accessible epicurean interpretation of the park's purpose. The offering focuses on locally sourced and sustainable ingredients. He has allowed for the taste preferences of an extremely wide potential clientele of literally anyone in the world while still telling the story of the park through food. The result is a deftly balanced eating experience. There are wood-fired pizzas for kids and lovely local cheese boards for grown-up lingering lunches that stretch into early suppers. There are many options for those seeking an authentic game meat experience and yet those who see every Kudu as an untouchable friend of Bambi are not forgotten. I fall into the former category and loved my impala and warthog puff pastry pie (R178). My tender-hearted friend raved about her beetroot and goats' cheese salad (R89). There are nods to retro in a superb Caesar salad and a delicious Dom Pedro but also enough edamame and ancient grain salads to suit vegan hipsters. Portions are almost alarmingly large but prices are reasonably low.
If I had to criticize something (and it is extremely churlish to do so given that the bistro at 3638 only opened in September) I might lament the lack of indigenous plants and Shangaan and Swati recipes on the menu. A conversation with the chef suggests that additions in this respect are on their way.
The wine list is a 32-page encyclopedic epic. Mark ups are reasonable and every kind of palate and wallet is catered for within the constraints of a very young cellar. The venue is new and so are the wines. The average date on reds is 2015. With the exception of two Champagnes and a single prosecco, invasive aliens are not sold. While the food menu has multiple symbols for various forms of ecological virtue, the wine list has missed the opportunity to highlight sustainable, organic and fair-trade virtues. Such wines are there but not identified as such.
An iconic location deserves iconic food and wine. Everything about my experience at 3638 suggests that it is an icon in the making.
Kruger Station 3638: 013 591 6000; Kruger Station Selati Concession, Skukuza Rest Camp, Kruger National Park; Krugerstation.com
One of the experiences on offer is Kruger 360° Cinema – incorporating a circular screen. Among other content, there will be virtual tastings, visitors transported to the winelands via the medium of film.
Kruger Shalati: The Train on the Bridge offers luxury accommodation and there is a December 2020 special: R5750 pp sharing all inclusive. R3950 pp sharing bed and breakfast. Krugershalati.com
Like our content?
Show your support.
Subscribe