Restaurant review: Popeyes, Sandton City
English comedian Stephen Fry, once said that the joy of 70s supergroup ABBA was: "That they were far, far, better than they needed to be. There was a dedicated pursuit of pop craft that offered an undefinable elevated and inspirational quality to what they did."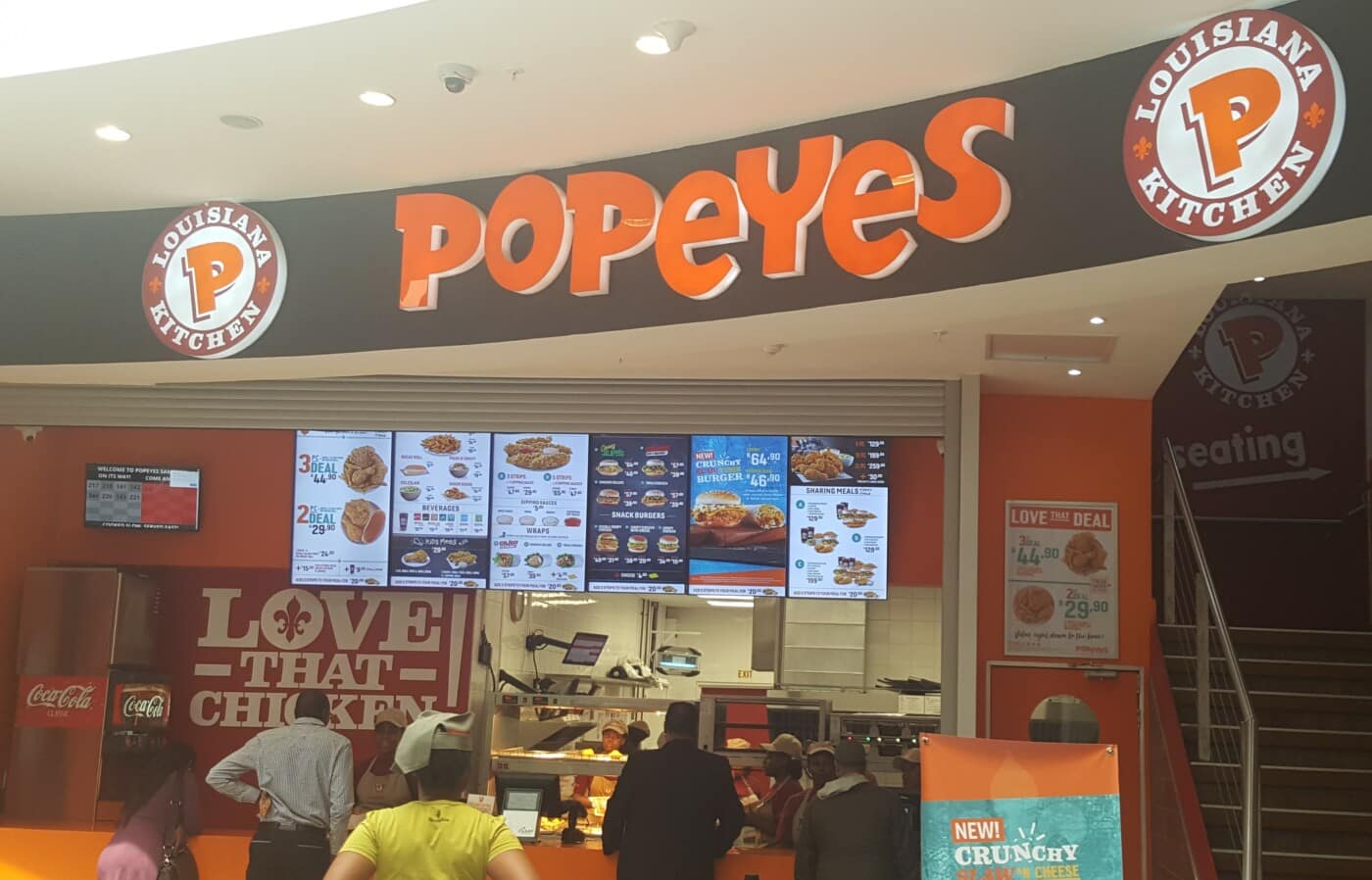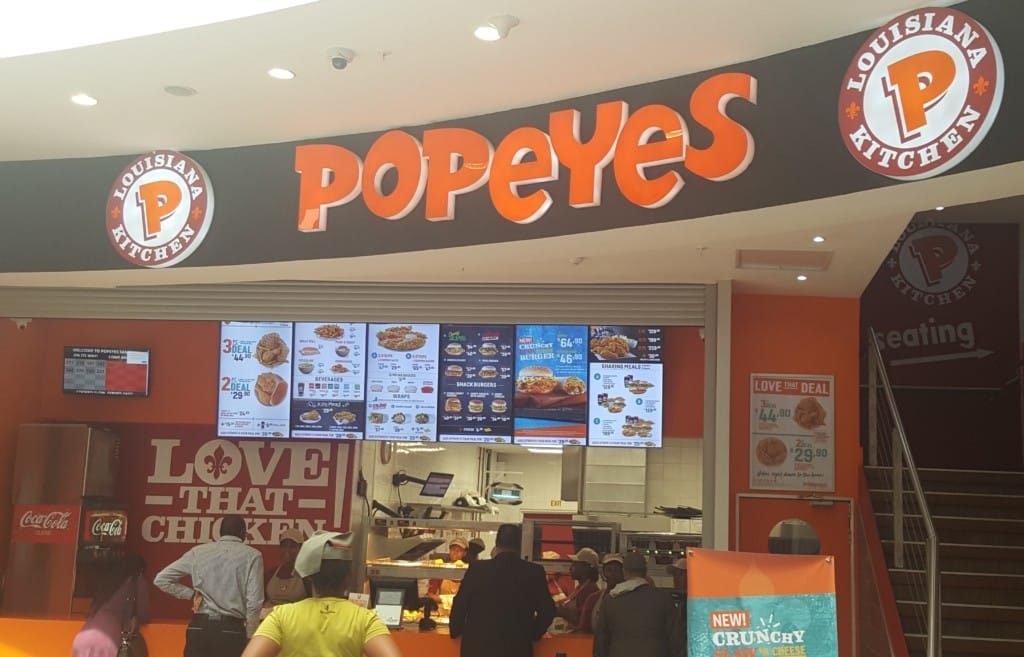 I was reminded of Mr Fry and ABBA's overachievement this week at Popeyes Louisiana Chicken in Sandton City, Johannesburg. Well-established as a fast-food franchise in the USA (and 25 other countries), Popeyes – no apostrophe because the founder was too poor to pay his first sign writer for an extra character – is relatively new to South Africa. The company arrived here at the end of 2017. There are currently six stores in Gauteng and plans to expand into KZN and the Western Cape in the near future.
Popeyes have been much mentioned in the international media recently because last month they launched a new chicken sandwich in America which proved so popular that there were riots (and endless online chatter) when stores ran out. The phrase feeding frenzy doesn't even begin to cover the extent of the excitement. The New Yorker wrote that the aforementioned sandwich was "here to save America." Business Insider opined that: "True love is this chicken sandwich that makes you feel full, whole, and taken care of." The Los Angeles Times touted the sandwich as an economic indicator. There were, of course, memes galore and then countless comment on said memes – see here.
It was when the UK Guardian started covering the stateside culinary crisis caused by insufficient sandwiches that I decided to see what the fuss was about. When I arrived at the Sandton City food court I discovered that the aforementioned gun-fight-inducing (yes really) sandwich is not yet on the local Popeyes menu but I decided to stay and try their current African offering.
I joined the Popeyes order queue expecting at most a fun but forgettable meal. I received an epicurean experience that far and away exceeded requirements for that type of fast food. Especially at those sorts of prices. By those sorts of prices, I mean R24.99 for two pieces of fried chicken (one thigh, one drumstick) and a generous portion of chips. I ate one piece in the restaurant and saved the second to assess its taste and texture once cold.
When it comes to fried chicken I am of the opinion that – whatever your mother may have told you growing up – what's on the outside matters most. Success or failure is determined by its exterior. The coating needs to hug each piece of poultry in just the right embrace. The greaseless, golden-hued crust must flake and shatter shards at tooth touch, and not a moment before. Anything less and all is lost.
At Popeyes the crust is a light, spiky, spicy golden sea urchin of batter perfection. It is when the rugged exterior gives way to meat that one realises the importance of the afore mentioned crust. The crispness of the exterior creates the conditions in which the interior meat can achieve peak juicy, tenderness. Not only is the meat at Popeyes magnificently moist care of its crust but it is also fabulously flavoursome because, prior to enrobement in buttermilk batter, it is Creole spice marinated for 24 hours.
Comparisons are pointless when one party is so superior. All I will say is that Popeyes is infinitely better than either KFC or Chicken Licken in all respects (see comparison between these two brands here). And that the difference is particularly noticeable if the product is eaten cold. Popeyes is the only fast food fried chicken I have ever encountered in South Africa that stays crisp when it isn't fresh from the fryer.
This venue has no wine list – which is why it is good to know that Popeyes travels well. My second piece of chicken was consumed at home accompanied by the spicy, floral, tropical fruit aromas and flavours of Simonsig Gewürztraminer. The wine's light sweetness cut through the heat of the spice while the firm acidity balanced the richness of the fried fowl.
By now you will have got the point. Done right, fried chicken is one of the world's great edible experiences. Popeyes does it so far beyond right that only ABBA comparisons will do…
Popeyes Louisiana Kitchen: U47b, Sandton City Mall Food Court, 163 5th Street, Sandton, Gauteng; www.popeyes.co.za
Dr Anna Trapido was trained as an anthropologist at King's College Cambridge and a chef at the Prue Leith College of Food and Wine. She has twice won the World Gourmand Cookbook Award. She has made a birthday cake for Will Smith, a Christmas cake for Nelson Mandela and cranberry scones for Michelle Obama. She is in favour of Champagne socialism and once swallowed a digital watch by mistake.
Like our content?
Show your support.
Subscribe