Prue Leith Culinary Institute, Hennopspark
1
Afternoon tea is superfluously sandwiched between lunch and dinner. No one actually needs it but, as anyone who has ever eaten an afternoon tea knows, need is not the point. Which is why perfection is paramount and anything less feels like an abject failure.
This magnificent non-meal exists in a sort of sacred, highly-ritualised space within which certain sections of the English-speaking world mark momentous life stage transitions – think baby shower, engagement party, milestone birthdays and the last day of a school term. Teas must be taken from a mahogany box by white gloved waiters then infused through perplexing strainers for precise periods. If the crisp, pastel shell of each macaron does not crack at the faintest dental pressure to reveal exactly the right soft whisper of delicate yet chewy interior there is no reason for the biscuit (or those eating them) to be there.
A satisfying afternoon tea experience must pair stately service and elegant front-of-house accoutrements with high levels of speciality pastry, chocolate and garde manger kitchen skill. Sweet treats and savoury pleasures that an average cook might make at home have no place on an afternoon-tea tiered cake stand. Each item must look spectacular and taste as good as it looks. Miniaturization means that each morsel has but one chance to make its mark and that mark must be both individually impactful and also part of a greater balanced epicurean experience.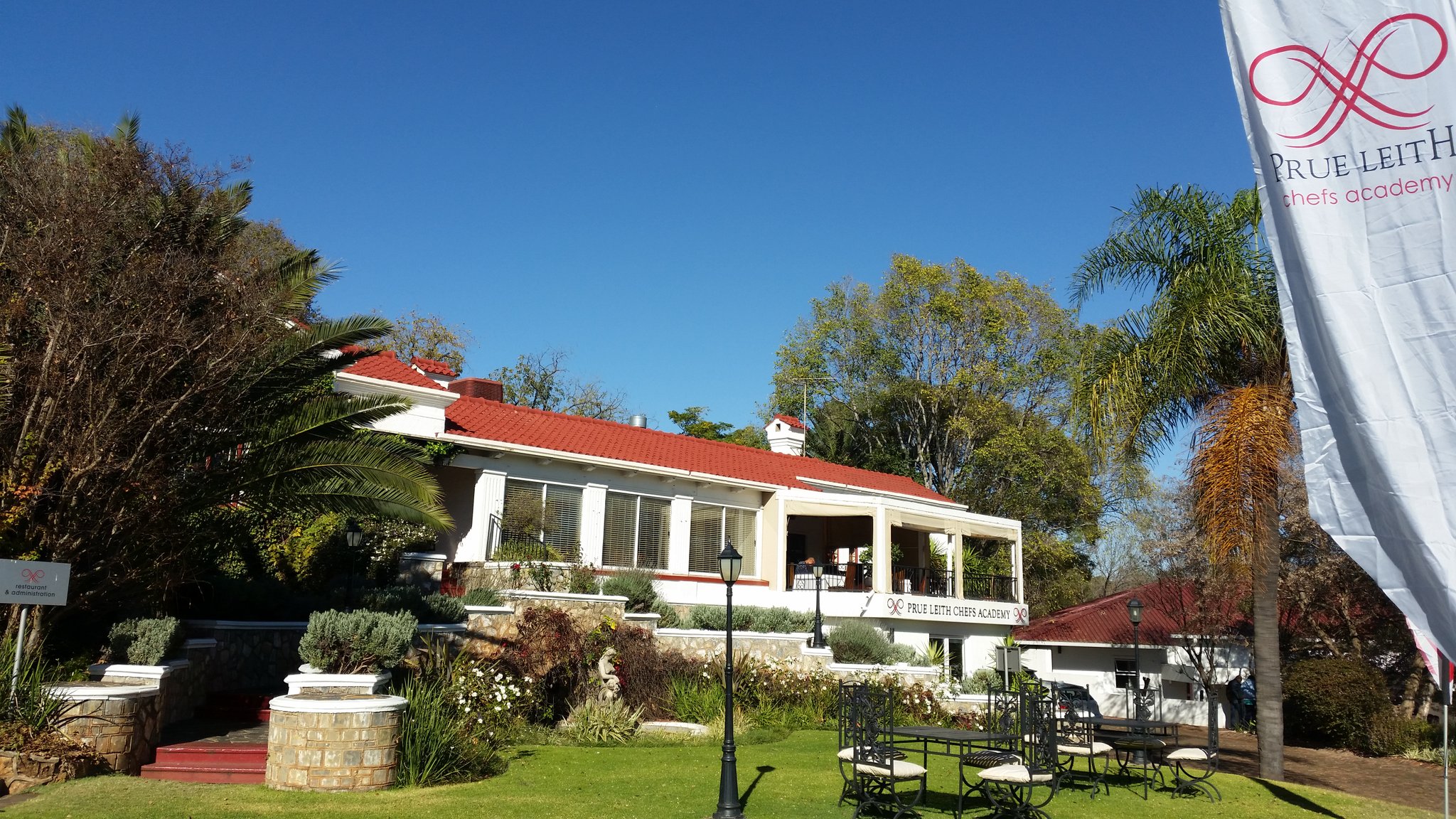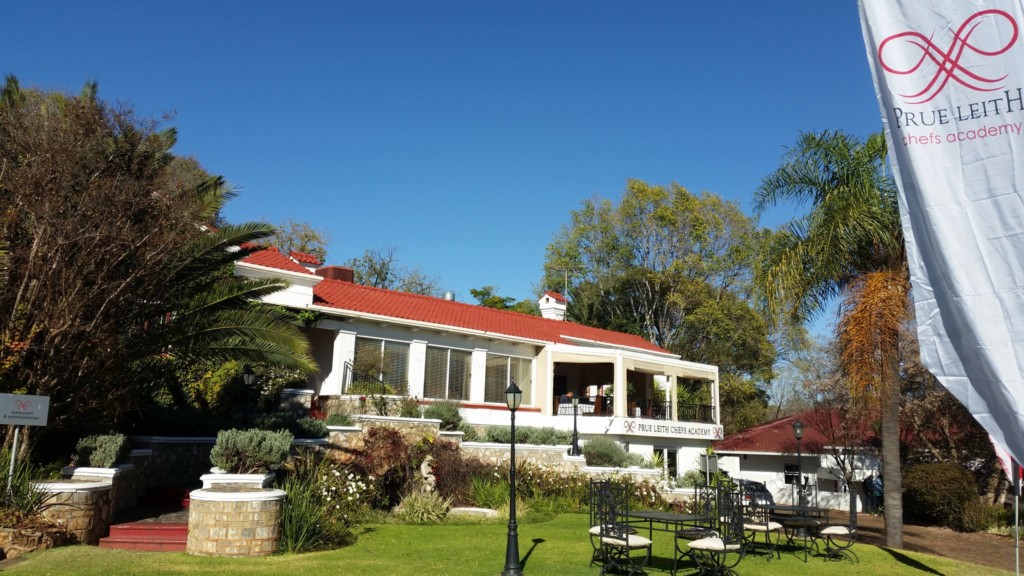 The bad news is afternoon tea excellence is extremely difficult to achieve. Many of our grandest hotels serve horribly substandard stuff. The good news is that the Prue Leith Culinary Institute in Centurion offer an excellent afternoon tea which can be taken either at tables on the lavender lined lawn or in the college's elegantly minimalist, covid-compliant restaurant dining room. I opted for the latter.
Well informed and well-supervised student waiters offered us Graham Beck Brut NV upon arrival and were thereafter extremely generous with top-ups – which was just as well because polishing off a platter of buttery puff pastry asparagus vol au vents the size of an overcoat button is thirsty work. As is savouring silky smoked salmon and nasturtium tea sandwiches. Especially when topped with orange, jewel-like, glisteningly salty, smoky, sweet roe.
Is there anything nicer than a warm scone with jam and clotted cream? If there is, I don't know it. While I was faffing about with my phone trying to take pictures – I know it's awful but I needed to send the editor images – my husband and son wolfed down their own scones and repeatedly enquired as to the availability of mine. Lemon meringue macarons did all the right exterior: interior, crack-and-ooze, tooth-to-tongue stuff. Bouffant, whipped ganache truffles were enrobed with dark chocolate. Rose geranium cream-filled choux puffs and layered red velvet and lemon mascarpone miniature gateaux underlined my long-held belief that too much of a good thing is a paradox worth pursuing.
Done well, afternoon tea ought to have a time-honoured, alimentary apostolic succession vibe. Part of its impact is in the knowing that others have celebrated in similar style before. Done badly, afternoon tea can veer into the doily-lined faux memories wherein ye olde Brexiteer/ colonial whenwes reside. The Prue Leith Culinary Institute afternoon tea respects classic culinary skills and the ancestry of afternoon tea but also acknowledges the here and now of our terroir. The biltong and thyme brioche 'lamingtons' – where traditional sweet lamingtons would have coconut these had a coating of goats' cheese and biltong powder – were a witty and delicious nod to the South African flavour repertoire.
If all the ethereal loveliness inspires a career change the Prue Leith Culinary Institute offers a full-time Professional Patisserie course. The less ambitious might prefer their short courses – an Advanced Cakes Course of five days and various one-day courses teaching individual pastry skills are outlined here. Those who want to sit back while others roll and fold puff pastry will be pleased to know that the afternoon tea described above takes place on the last Saturday of every month and costs R320 with MCC and R275 without. If you don't have a life-stage transition coming up, invent one…
Prue Leith Culinary Institute: 012 654 5203; 262 Rhino Ave, Hennopspark, Centurion; Prueleith.co.za
Dr Anna Trapido was trained as an anthropologist at King's College Cambridge and a chef at the Prue Leith College of Food and Wine. She has twice won the World Gourmand Cookbook Award. She has made a birthday cake for Will Smith, a Christmas cake for Nelson Mandela and cranberry scones for Michelle Obama. She is in favour of Champagne socialism and once swallowed a digital watch by mistake.
Attention: Articles like this take time and effort to create. We need your support to make our work possible. To make a financial contribution, click here. Invoice available upon request – contact info@winemag.co.za
Like our content?
Show your support.
Subscribe