Spice Emporium, Durban
I know what the regulations say but I am not yet ready to return to restaurants. I will continue to support struggling food businesses by purchasing takeout but actually eating-in still feels frightening. I am aware that such anxiety is a #richpeopleproblem. I know that, while I fuss and fret, many South Africans (including many restaurant workers) are destitute and hungry but I am simultaneously scared by rising rates of Covid-19 and put-off by the procedures that restaurateurs are required to impose in order to prevent infection. The idea of all that telephone number taking and masked waitering amidst half-empty dining rooms doesn't appeal. Besides, my pleasure in eating out is significantly reduced if I am not allowed to do it with a glass of wine in my hand.
Above and beyond all of the above hunkering down at home is my standard seasonal behaviour. Where I live we are definitely in the deep mid-winter. Even in the healthiest of Covid-19-free years, I do go to restaurants much in June and July. The only exception to the winter stay-in-and-cuddle-up-on-the-couch-with-comfort-food behaviour pattern is my annual school holidays sun, sea and sandcastles sojourn in KZN. eThekwini not only has all year warm weather but also delicious Durban Diaspora style curries which are well worth getting off the sofa for. I have spent many a happy holiday messily munching on Jeera restaurant's crab curry at the Suncoast Towers or staining my fingers turmeric yellow on the Britannia Hotel's magnificent mutton bunny chow.
For a variety of reasons, there will almost certainly be no seaside for me this year. Fortunately, I have found a very pleasant way to partially gratify wanderlust while I wait. And also support at least one of the businesses that I would normally be buying from at this time of year. I can't go to Durban but thanks to the magic of online shopping Durban can come to me. Well, sort of. The Harie family have owned their fabulous Spice Emporium on Monty Naiker Road in the city's CBD for 3 generations. The shelves of their real-life shop are piled high with every Indian and Indian Diaspora ingredient imaginable. They are open for walk-in business but for those of us who can't get to them a visit to SpiceEmporium.co.za allows for lovely virtual and actual epicurean escapism. First, there is the online store diversion of picking then clicking on all the delicious products and then, three days later, there is the pleasure of aromatic parcels actually arriving via courier.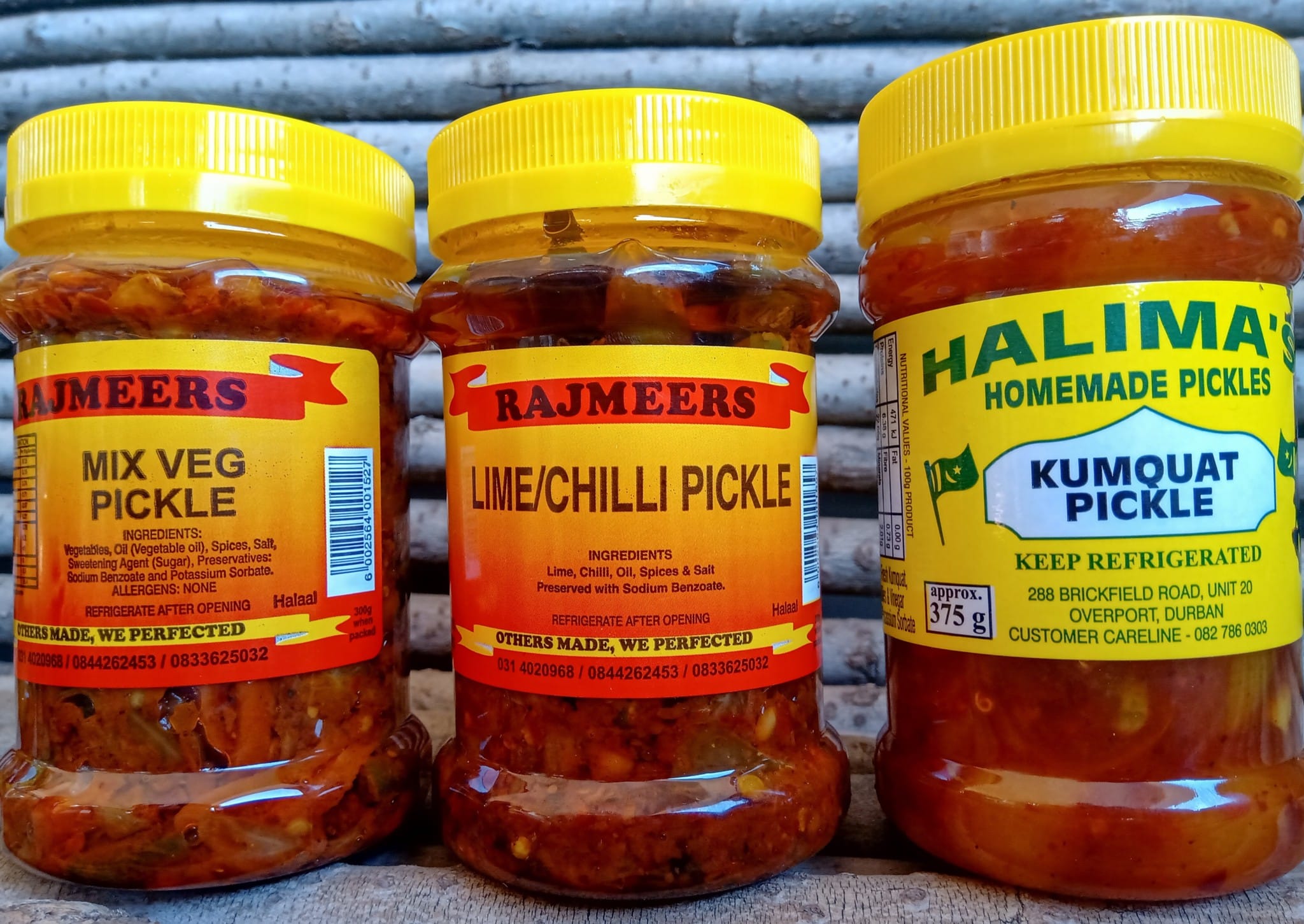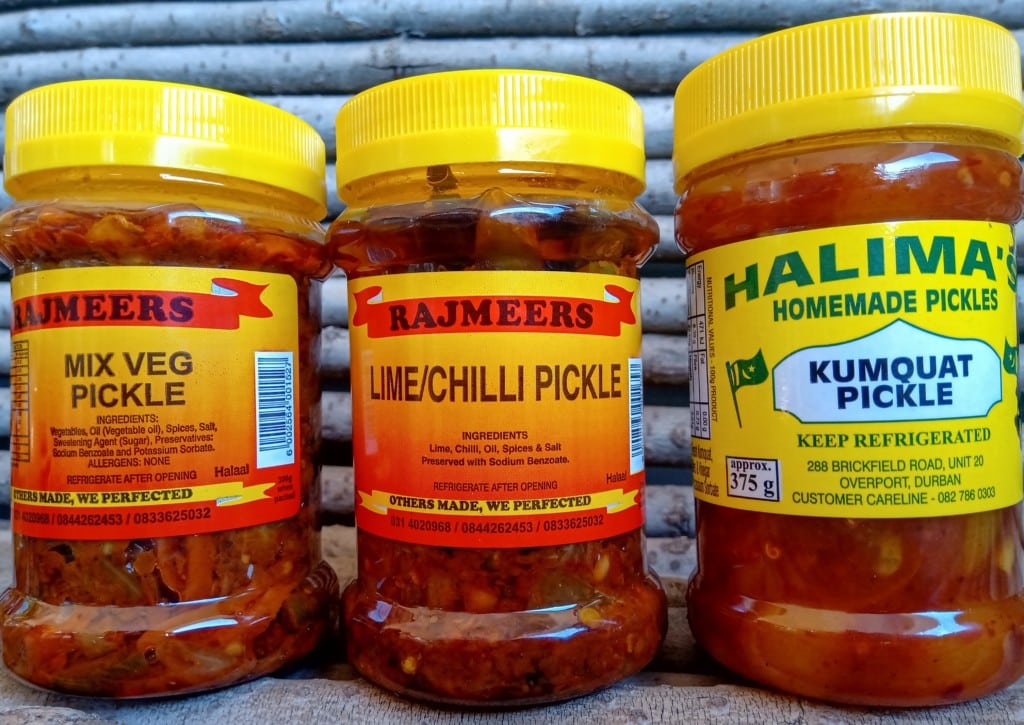 Inspired by the free delivery for purchases over R750 I didn't hold back on pickles and preserves. The Spice Emporium do sell the posh, imported-from-India Swad chutney range but my preference is for the hotter, redder, oilier local ranges made in Durban with names like Halima's Homemade and Mr Sarkhot's Premium Pickles. These are take-no-prisoners style relishes. I ordered many, many jars of startlingly strong crunchy carrot, masala mango and kumquat flavoured sauces (R39 for 375grams). These Durban delights inevitably leak a little in transit. If you have recently received a parcel with splotches of orange tinted oil, it probably shared a delivery van with my pickles.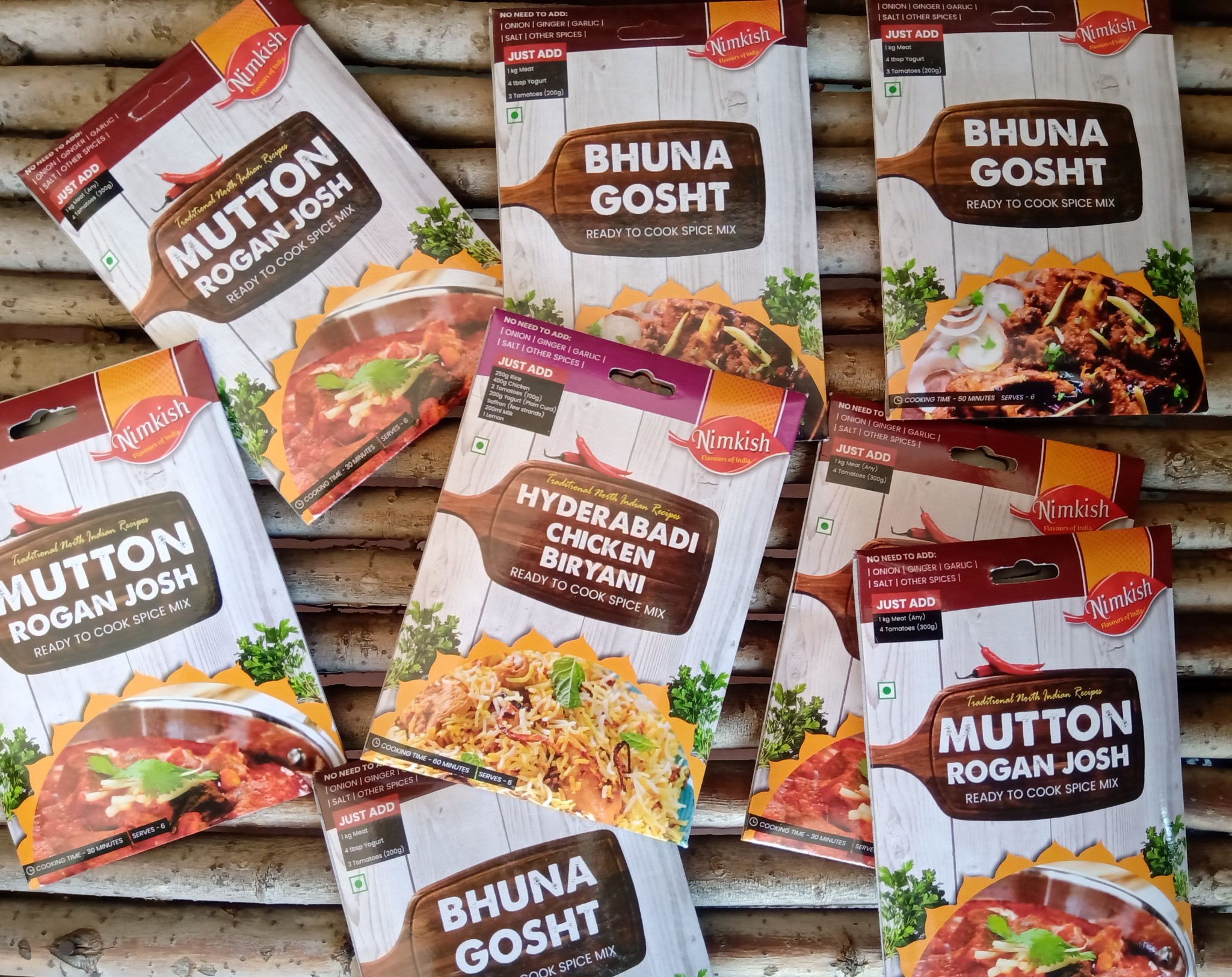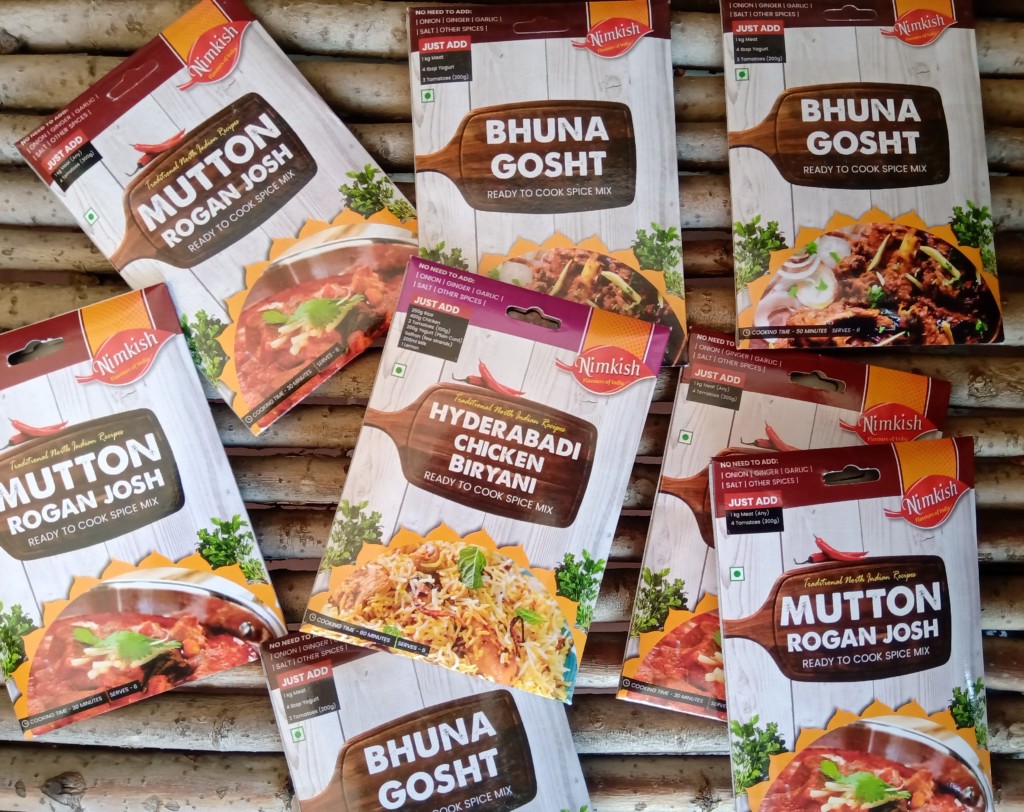 It is perfectly possible to make one's own curry pastes but it is wonderful to have a stack of ready-made spice-laden sachets in the cupboard. They are a brilliant way of adding an instant hit of peppery heat and punchy tastes to the most ordinary of quickly pulled together weeknight winter stews. Thanks to the Spice Emporium website my pantry is now piled high with a plethora of Nimkish spice pastes in a multitude of flavours (prices range from R31 to R60 per 50g sachet). Curiosity prompted my purchase of 100g each of spice blends labelled Mauritian masala, Durban Delight masala and Harie Krishna masala (R70 per kg).
In complex and confusing times, lucky people retreat into sulking and snacking. Saturday night Netflix binges are better with a packet of masala marinated, locally foraged wild figs (R23.50) or rice flour and cumin deep fried murukku snacks (R9.50 for 10 spirals). Those with the patience to open a box, add water, stir and wait while the pre-mix steams will adore the soft, spongy, super-delicious, chickpea flour, chilli, ginger, mustard seed and yoghurt curd khaman dhokla cakes. Each box includes lovely little packets of green chutney and tamarind relish. I ordered 5 boxes (R25 per 180g).
This wretched virus and its associated restrictions on travel for pleasure are set to continue for the foreseeable future. The bad news is that nothing can really replace the terroir-specific joy of eating at Sunrise Chip 'n Ranch (also known as Johnny's) in Sydenham, Durban. There is no way to replicate the feeling of eating a late-night roti roll off the hood of a car with doef doef music blasting in the background. The good news is that ordering online from Spice Emporium is nearly as nice.
Spice Emporium: 031 332 5888; 31 Monty Naiker Road, Durban CBD; SpiceEmporium.co.za
Dr Anna Trapido was trained as an anthropologist at King's College Cambridge and a chef at the Prue Leith College of Food and Wine. She has twice won the World Gourmand Cookbook Award. She has made a birthday cake for Will Smith, a Christmas cake for Nelson Mandela and cranberry scones for Michelle Obama. She is in favour of Champagne socialism and once swallowed a digital watch by mistake.
Attention: Reviews like this take time and effort to create. We need your support to make our work possible. To make a financial contribution, click here. Invoice available upon request – contact info@winemag.co.za
Like our content?
Show your support.
Subscribe