Wickedfood Earth Picnics, Hekpoort
1
It is a truth universally acknowledged that the social, medical and economic impact of COVID-19 is almost apocalyptically awful. We have yet to see the full extent of the fallout but already death and destruction are all around us. Disease, unemployment and hunger are increasingly apparent.
In the face of such widespread suffering it feels distasteful to describe how much I personally loved lockdown. I am acutely aware that my husband and I are amongst the fortunate few. We had/ have a safe and relatively secure home environment from which to work. We had sufficient paid work to do. And we didn't need to leave the house to do it. We have a garden with a pretty view. The fridge was full and our child adapted well to home schooling. The aforementioned child even had a new puppy to play with.
As anyone who has read my work over the past few months will know, I am not unaware of the suffering of others. Throughout lockdown I made decent donations to the relevant charitable causes and lent, then gave, an ever-increasing assortment of less fortunate friends significant sums of money. And yet, I would be lying if I didn't acknowledge how much I loved the slower pace of my lockdown life.
My family and I hibernated, like snug (and slightly smug) bears, through the winter of 2020. We scuttled out occasionally to shop for food. And later in lockdown for alcohol. Once or twice we went further afield on unavoidable errands but we basically stayed put. Then came the announcement of a transition to Lockdown Level 1 and we ventured out in earnest. When people go out they encounter other people. And some of those other people pointed a gun at my husband, took his wallet and made considerable inroads into our joint account before they released him to hobble home in the dark, without his shoes. It doesn't take a sociology research grant to explain why such attacks are on the increase or a psychological evaluation to understand their impact on all involved. Lucky people leading lucky lives can still feel awful. And he did. As did we all.
Which is why, the next day, none of us were in the mood for full-on Level 1 eating out. So, I made a booking at Wickedfood Earth. This superbly simple epicurean experience is run by Mike and Cilla Crewe-Brown on their 38 hectare, Hartbeesfontein Conservancy permaculture farm. Six kilometres outside of the tiny town of Hekpoort (and 70 kilometres from Fourways), the long and winding road to the restaurant literally reveals the fruits of the Crewe-Brown's labours. Or it will do in a few weeks' time – right now trees are flowering and beginning to bud. For those feeling the way we were, it is good to know that the farm's security is super tight and can only be accessed electronically as each arrival is logged in and out.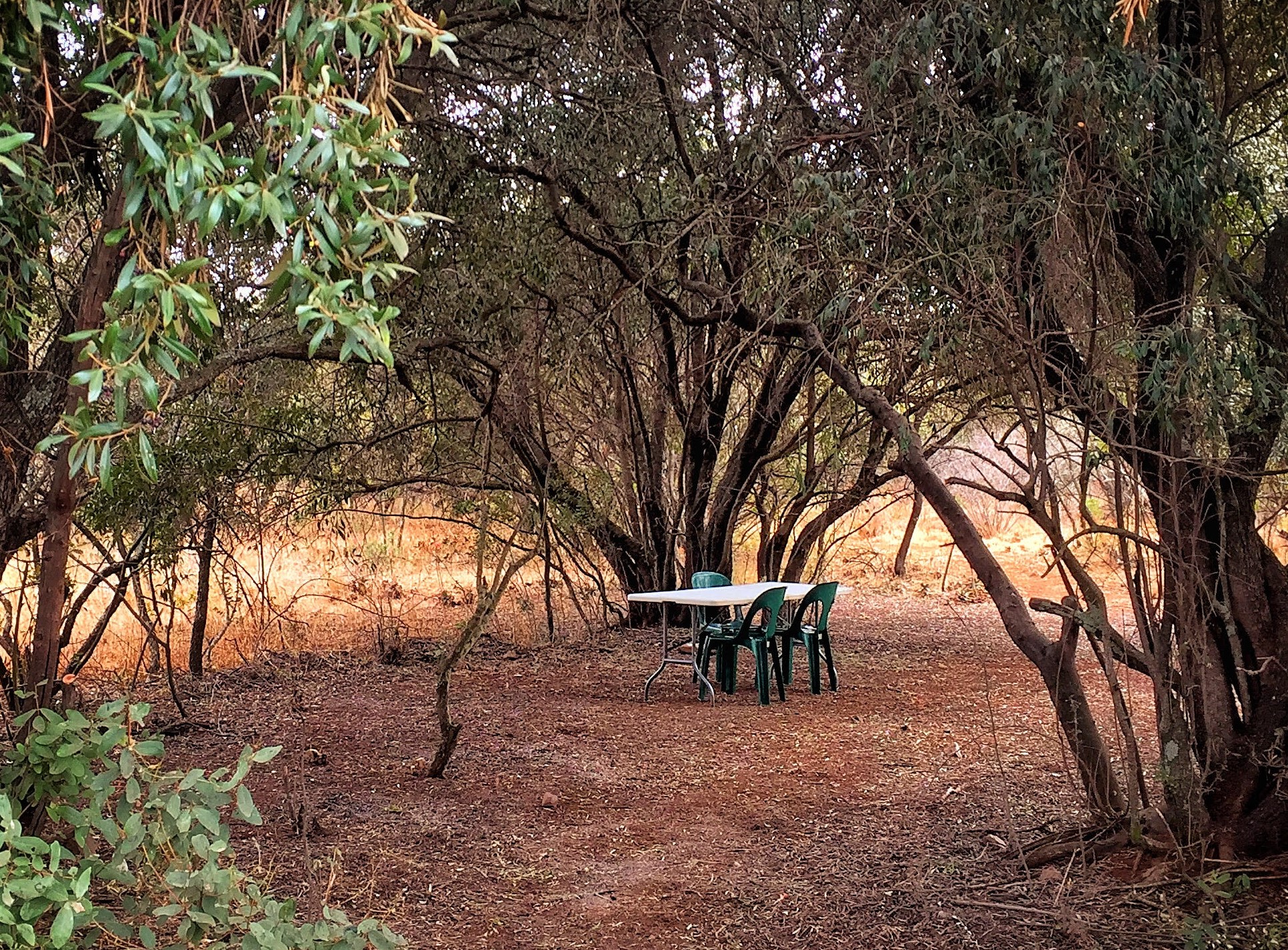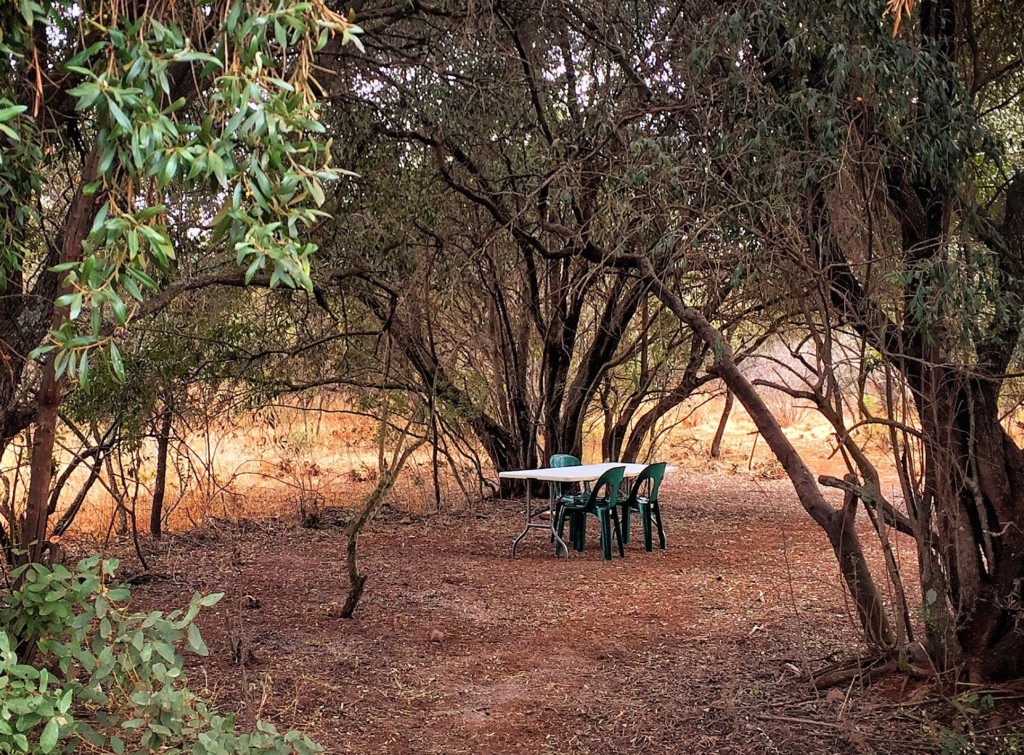 Prior to the pandemic, Wickedfood Earth's eatery was renowned for its spectacular Sunday lunches. In these days of social distancing the Crewe-Browns have continued cooking but have dotted their tables and chairs in deliciously shaded spots around the farm. Impressively, all such spots are in sight of the farmhouse but none are in sight of each other.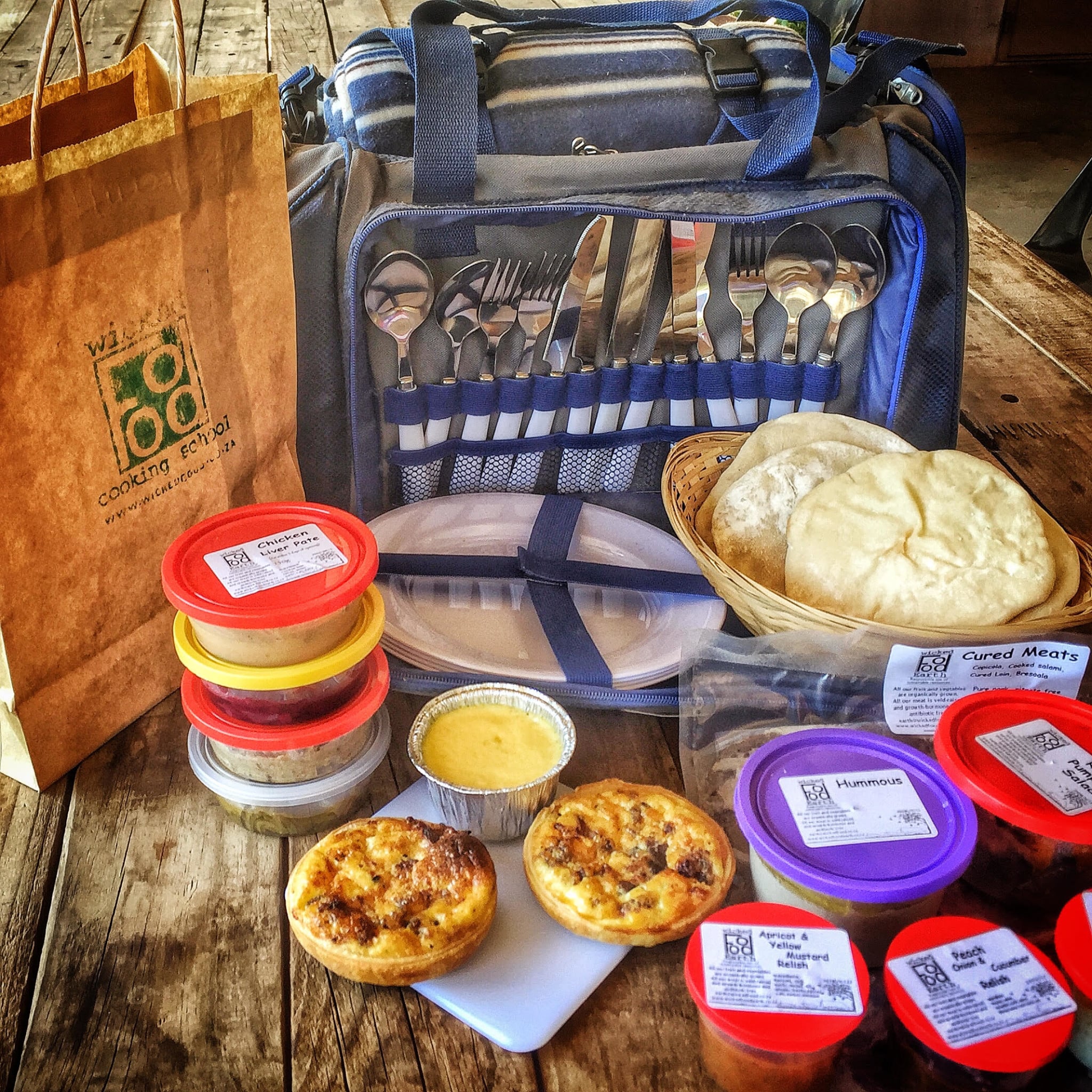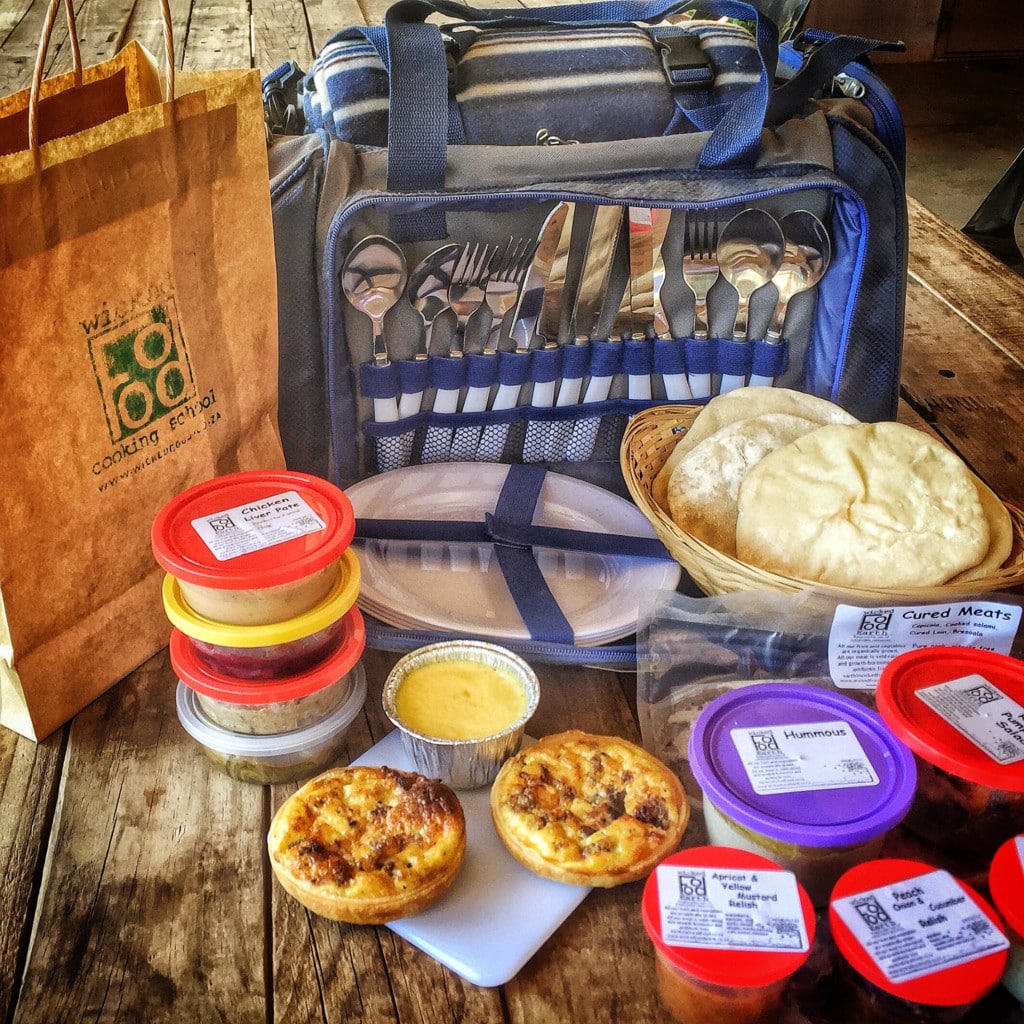 Diners collect a pre-booked picnic basket (R390 for two people sharing, R195 for each additional person) and eat under the trees. Given the current COVID context, patrons are required to supply their own cutlery and crockery. There is no liquor licence so bring your own booze.
We began our feast with bouffant, golden pita breads. There were lashings of organic butter and generous portions of goose liver pâté, hummus and ratatouille. Plus, plentiful pickles and a superb watermelon konfyt. Dry-cured, marbled Coppa, crinkle-edged, bacon quiches and twice-baked, cheese-stuffed potatoes added just the right, super-soothing combination of fat and starch. Gently jiggling, silky smooth crème caramels satisfied our need for a full stop of sweetness. Everything from the very fine charcuterie and freshly baked bread to the delicious desserts are made in house. As we ate, relatives of the geese in our pâté marched about in that pleasantly officious way that geese do. Espresso addict that I am, I missed having a cup of coffee but, other than that, the meal was magnificent.
I know I can't keep the world out forever. I also know that the vast majority of the world is perfectly pleasant. I am committed to contributing to the creation of a society in which solutions are found to all sorts of bad things that happen to all sorts of people. But this weekend Wickedfood Earth was as much interaction as I felt able to engage with.
Wickedfood Earth: 060 761 0885; R560, ±6km east of Hekpoort, on the way towards Skeerport; Wickedfoodearth.co.za
Dr Anna Trapido was trained as an anthropologist at King's College Cambridge and a chef at the Prue Leith College of Food and Wine. She has twice won the World Gourmand Cookbook Award. She has made a birthday cake for Will Smith, a Christmas cake for Nelson Mandela and cranberry scones for Michelle Obama. She is in favour of Champagne socialism and once swallowed a digital watch by mistake.
Attention: Articles like this take time and effort to create. We need your support to make our work possible. To make a financial contribution, click here. Invoice available upon request – contact info@winemag.co.za
Like our content?
Show your support.
Subscribe