History of Oak Valley: Part Two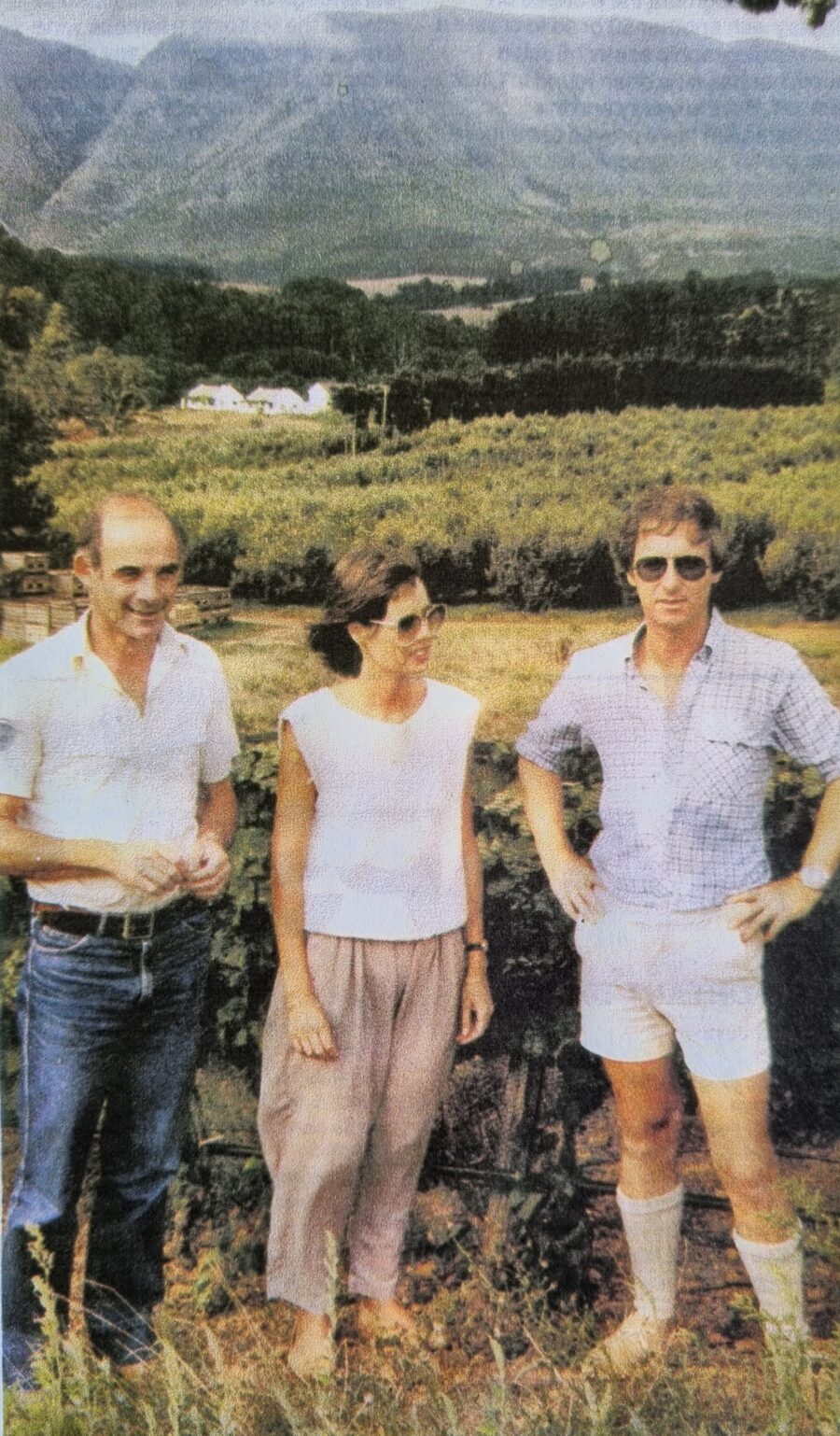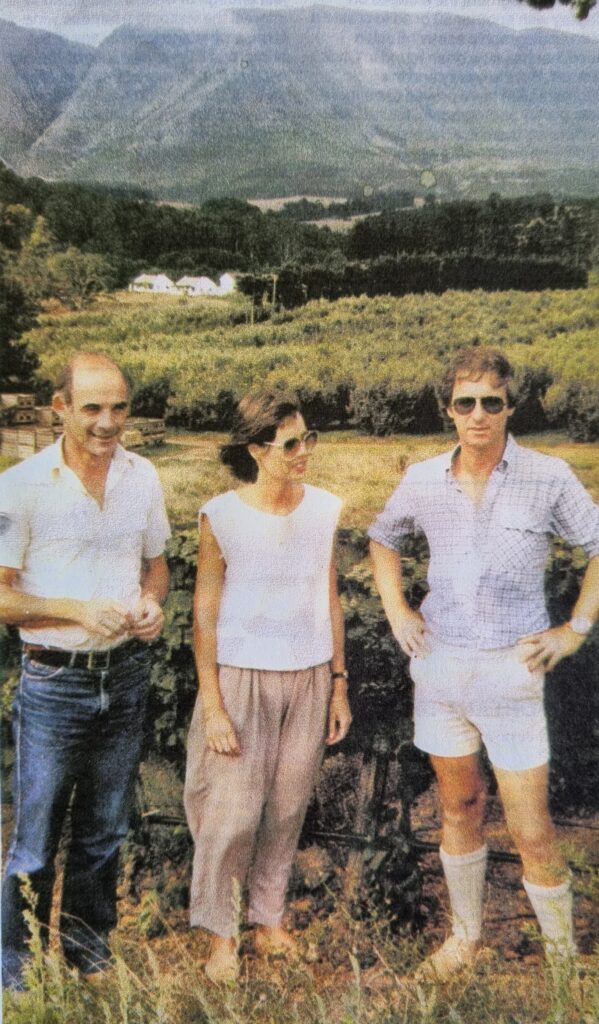 The Transition Phase
In 1990 Dr Paul Cluver and Oak Valley, together with Whitehall, saw to it that Elgin was declared a wine production ward in its own right, giving it stature as an independent appellation.
With the experimental vineyard phase having been successfully concluded and many lessons learned, it was time to take Oak Valley's vineyard project on to a commercial level. In 1992, with the expert assistance of Eben Archer, new vineyards were established on south facing slopes behind the experimental block.
The varietals planted were Sauvignon Blanc, Chardonnay and Pinot Noir. The clonal material was the best available locally at the time, but unfortunately the Pinot Noir clone 113 proved to be infected with leafroll virus which was a big problem in those days. The grapes from these virus infected vines were sold to sparkling wine producers as they were unsuitable for quality wine making.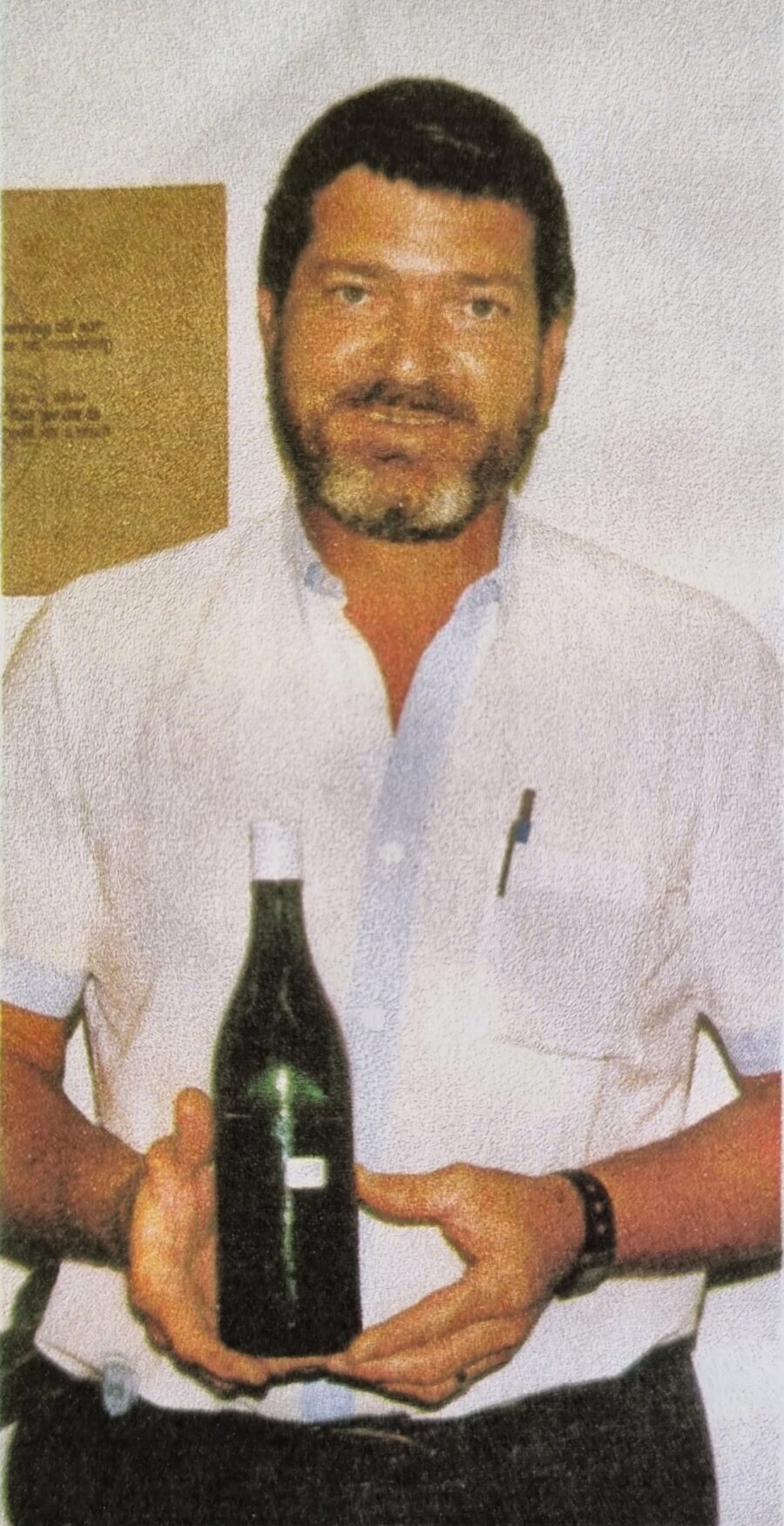 Also planted on a north-facing slope, was the new early ripening Clone 163 of Cabernet Sauvignon, a block of Cabernet Franc and 2 hectares of Merlot which Dr Archer referred to as an "Eskimo" as it was expected to perform best in a cool climate environment.
By the end of the winter of 1992 Oak Valley had 10.5ha planted to wine grapes, which included the 1985 experimental block. Oak Valley then had to consider a future home for its grapes and ultimately for its wine.
During December 1990, Oak Valley received a proposal from Peter Finlayson to supply his new cellar with grapes from the experimental vineyard. They were in the process of building the Bouchard Finlayson cellar in the Hemel en Aarde Valley and were looking for quality fruit as their own Domaine vineyards were still in the establishment phase.
Bouchard Finlayson would agree to purchase all Oak Valley's Sauvignon Blanc, Chardonnay and Pinot Noir. The cellar also took in the Weisser Riesling, Gewürztraminer, Pinot Gris and Schönburger which went into their now well-known Blanc de Mer white blend.
Of the Pinot Noir, well known SA wine authority Michael Fridjhon wrote: "The barrel sample shows an intensity of colour, fruit and flavour never before seen in a South African Pinot Noir. Notwithstanding, Finlayson's achievement in producing a wine that has redefined Pinot Noir in South Africa, it's important to realise that he benefited immeasurably from the quality of vineyards from which he purchased his grapes."
Oak Valley's grapes were starting to make their mark in the world of South African wine and the 1991 Bouchard Finlayson Chardonnay was awarded 92 points in the USA by Robert Parker, and also won gold at the International Wine and Spirit Competition in London.
Off the back of his success, Bouchard Finlayson agreed to implement co-branding with Oak Valley on their labels, so the wine became known as a Bouchard Finlayson Oak Valley Chardonnay (or Pinot Noir or Sauvignon Blanc).
Given Peter's standing as one of SA's foremost winemakers, this was a distinct long-term advantage for Oak Valley. The brand gained immediate visibility both in the trade and amongst wine writers and this momentum augured well for the future. It meant that when Oak Valley finally launched its own independent label, much of the initial branding-building had already been done.
Further success arrived with the publication of the 1996 John Platter's South African Wine Guide where the Bouchard Finlayson wines made from Oak Valley grapes achieved 5 stars for the Sauvignon Blanc 1995, 4½ stars for the Chardonnay 1995 and 4½ stars for the Pinot Noir 1995.
Oak Valley continued to supply grapes to Bouchard Finlayson until the 1998 vintage when the Bouchard Finlayson Domaine vineyards reached full production.
An important chapter in the history of wine on Oak Valley had reached its natural conclusion. It was now time to decide whether to use the co-branding momentum to create own label estate wines.
This series on the history of wine on Elgin property Oak Valley is sponsored. It was written by Anthony Rawbone-Viljoen, father of current managing director Christopher. Look out for further installments in coming weeks.
Like our content?
Show your support.
Subscribe