Coronavirus regulations: A gradual and phased recovery of economic activity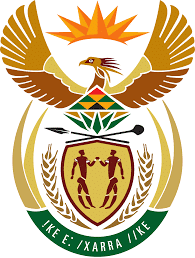 President Ramaphosa in his address to the nation last night announced a gradual and phased recovery of economic activity from 1 May with lockdown regulations being eased from highest Level 5 to Level 4. Regarding possible implications for the wine industry, Wineland.co.za, the site run by producer body Vinpro, states that:
"As stated by the president, relevant Ministers will over the next few days consult and then publish regulations and specific directives. We are aware that a number of draft documents are currently in circulation, but can only act on published regulations in the Government Gazette.
While it is our understanding that the export of wine and related processes, as well as certain local licenced outlets (GWL – grocers with licence), are listed under level 4 (permitted from 1 May), we would caution business owners against basing any decisions on this until formal publication of any/all regulations.
There are also a number of questions that still need clarification (intent and interpretation) such as:
Will the export of wine via road be allowed (African countries)?
Will wine be classified as an essential product or exempted product?
Will all imports be allowed?
When will online sales be allowed?
Provincial and metro restrictions that might be implemented?
Specific procedural and safety protocols required?"
It also bears noting that bars and shebeens will remain closed will remain in place regardless of the level of alert for as long as the risk of transmission is present.
Like our content?
Show your support.
Subscribe