Nederburg Auction 2015 sales figures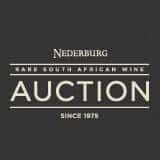 Total sales were just under R6.2 million for 10 707 litres at this year's Nederburg Auction 2015 compared to just over R7 million for 11 721 litres last year – average price per litre equating to R576 not far off last year's record of R597.
Tsogo Sun was top individual buyer with a spend of R642,800, while Spar DC Western Cape and Spar DC Eastern Cape spent a combined total of R758,600 – up 65% on their 2014 spend. Dry white sold for an average of R434.84 per litre (or R326.13 per 750ml bottle) and dry red for an average of R588.23 per litre (or R441.17 per 750ml bottle).
For more, download Nederburg Auction 2015 sales results.
Like our content?
Show your support.
Subscribe