Old Mutual Trophy Wine Show 2016: Basic medal count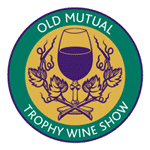 Judging for the 15th annual Old Mutual Trophy Wine Show was concluded today. There were 211 participating producers and 1 067 entries.
Shiraz was the largest class with 112 submissions (120 in 2015), followed by Sauvignon Blanc with 105 entries (2015: 108) and Chardonnay with 104 (2015: 98). Museum wines have become an increasingly important feature of the competition. To qualify, white wines must be at least four years old and all other wines at least eight years old, and this year there were 64 such entries.
There were 37 wines (nine of which were museum) across all categories to receive a gold medal and therefore in the running to win trophies. In addition, 113 wines won silver (of which 12 were museum) and 509 won bronze (of which 27 were museum). Full results will be announced at the awards function to be held at the Mount Nelson Hotel on 31 May.
A countrywide roadshow will follow immediately after the results are announced. Public tastings take place on Friday 3 June at the Cape Town International Convention Centre (18h00 – 21h00) and on Friday 10 June at the Sandton Convention Centre (18h00 – 21h00). Trophy, gold and silver medal-winning wines will be presented for tasting and to order via Makro. Tickets are available via Computicket at Computicket.com and cost R190. The Early Bird Price of R165 is valid for tickets bought by 30 May.
Like our content?
Show your support.
Subscribe