Topical pic – Zonnebloem Cabernet 1971
2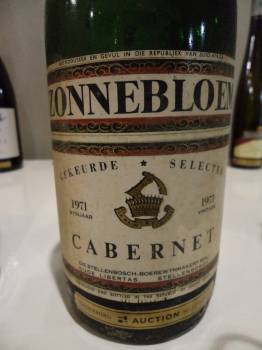 Zonnebloem Cabernet 1971 as shown during a media preview of some of the wines to be sold at this year's Nederburg Auction proved very tertiary, not beyond drinking but lacking nuance. Reserve price per six-bottle case: R2 500.
As ever, the quaint tradition of having to stand should you be younger than the wine. 1971 was my year of birth so I wasn't quite sure what protocol demanded. I was however compelled to leave my seat when KWV Hanepoot Jerepigo 1969 was poured but was somewhat startled that not many other members of the room were required to.
Where were the likes of Jeanri-Tine van Zyl of Wine magazine or Edo Heyns of Wineland? That the wine industry has so few critical voices under the age of 40 should be a concern for all involved.
Like our content?
Show your support.
Subscribe