Dan Nicholl: How much of an influence is Greece set to be on SA wine?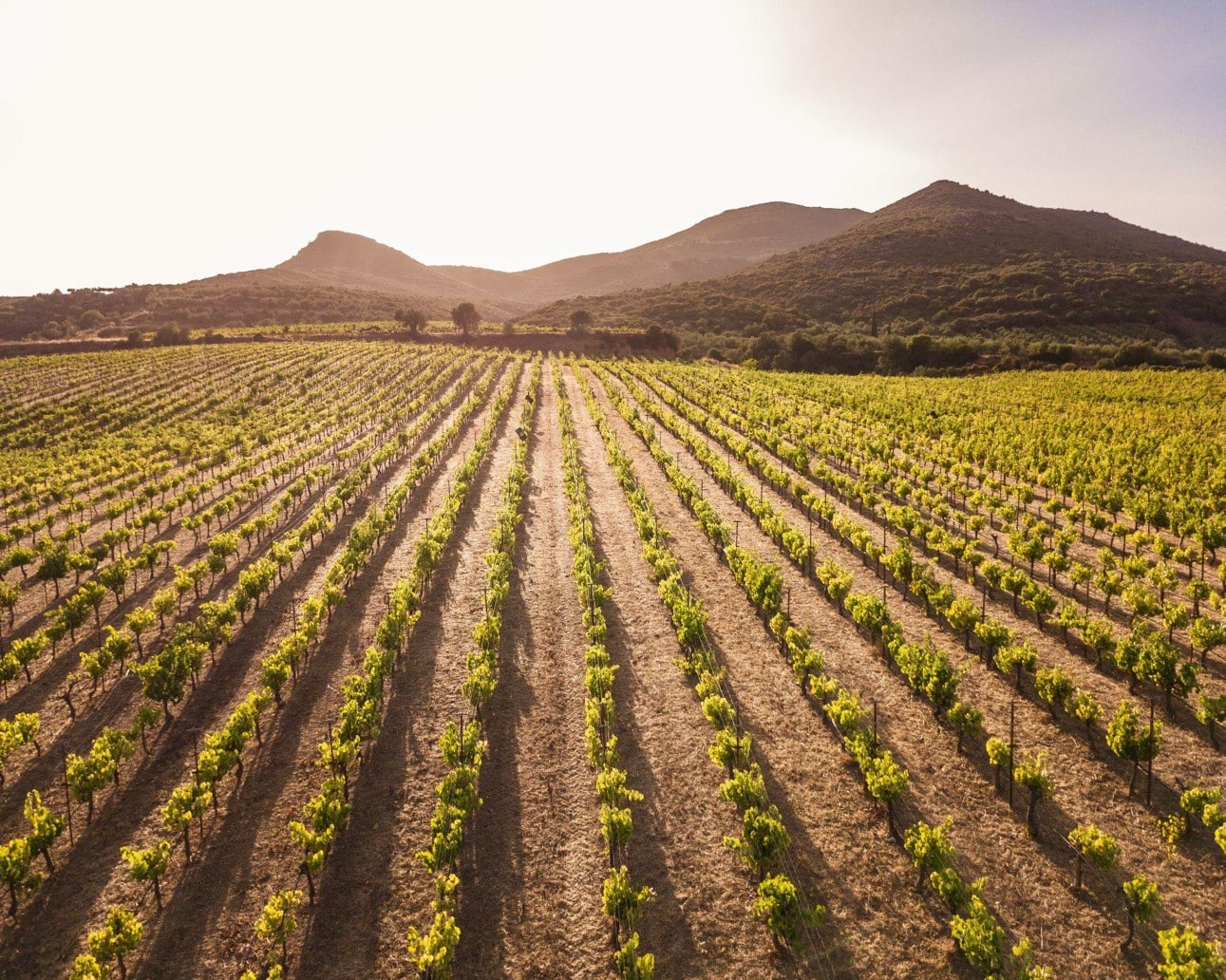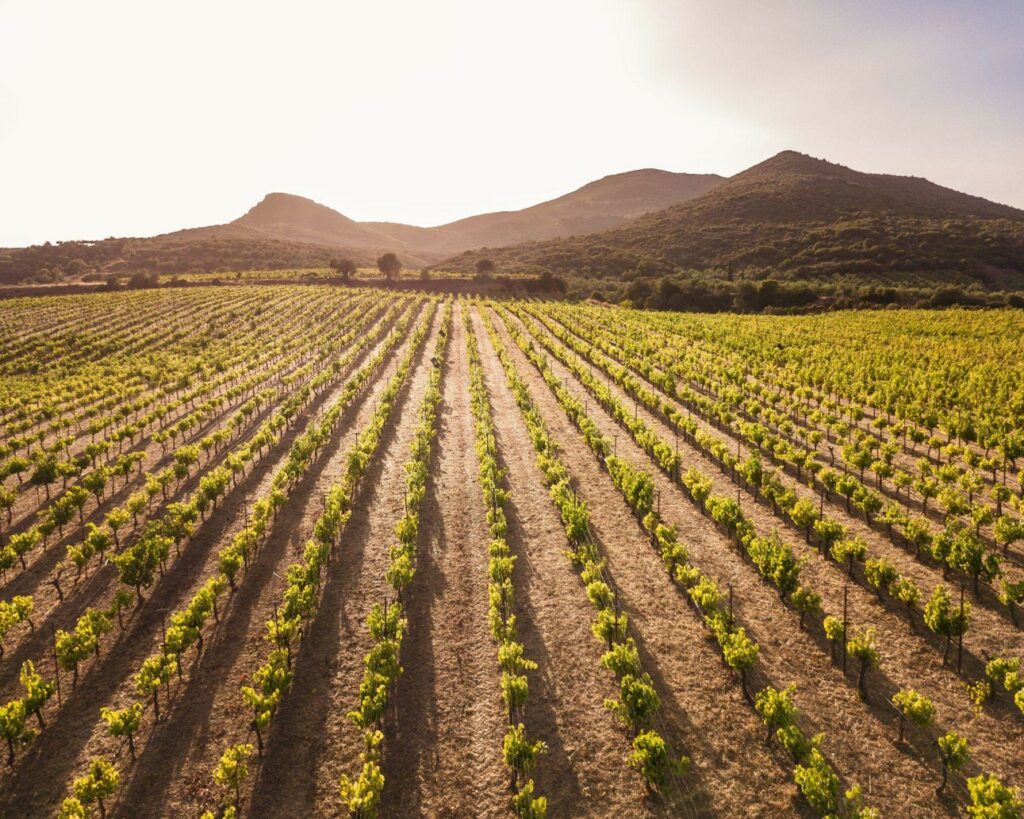 2040: it's been quite a year for South African wine. Diemersdal releases a 2041 sauvignon blanc, early even by their swift standards. Greg Sherwood officially proclaims his first 101-point wine (nicely done, Ian Naudé). Mike Ratcliffe gets blind tasting included in the Olympics as a demonstration sport, having successfully brought this year's Games to Stellenbosch. Veteran winemaker Pieter Walser unveils all 128 of this year's releases, limited to production of one bottle each. Retiring Kaapzicht cellarmaster Danie Steytler is rushed to hospital by son Danie Steytler and grandson Danie Steytler, after accidentally eating a vegan steak at a braai – revived by emergency application of a large dose of Klipdrift. President Kolisi officially declares Michael Fridjhon a National Key Point. And this year's Platter's Guide, featuring a record number of six star wines, sees Wine of the Year awarded to three-time Diners Club Winemaker of the Year Kiara Scott of Brookdale, with her acclaimed assyrtiko…
If you've been watching Dan Really Likes Wine's live shows this month, you'll know I'm in Greece, on a post-COVID resumption of my annual pilgrimage to visit my wife's family. As I type, I'm sitting in the taverna in her family village, looking down over the splendid ruins of Ancient Messene, and trying (without success) to persuade Nicos, the owner, that I honestly don't need a side order of loukaniko (Greek boerewors, for want of a better comparison) and a moussaka to accompany the lamb I haven't actually ordered. Welcome to Greece, where the hospitality can be lethal.
If Greek food is firmly established as one of the world's great cuisines, however, Greek wine isn't quite so celebrated. A decade ago I visited the country for the first time, with no real knowledge of the wine that awaited. The wine list on the flight in offered some promising whites, and a red that was probably on board as back up for a fuel shortage, while the most memorable wine sampled was made by my wife's uncles, self-taught winemakers producing robust, hearty rosé in plastic barrels in garages. It was wine that surpassed my expectations, but formed part of a broader wine scene that wasn't overwhelming.
Fast forward a decade, and that has changed dramatically. Perhaps the wine I drank 10 years ago had offered me a limited appreciation of what Greece offered, but into my second week of this Hellenic adventure, and what I've discovered has continued the upward trajectory that's been vividly illustrated on my last two or three visits. That assyrtiko headlines the trend will be no surprise – Yannis Valamous's Vassaltis is finding a welcome audience in South Africa, as part of the Santorini success story, but wineries like Moraitis in Paros are also excelling in the dry, crisp delight of a grape made for Mediterranean summers.
But Greek wine is not limited to assyrtiko. In the last few days I've had moschofilero from Bosanakis, a grape with that could pass for reisling, with a touch of viognier's perfume to the nose; the equally aromatic kydonitsa from Monemvasia Winery, but with the dry allure of an albariño once it hits the palate; and a blend of assyrtiko and moschoudi from Papagyrious that's been one of several examples of white alchemy, as the grapes with dry, lean character play off those with a touch more sweetness and depth to create wine that elevates the seafood that dominates summer menus. (For the record: Greeks don't eat nearly as much lamb as you might think – away from restaurants, there's a huge focus on vegetables as the core of many meals.)
And then there's red, still very much the secondary player to white in Greek wine, but a space where numerous producers have made considerable strides. Wine of elegance and softness, with fruit trumping wood for attention, dominate the offering, unsurprisingly for the Greek climate; and where a bottle might once have been ordered as a local quirk, sampled as something different or unusual, I'd suggest it's now requested for being genuinely good wine.
So how does that link back to South Africa, other than giving you some varietals to seek out on a holiday in the Aegean? With climate change a growing concern, grapes that are more tolerant of hot, dry conditions have already been factored into the future of several Cape producers – along with Brookdale, the Mullineuxs have released their first assyrtiko, and both the Jordans and Eben Sadie have planted the grape (in Eben's case, one of 28 recent additions of new varieties). Vassaltis currently has Haut Esport winemaker Gwen Marais and former Tokara assistant winemaker Lehandri Bothma working the current vintage, for a fabulous Greek wine education (and some decent Santorini sunsets). And as the quality of Greek wine both improves, and becomes more widely recognised, it's only natural that South African winemakers will be amongst those to take notice.
So will assyrtiko and xinomavro replace chenin blanc and cabernet sauvignon as the new norm in South Africa by 2040? Almost certainly not; just as Greece has been growing these grapes for years, so our own winemakers have got pretty good at making world class versions of the varietals that currently define our offering. But when people like Eben Sadie and Gary Jordan decide to experiment with a new grape, the wine world will take notice, and I won't be the only one watching the South African assyrtiko story closely. Once I'm done with my important Greek wine research, of course – and fighting off Nicos and his neverending kitchen.
Dan Nicholl is the founder and host of Dan Really Likes Wine. Dan is a former PICA Magazine Columnist of the Year, and has worked on television, radio, and in print and online journalism.
Like our content?
Show your support.
Subscribe