Greg Sherwood MW: Cape Bordeaux Blends riding high in London
1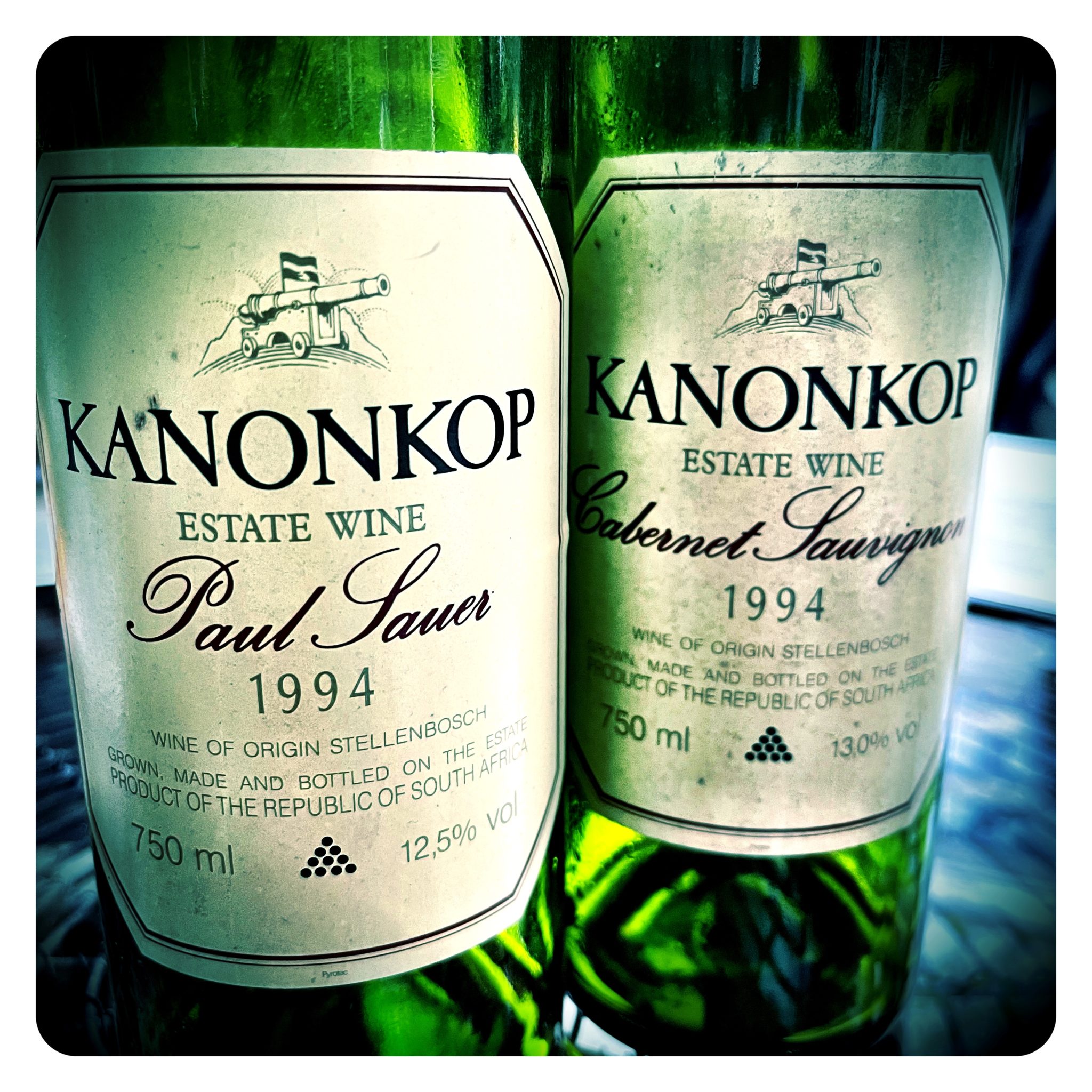 Believe it or not, the wine trade genuinely has its own biorhythms, its own ebb and flow, and its own unique tide tables. Sometimes I think that it's us, wine merchants, setting the pace, but then every now and then the mood of the market and consumers will just naturally shift along with the seasons to usher in a new predilection. From not wanting to drink anything other than red Burgundy from around October until about March, all of a sudden, in the blink of an eye, taste buds start to yearn for something more substantial, something more muscular, richer wines with more stature, structure, and power. For me, this process is exemplified by what I coined several years ago as Montalcino March. The perfect time of year unclaimed by any other major wine releases but also the perfect time for a wine style, Brunello di Montalcino, to help transition from Burgundy to the inevitable onslaught of Bordeaux En-primeur that normally commences in early April with a week of barrel tastings in France at the Chateaux followed by a long and normally laborious release process lasting several months that is often likened by merchants to a dentist pulling teeth very slowly.
Certainly, last year's, as well as this year's En-primeur campaign, has been shaped by the overwhelming ground fog of the coronavirus pandemic and national lockdowns with admittedly only a handful of top global journalists like Neal Martin, James Suckling, Jeb Dunnick, and Lisa Perrotti-Brown MW being sent literally pallet loads of barrel samples by everyone from Chateau Petrus to Chateau Lafite-Rothschild, Chateau Le Pin to Chateau Margaux. The rest of us mere mortals, mostly hard grafting merchants, do of course get sent samples from the second tier of Chateaux by our negociant partners but admittedly, there is no Chateau Mouton-Rothschild being poured mid-week Chez Sherwood with my sausages and mash after EP tasting notes are completed!
While the En-primeur circus seems to automatically roll around every year like clockwork, so do the email tirades from some wine merchants that land in your inbox imploring the rest of us sensible people in the trade to turn our backs on this ridiculous, archaic practice of tasting and scoring young wines that have barely finished malolactic fermentation and are of course only vague indicative blends of the final bottled product. With the strangely comfortingly yet equally coercive long arm of the Bordeaux trade well out of reach of UK wine merchants, they must all be feeling rather isolated of late, with the past two seasons having been very challenging for the broader Bordeaux market. The top 50 Chateaux are of course always blessed with having the relevant uptake of "cold" allocations by their appointed negociants almost guaranteed yearly and so those owners can sleep easy at night while their negociant's warehouse stacks of wooden Bordeaux crates grow ever more Everest-like. Let's be honest, Bordeaux En-primeur is a broken system that is ill-suited to the modern times in which we live. But just like many other political, social, and economic systems around the world that are not functioning properly, there equally seems a total void for what should be done to improve it or even replace it with. We are stuck in the never-ending Groundhog Day of the devil we know rather than the devil we don't know.
I too am of course not immune to the hankering for fine Bordeaux reds at this time of year when out at lunch or dinner with fellow colleagues in the trade and for the past few weeks, we have once again been permitted in the UK to dine outdoors in groups of up to six people allowing the inclement English weather to play nasty tricks on us eager diners. But two lunches of note have taken place in the past couple of weeks. The first being a collegiate catch-up with close friend and fellow South African wine enthusiast and world-famous wine journalist Neal Martin, where we were joined by head of Wines of South Africa UK, Jo Wehring, to reflect on the 300-plus wines that Neal had recently tasted with the help of WOSA and Handford Wines, for his annual Vinous Media South Africa Report.
Never one to give Neal an easy ride, I took along several bottles for lunch including a very impressive bottle of MR de Compostella 2008 that Neal famously scored 96/100, forevermore cementing this iconic wine's place in the annals of South African wine history. This pristine bottle recently bought back from a private client was served blind and not decanted. While the wine revealed itself somewhat reluctantly over the first hour or so, I decided not to do any grand reveal until later after lunch once the wine had really started to open up and fan its peacock tail of complexity. Quite satisfyingly, just this week Neal Martin featured the MR de Compostella 2008 in his Vinous Cellar Selection, scoring the wine a matching 96/100 some 10 years after he first rated the wine. Quite interestingly, Neal ended his write-up of this stellar wine stating… "if you cannot find what you're looking for in the forthcoming En-primeur releases, this alternative will give you just as much pleasure." Endorsements like this are worth their weight in gold and simply cannot be bought.
Finally, with the British and Irish Lions team announcement looming large for Brits and South Africans alike, I was kindly invited to lunch by my good friend and South African / English cricketing legend Allan Lamb, where we were joined by the great ex-England rugby international and Chairman of the British and Irish Lions Rugby for the RFU, Rugby World Cup 2003 winner Jason Leonard OBE. True to form, I took this opportunity to show Jason and the fellow guests that South Africa's best wines are not to be underestimated, just like the current rugby world champion Bokke. Accordingly, not wanting to let the team down, I took along a Kanonkop 1994 Paul Sauer (recently rated 95/100 by Neal Martin) as well as a Kanonkop Cabernet Sauvignon 1994, which were both served blind with our main course on the table of five. Now I am fully aware of the healthy rivalry between these two wines which must surely come close to that of the British and Irish Lions and the Springboks! Poured together after an hours decant, I myself did not know the order the sommelier was pouring the two wines. The first was spicy, pitch black, opaque even, and full of iodine, graphite, cedar spice, violets and salty cassis with a pronounced oyster shell maritime note. The second wine was more harmonious, genteel, broader, and dare I say, more exotic with overt notes of red and black fruits, creamy cedary oak spice, hints of graphite and cherry tobacco, and a fabulously linear, cool, sleek stony finish. Two very, very impressive wines indeed.
As I was tasting the wines double-blind, I went around the table to gauge the preferences of the guests, asking specifically about the perception of quality, whether the wines were Old World or New World and which wine individuals preferred. By the time we established that both wines were indeed from the same vintage and one was a single variety and the other a blend, it did not take much to logically move away from Bordeaux despite many initially pointing their finger firmly in that direction. The clues started to come thick and fast… same producer, same vintage, one a blend, one a mono-varietal, both from South Africa. With the table spilt on 2 and 2 for which wine was the Cabernet Sauvignon and which was the blend, it fell on me to cast the deciding vote, which of course I called correctly, having drunk a bottle of the Paul Sauer only one week prior at another wine trade luncheon at the wonderful High Timber restaurant of Neleen Strauss. Wine one the Cab (94 points on the day) and wine two the blend (95)…
Needless to say, both occasions were greatly enjoyed by all and the winners on the day were the fabulous South African wines that we were so privileged to enjoy together. Lockdown really has been a real killjoy in the UK especially for those of us who thrive on sharing fine food and fine wine on a regular basis. Drinking such iconic South African wines with varying degrees of bottle age really goes one extra step further in placing these incredible bargains on an ever-higher pedestal of collectability both here in the UK as well as in South Africa.
Greg Sherwood was born in Pretoria, South Africa, and as the son of a career diplomat, spent his first 21 years travelling the globe with his parents. With a Business Management and Marketing degree from Webster University, St. Louis, Missouri, USA, Sherwood began his working career as a commodity trader. In 2000, he decided to make more of a long-held interest in wine taking a position at Handford Wines in South Kensington, London and is today Senior Wine Buyer. He became a Master of Wine in 2007.
Help us out. If you'd like to show a little love for independent media, we'd greatly appreciate it. To make a financial contribution, click here. Invoice available upon request – contact info@winemag.co.za
Like our content?
Show your support.
Subscribe