Greg Sherwood MW: Know Your Market, Know Your Consumer…
7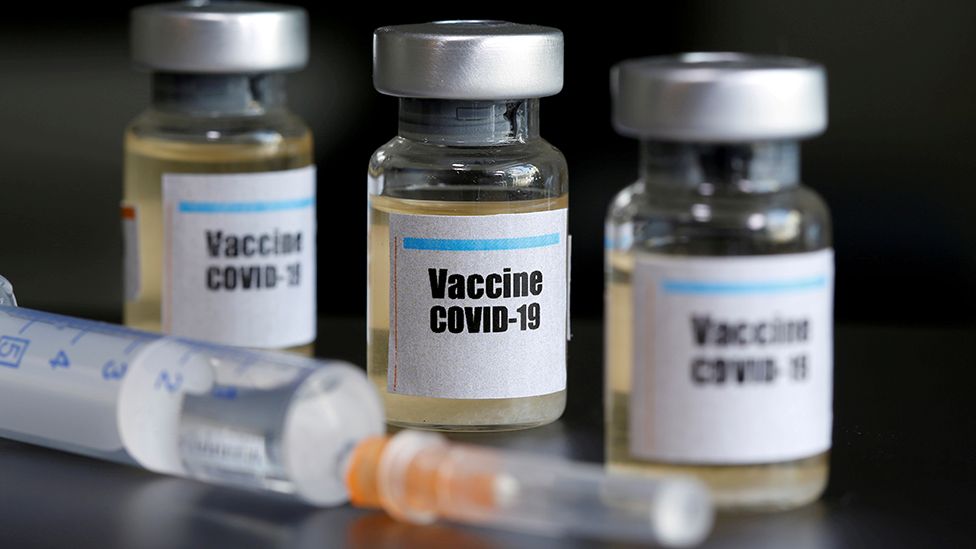 There is a famous saying that does the rounds: "Know your market and know your consumer." Funnily enough, in these dark and depressing pandemic days, it seems to be the various national governments that are leading in this game. After all, the only thing more important than the national populace thinking that the government actually knows what they are doing is the reciprocal act of widespread compliance by the general populace to laws and instructions set out by the said national government. Now the UK and South Africa might be separated by more than 8 500 kilometres, but both countries appear to consist of incredibly compliant and pliable populations that believe and subscribe to almost every act and deed their governments demand even if they sometimes think that some of these laws or instructions are partially or wholeheartedly incompetent or misconstrued.
While the UK has certainly not had to endure the pressures of a national booze lockout or general alcohol ban, all statistics and polls carried out in the past few months point to a 70% majority of the population that, when asked, incredibly believes that the draconian lockdown laws put in place have been both merited, and in many cases, should have been made even stricter! Ironically, the South African nation who's majority fought so hard for so long to reclaim their political voices and civil liberties, seem to have rolled over so meekly and mildly to the endless corruption, tender fraud, misappropriation of pandemic rescue funds and the prospect of political power-grabbing and damaging economic lockdowns. The actual degree of national compliance has in fact been rather startling. All questioning and holding politicians to account seems to have disappeared right out the window.
What I personally observe and are increasingly worried about is that the longer the South African lockdown environment persists and prohibitionist and anti-alcohol lobby ideas and agendas are given further oxygen to replicate, the more national politicians and regional leaders are given time to falsely assume that perhaps, just perhaps, a more permanent form of prohibitionist dogma infiltrating day-to-day life might actually begin to appear more desirable and manageable and that a starkly sober population might also make for a more docile, compliant electorate. No one can really tell with any certainty if the current mismanagement of the pandemic by so many national governments internationally might lead to massive political change and upheaval in four to five years' time. One thing that does seem certain, is that some kind of mood change is definitely afoot and coming down the tracks at break-neck speed. We just don't know how far away this political behemoth locomotive is from its present-day, stationary impediment that is the youthful, aspirational population of South Africa.
Inevitably, upheaval brings change, and for better or worse, private businesses have always proven to be the most resilient and innovative when faced with major challenges compared to imploding, inward-looking governments and their incompetent, if well-meaning, bureaucratic structures. South Africa's wine producers now have no other choice but to identify and look to international export opportunities and sectors that may be best suited to partnering with their businesses in a sustainable export relationship. Let's never forget that most countries around the world do not produce their own wine and so almost every country out there, including and especially some of the large wine-producing nations like the USA, Australia and France, are all potentially a new market for some of South Africa's wineries.
Whether it's just for the short or medium term, it seems everyone agrees that the broader South African wine industry is in for a tough few years ahead. International tourism and the direct wine consumption attributable to this group of consumers is not going to return for at least two to three years in any meaningful way. Covid-19 testing, travel bans, mandatory quarantining, vaccine passports and the knock-on effect of the pandemic to global travel and aviation will hit the South African economy harder than almost any other country in Sub-Saharan Africa. Nevertheless, Brexit in the UK has also created a supremely unique set of circumstances and opportunities for South African wine producers to increase their presence and influence in what is already their biggest export market in the world. If the Beer, Wine & Spirit (BWS) categories continue to grow at anything like the +25% increases seen in 2020, investing time, effort and some of one's meagre marketing budget resources towards increased sales in the UK market would seem money well spent for the long term.
But what if you are a producer that has never before relied on exporting your wine due to sufficient local homegrown demand that has now dried up? Well, there are many ways and means to unlocking and opening new markets and creating new export horizons. Don't be scared to look at what others have done before you and do study carefully what those who have been successful in exporting have done. Using organisations like Wesgro, WOSA and their international networks can often prove very rewarding together with utilising their international relationships and the global partners of local wine route associations, individual grape variety associations or related marketing groupings. Needless to say, from my own personal point of view and experience, utilising social media and the surrounding wine trade press and genuine influencers that feed at this popular watering hole can prove very effective if orchestrated intelligently. Most producers would be astounded to see the potential business leads that can be accumulated by courting the appropriate members of the wine trade and media and the correct targeting of new release samples. It can be a costly exercise, but then again, so is a week long trip to the UK and Europe in the name of marketing once all direct and indirect costs are taken into account. Both are tax deductible.
Building new relationships seems to be the wisest and most productive path forward. If estimations of how long this pandemic's stench is going to hang over the viability of wineries has been overstated, then we can all be thankful and celebrate the accelerated return to some kind of normality in due course. But for all the positivity out there, be warned that national governments are neck deep in this pandemic quagmire and the actions they have taken at great expense to future generations. Their willingness to reopen their economies and their land and air borders over the coming year(s) might prove a lot more complicated than anyone could ever have imagined if the obsession with Covid-19 variants persists. One thing that is a certainty, is that UK consumers will continue to drink and enjoy ever growing amounts of quality South African wine. This growing and endearing love affair is at least one silver lining for South African producers within this dreadful pandemic.
Greg Sherwood was born in Pretoria, South Africa, and as the son of a career diplomat, spent his first 21 years travelling the globe with his parents. With a Business Management and Marketing degree from Webster University, St. Louis, Missouri, USA, Sherwood began his working career as a commodity trader. In 2000, he decided to make more of a long-held interest in wine taking a position at Handford Wines in South Kensington, London and is today Senior Wine Buyer. He became a Master of Wine in 2007.
Attention: Articles like this take time and effort to create. We need your support to make our work possible. To make a financial contribution, click here. Invoice available upon request – contact info@winemag.co.za
Like our content?
Show your support.
Subscribe