Greg Sherwood MW: Reflections on SA's showing at the Decanter World Wine Awards 2021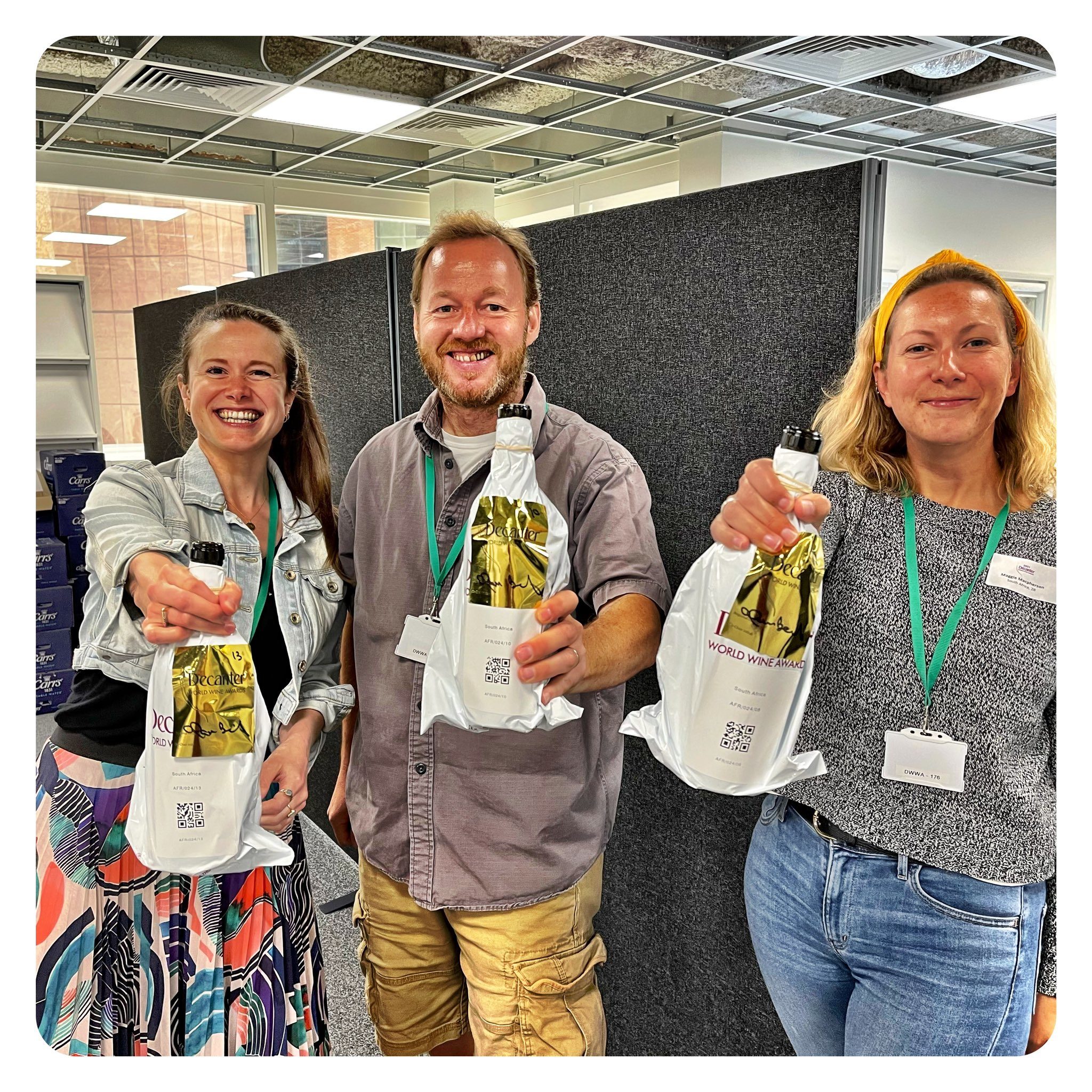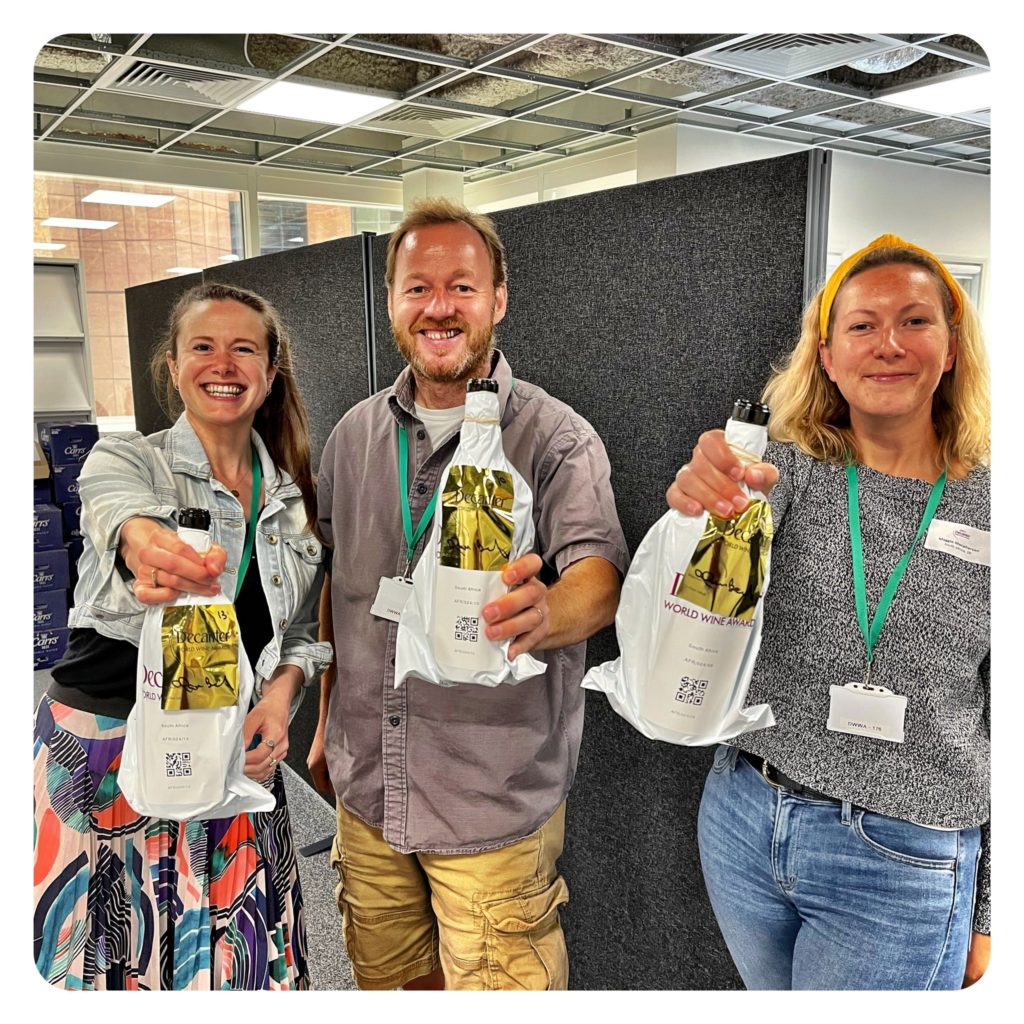 The past fortnight has been a busy time for top wine trade professionals in London as the Decanter World Wine Awards (DWWA) sees most UK-based wine professionals seconded for duty to join the rigorous judging panels that assess thousands of wines from all over the world.
In a normal year, hundreds of Master Sommeliers, Masters of Wine, members of the wine trade, journalists and critics would fly into London to join their British colleagues tasting some incredible wines over an intensive but thoroughly enjoyable, fully emersed week.
However, with closed borders and Cov-id-19 travel restrictions reaping havoc globally, the London-based wine trade "leaders" have become somewhat of a scarce commodity as competing organisers from the International Wine Challenge (IWC), International Wine and Spirits Challenge (IWSC) and the Decanter World Wine Awards vie for the top judging talent based locally in the UK to join their teams. Once you commit to one or another organisation as a Panel or Regional Chair, you are contractually no longer allowed to offer your services to any of the other competitor competitions even as a basic panel judge.
With the help of slimmed-down judging panels and slightly longer tasting windows, 2020 first saw the new procedures put into practice to deliver another successful set of DWWA competition results. I can still remember the very first time I judged at the DWWAs… when I had just enrolled for my Master of Wine studies probably in the early 2000s. I was asked to list my "regions of experience" and fearing being dumped into a corner to taste South African wines all week, I registered my specialities as the same categories I was buying for my day job, namely South Africa, Bordeaux, California and Italy. I can hear the readers' cringes and groans already! But I should explain that South Africa was still an "up and coming" wine country and while the submissions were extensive and the quality of the wines admirable, it did seem fairly hard work tasting South African wine all day for over 4 or 5 days when there were exciting categories beckoning such as Bordeaux or California.
The experiences of my early years judging at the DWWA taught me that jumping around various country panels was incredibly hard work, mentally and sensorily very draining and also lacked the accumulative camaraderie of a panel that grows to know each other and increasingly shares more and more risque banter as the week of judging progresses.
Nevertheless, those early days saw me tasting side by side with some illustrious wine trade figures such as Andrew Jefford and Steven Spurrier, people whose influence and hard work has helped shape the modern wine trade that we now all know and love. Needless to say, in the following years when I returned to judging at the DWWAs, I was very happy to dedicate my talents solely to judging South African wines. It was an area of comfort and knowledge easily navigated and I was able to contribute more than your average panel taster. Those were of course lofty days as the South African panel was lead by none other than the famous John Avery MW, another legend of the wine trade and of course a gentleman who worked tirelessly to help put South Africa's finest wines on the global map through family wine merchant Avery's of Bristol. It was a true privilege and honour to judge alongside someone as experienced as John.
As the years have passed, I have had the annual opportunity to judge an increasingly exciting and dynamic array of South African wines alongside some illustrious subsequent Panel Chairs such as Lynne Sherriff CWM MW and also more latterly, the highly talented and much loved, Fiona McDonald, the ex-editor of Wine Magazine South Africa who served a valiant eight years in the top job. I've always struggled to commit to the time required to act as a Panel Chair and so have normally settled for judging only three or four days every year as a normal judge. But in these Covid-19 times, and with a South African specialist called for, last year I finally answered the call from Decanter and with a slightly more flexible judging schedule presented, agreed to assume the "Acting-Panel Chair" title for South Africa, which of course I regarded as a great honour.
Nowadays, unlike the early years of the noughties, the South African category not only sees one of the largest submissions of all countries involved in the DWWAs but has also over the past five to eight years seen some of the most accolades awarded, whether Bronze, Silver or Gold medals. The comparison between the quality of the wines submitted now and those of 2003 bear no resemblance whatsoever. The quality of wines tasted over the past two or three years have reached heights I could never have imagined 10 or 15 years ago.
As Acting-Panel Chair, it is one's job to help guide and collate the overall scores over 8 to 10 days of judging but also facilitate the process by which fellow panel judges can accurately assess and critique the wines presented so as to reach the most accurate and agreeable results. I can honestly say, after reflecting on the tastings of the past two years, I must have one of the easiest jobs amongst all of the Decanter Country Panel Chairs. The quality of wines across the board has never been higher and the 2021 submissions have been an absolute pleasure to judge. Tasting alongside top judging talents such as Waitrose's leading South African wine buyer Victoria Mason and seasoned South African visitor and top wine journalist Peter Ranscombe have made the judging process seamless and decisive with an incredibly homogenous, tight range of scoring recorded flight after flight. This of course I ascribe to not only the talented judges I have had at my disposal but also the consistent quality of both red and white wines from across the style spectrum, from entry-level sub-£9.99 retail right up to the super-premium boutique icons at £50+.
After a long day of tasting, tradition has it that the judges congregate for a cleansing ale in either the Decanter lounge or outside in the beer garden to discuss and compare notes. While many judges emerge looking drawn and fatigued, the South African panel judges always emerge invigorated and with a positive spring in their step, riding the high of knowing that some incredible wines have been submitted and that the best of the best have been identified and rewarded. The South African category has never been stronger and the quality has never been higher. Raise a glass to our hard-working Cape vignerons in these tough times and be proud of their efforts. I certainly know I am.
Greg Sherwood was born in Pretoria, South Africa, and as the son of a career diplomat, spent his first 21 years travelling the globe with his parents. With a Business Management and Marketing degree from Webster University, St. Louis, Missouri, USA, Sherwood began his working career as a commodity trader. In 2000, he decided to make more of a long-held interest in wine taking a position at Handford Wines in South Kensington, London and is today Senior Wine Buyer. He became a Master of Wine in 2007.
Help us out. If you'd like to show a little love for independent media, we'd greatly appreciate it. To make a financial contribution, click here. Invoice available upon request – contact info@winemag.co.za
Like our content?
Show your support.
Subscribe