Greg Sherwood MW: The latest CWG Auction suggests SA fine wine has finally reached tipping point
2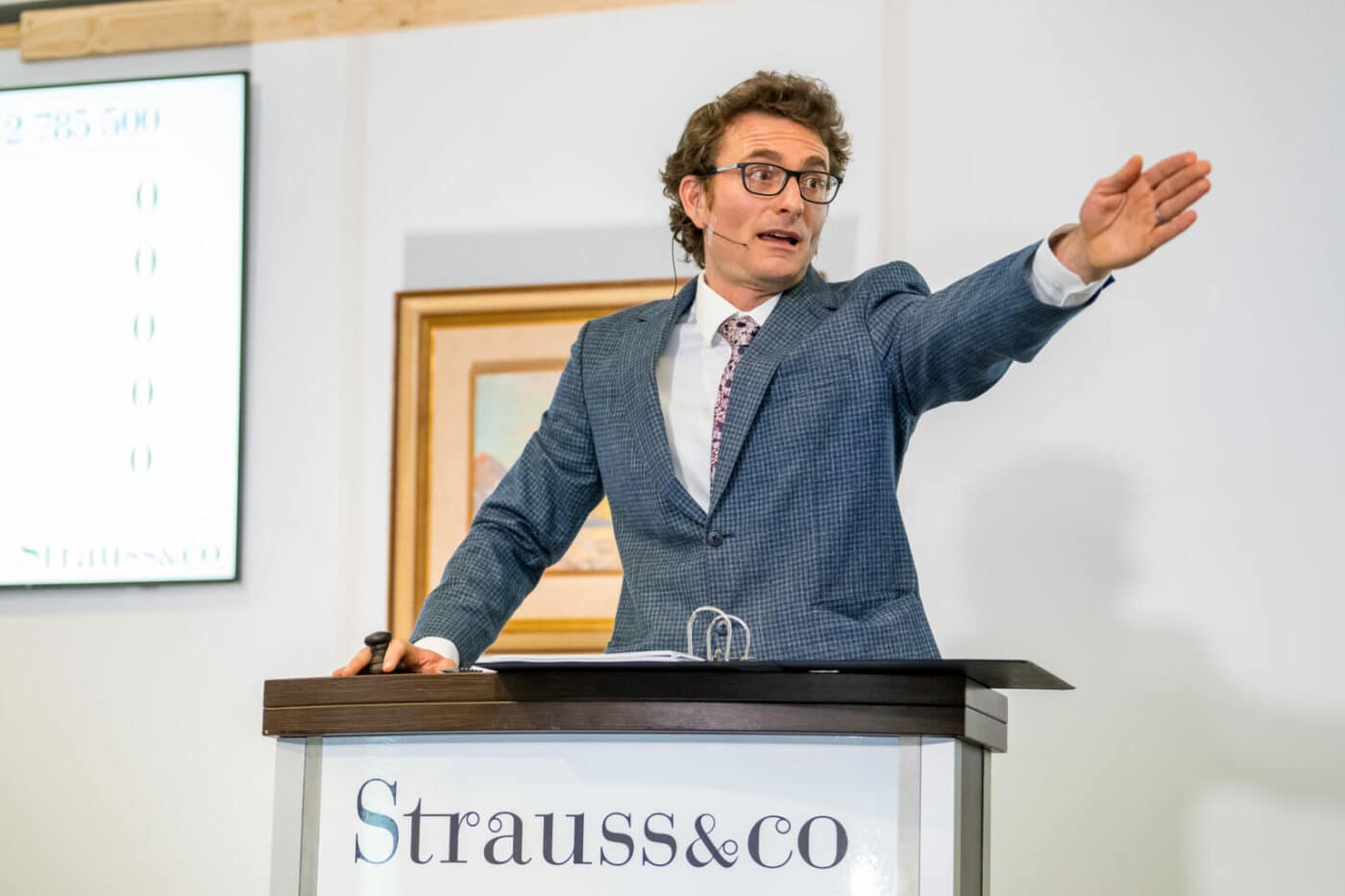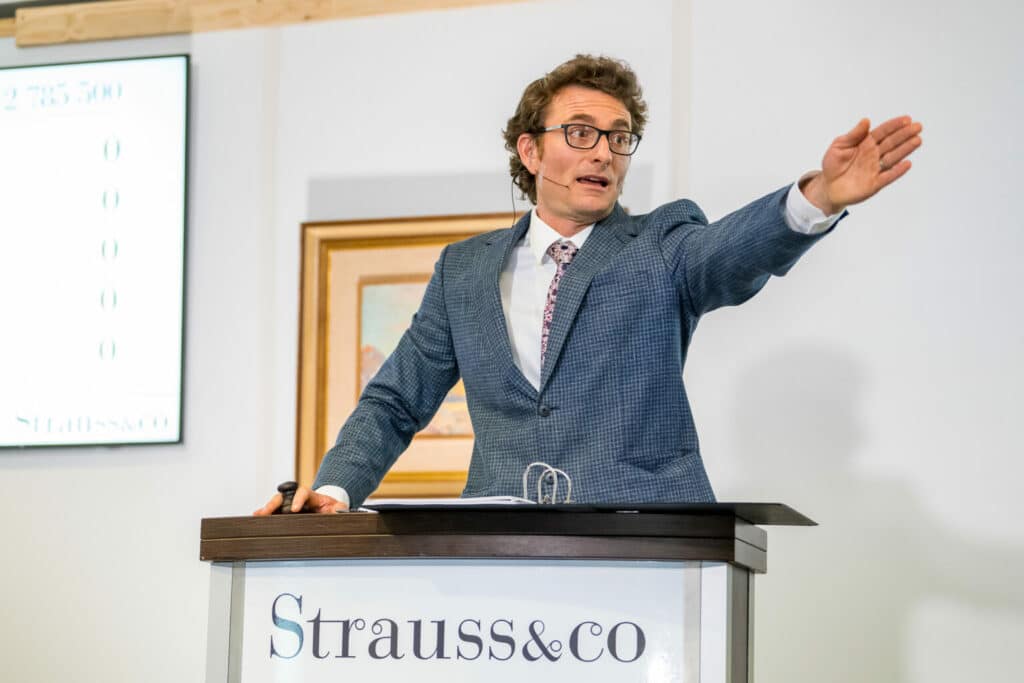 Anyone involved in the UK fine wine trade can easily be excused for taking their eye off the proverbial ball in the past few weeks or months while they generally focused on selling and promoting the avalanche of new release premium South African fine wines around the backdrop of an incredibly stressful rugby world cup group that has seen the Springbok rugby team sweat their way into another closely contested quarter final placement in France.
Here in London, in a matter of weeks, we have seen some incredibly highbrow releases from iconic South African winemakers including the likes of Eben Sadie, Lukas van Loggerenberg, Le Riche, Jasper Wickens, Kanonkop, André van Rensburg, Brookdale, Ian Naudé, Sam Lambson, Taaibosch and Sakkie Mouton, among others, with a tantalising tranche of Chris Alheit's epic new white releases being highly anticipated (and salivated over) by the broader market place, set for release from UK importer Richard Kelley MW at merchant Dreyfus Ashby in October.  
However, in this past week, another very grand fine wine event took place, this time not in Europe but in the beautiful Cape, in the form of the 39th Nedbank Cape Winemakers Guild auction tasting conducted by Strauss & Co. Never a tasting particularly focused on the pure trade due to its high primary prices, it has traditionally seen individual retail buyers and local South African wholesale buyers dominate the marketplace alongside a few key international buyers. But in 2023, the tide certainly seeming to turn when we saw an incredibly buoyant purchase proposition from a plethora of iconic UK wine merchants including Bordeaux Index and Justerini & Brooks. While much of my intelligence is anecdotal at this stage, word on the street is that Bordeaux Index, most probably under the strategic command of long-time South African proponent Victoria Mason, launched a "SA fund" for private clients, who were all invited to contribute a minimum of £1K into a buying fund. As I understand things, over £50K was raised to add ammunition to a CWG auction ambush fund of circa R1.2 million rand (see update here).
I personally have no idea what was purchased by whom, but according to Winemag.co.za sources, around 58% of sales this year went to South African bidders, with the balance of the wines going to overseas bidders, including 24% of wines going to the UK, 3% to Denmark and 2% to the Netherlands – see here. Ok, all well and good you may say. But the kicker is the prices reached for a startling array of wines. For the first time in almost a decade, I missed the superb UK press and trade snapshot tasting hosted at London's preeminent South African fine wine and food mecca run by Gary Jordan and Neleen Strauss, High Timber. I was otherwise occupied in Bordeaux ahead of the Springboks versus Romania rugby match. (Yes, you picked the rugby world cup theme in this article!)
While back in London, the news of auction prices over the first auction day from the organisers certainly resonated with a lot of wide eyes and dropped jaws trying to comprehend the case prices for certain auction lots. Everyone expected wine auction lots from Kanonkop and Mullineux to go for big money as per usual, but it was a little more eyebrow raising when Sauvignon Blancs started selling for R2 500 a bottle. Not wanting to rain on anyone's parade but paying £108 for a Sauvignon Blanc from the Cape, when you can buy an epic, mind-bending Loire Cotat Les Monts Damnes 2021 for £99 pounds a bottle seems to put the hysteria of the CWG auction into perspective somewhat.
But if there is a willing seller and a willing buyer, I am certainly supportive enough to celebrate the results of this incredible auction without chastising prices and the general bidding frenzy. On the contrary, I look forward to drinking some of these epic wines at local restaurants in London from private client cellars, or if in doubt, from Neleen Strauss's impressive selection in her High Timber cellar on the banks of the Thames. Now the Boks just need to bring the trophy home from the rugby world cup for a fourth time to silence the doubters. I'll certainly be in the Stade de France at the quarter finals against hosts France! May the best fine wine nation win!
Not wanting to sound like a killjoy, a buoyant market for South African fine wine is definitely a very positive development in the long term. In my mind, we seem to be witnessing a turning point in the market for the top blue-chip South African wines offered on allocation. I have of course pointed out previously that wines like Eden Sadie, Savage, Alheit, Mouton and Naudé are often pre-sold or pre-allocated (or at least notionally) long before the wines and prices are released, making it incredibly difficult for newer afficionados to the category to get to grips with these profound, terroir-driven wines. In reality, punters have a better chance of drinking these wines in a top restaurant in Cape Town on holiday than buying them in the UK on release from a merchant.
For all the doom and gloom of restricted allocations, there does still seem to be a concerted effort from South African producers to mitigate and minimise price increases in the midst of a very sticky retail market… when in all honesty, they have no reason to do so considering their rising cost base, load shedding, dry goods constipation and general production inflation. Ultimately, we should celebrate the R14.7 million CWG Auction and hope that we will get to drink some of these incredible wines in the near future.
Greg Sherwood was born in Pretoria, South Africa, and as the son of a career diplomat, spent his first 21 years traveling the globe with his parents. With a Business Management and Marketing degree from Webster University, St. Louis, Missouri, USA, Sherwood began his working career as a commodity trader. In 2000, he decided to make more of a long-held interest in wine taking a position at Handford Wines in South Kensington, London, working his way up to the position of Senior Wine Buyer. Earlier this year, he moved across to South African specialist merchant Museum Wines to become the Fine Wine Director. He qualified as a Master of Wine in 2007.
Like our content?
Show your support.
Subscribe