Greg Sherwood MW: Wine industry transformation and historical context
2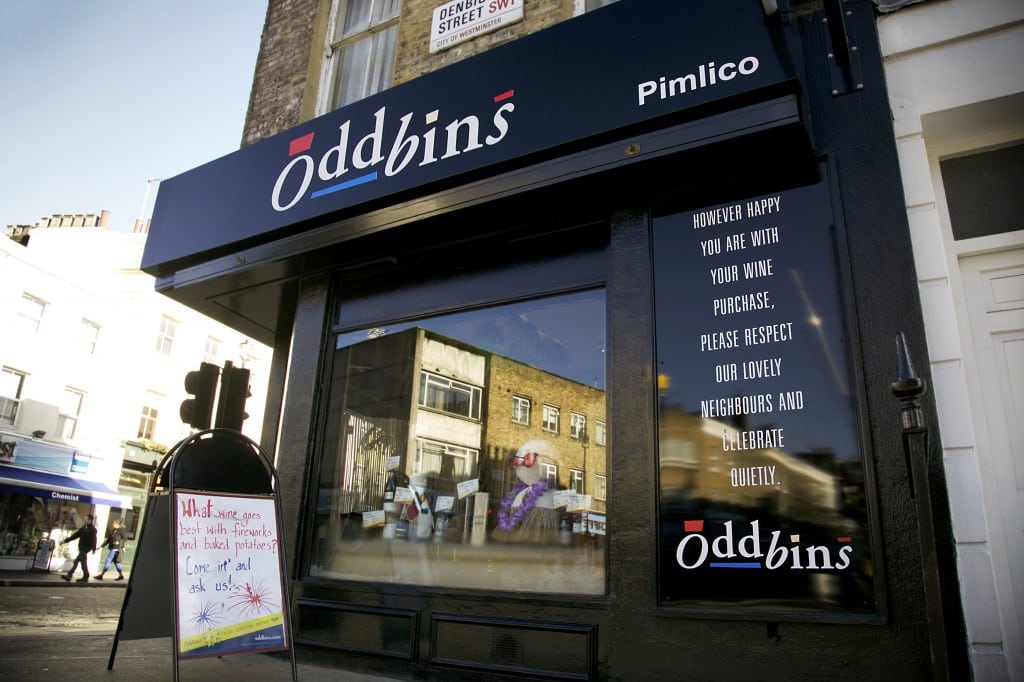 I suspect those of us in the international wine trade nearing our 50s or indeed already in our early to mid-50s will form the core of a specific group of wine consumers and wine commentators that can still clearly remember when you could walk into an average Unwins, Bottoms Up, Victoria Wines or indeed any one of a 300-strong chain of Oddbins on the high street in the UK and pick up one of a number of stellar wine bottles such as Penfold's Grange, J-L & J-P Jamet Côte Rotie, Henschke Hill of Grace, JF Coche-Dury Meursault, Thierry Allemande Cornas, a broad array of Grand Cru red Burgundies and of course all the fabled first-growth Bordeaux reds for not a lot of money. Indeed, it boggles the mind to think how cheap all these wines were despite their quality, history and prestige. I compare trying to envisage and comprehend these low wine prices to lying under the stars as a child and trying to comprehend the size of the solar system or the concept that the universe was supposedly endless! The mind simply could not compute. I certainly feel like that when considering wine prices, where they used to be and where they are today.
Quite simply, time changes everything. No one and nothing is exempt. Which is why I found my fellow Winemag.co.za columnist Tim James's article on South African wine names that appeared earlier this week extremely interesting. Should Paul Sauer be dropped and replaced with PS, should Abraham Perold be dropped in favour or something more benign?
Of course, South Africa is no novice when it comes to confronting its turbulent past and the whole concept of "cancel culture." Ever since the early 1990s, when mainstream history has come under the glaring magnifying glass of the politically correct spotlight and movements for change have been openly agitating for the downfall of anything and anyone that may cause offence to any other member of the greater population, we have been set on a path of either "cancel and remove" completely or else "relabelling and explaining the correct historical context" as we see it today. Certainly, a tricky task and debate that will divide as many as it unites.
Even in the UK, we currently see the holy institution that is the Institute of Masters of Wine undergoing a lengthy process of self-introspection, examining the elitist principles which lie at the very core of the institute while trying to establish if these principles may be or may appear to be exclusionist to certain races, cultures or genders. It certainly is very much all change since the early 1950s when the wine trade in the UK was considered to be the exclusive domain of primarily white, male, upper class, privately educated individuals. Well, to be honest it all seems a bit silly to even discuss the fact. Of course it was. In the 1950s women were hardly expected to even go out and work let alone engage in some crusty white-collar trade such as the wine industry or alcohol trade despite all the factory to field liberation that occurred out of necessity during World War Two. Is the wine trade still caught in this time warp? Of course it isn't. Certainly not in the UK or Europe. If there was ever any doubt, a mere glance at the number of women graduating the Master of Wine qualification every year would quickly dispel any theories of inequality at the institute.
I suppose the eternal concern that plagues many of these scenarios in broader society today is not whether change is needed or indeed wanted, but whether we should find it so completely acceptable to look at and judge every minute aspect of past history through a thoroughly modern lens and in the context of our current contemporary moral compasses and standards. In many ways, it is no different for wine prices. If you consider that even as recently as the late 1970s or early 1980s your average working man or woman did not drink wine other than the odd sherry with the vicar or the occasional bottle of bubbles to celebrate a birthday or an anniversary. I have talked about it before, about what a different world we all lived in and how fine wine consumption in the UK was primarily the pastime of the British landed gentry who had large country house cellars. The mainstream FMCG supermarket wine culture did not exist. So how helpful is it for us to look back on these historical times in astonishment or even anger? Looking back on many archaic historical times is almost akin to looking back at the mainstream wine market of the 1960s or 1970s and exclaiming that it was racist, classist, exclusionist and inaccessible to the working man only because we are judging it through our increasingly woke 21st century lenses and not in the correct historical context of the time.
The wine industry, wine consumption and the entire social occasion of drinking fine wine has changed and evolved. Like most situations through recent history, we are surely in a much better place now than we were once… or are we? While mainstream culture may seem to be moving towards an ever more equitable, liberal and inclusive standing, global fine wine (including from South Africa) has undoubtedly done the opposite and moved towards a much more exclusive, limited-access zone for a very small number of elite consumers. Super-premium pricing is merely the most blunt and obvious aspect of this phenomenon, with selective distribution and exclusive mailing lists much more of an obvious and real form of separation and exclusivity. In many ways, and certainly very interestingly for history lovers like myself, fine wine does seem to be moving full circle again and returning primarily to the exclusive domain of the rich, connected and privileged. Perhaps this is from whence it was born and this is where it still finds its natural home to which it wishes to return?
Greg Sherwood was born in Pretoria, South Africa, and as the son of a career diplomat, spent his first 21 years travelling the globe with his parents. With a Business Management and Marketing degree from Webster University, St. Louis, Missouri, USA, Sherwood began his working career as a commodity trader. In 2000, he decided to make more of a long-held interest in wine taking a position at Handford Wines in South Kensington, London and is today Senior Wine Buyer. He became a Master of Wine in 2007.
Help us out. If you'd like to show a little love for independent media, we'd greatly appreciate it. To make a financial contribution, click here. Invoice available upon request – contact info@winemag.co.za
Like our content?
Show your support.
Subscribe