Marthèlize Tredoux: Blegging – The rise of online advertorial
2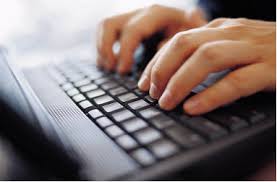 Blogging. Practically unheard of 20 years ago. Now every Tom, Dick and Jane has their own blog. The masses have taken to populating the internet with their every thought, on every imaginable (and unimaginable) topic, from "dear diary" blogs to business, science and – arguably most widely read – lifestyle.
Lifestyle blogging in particular has erupted, covering a slew of topics under one catch-all label. Wine is one such topic, along with food, fashion, art and so on. Unsurprisingly, the value of this type of blogging has not escaped people of the PR and Marketing persuasion. And this is where I find things get a little hairy.
Enter the term "advertorial": advertising material presented under the guise of editorial material; a public promotion of some product or service. There is a trend sweeping across lifestyle blogs, rendering their content almost exclusively advertorial. Paid-for (though not always in cash) and targeted advertising, masquerading as honest opinion. And there's something about it that's been getting on my wick.
Some blog for the love of their topic of choice. Others have less noble motives. You might call them "bleggers": begging bloggers, shamelessly flogging their linguistic wares for no other reason than to get free stuff. They will write, tweet and promote shamelessly to remain in the good graces of the PR powers that be. Nobody likes them, nobody respects them. My beef lies with a group somewhere in the middle: people who start out with all the virtue and nobility of the former but who become more and more influenced by the freebies and end up doing tricks for treats.
From my perspective, the problem is that being showered with freebies can alter objectivity. For most, it's very difficult to write critically about something they were given for free. Don't look a gift-horse in the mouth and all that. But blogs that overflow with endless glowing reviews eventually lose their credibility. I understand many actively choose not to write about something instead of writing negatively, e.g. if the product wasn't all that swish or the event not all that interesting. I practice that myself (see disclaimer below). I also understand that nobody will be enticed to read an endless stream of complaints, nagging or negativity by people who are impossible to please and spew nothing but vitriol when the red carpet is not rolled out for them. But somewhere there is a space where you can be sent promotional things, choose which to write about, give your honest opinion and not get scrapped from the media list if said opinion isn't all sugar and spice.
Anyone who has a lifestyle blog should ask themselves at least one key question: "Why do I blog?". Blogs sometimes unknowingly suffer an identity crisis. They want to be informative but maintain broad appeal (i.e. they want to be nice). They want to do reviews but at the same time steer clear from dishing out any criticism at all. I just don't believe you can have your bread buttered on both sides.
If your content is advertorial, then so be it. It's a thing. There's nothing wrong with that. But make it clear and don't parade it as anything else but paid-for advertising rather than independent review. To review means to assess something critically. If that's what you want to call it, you should have the guts to be honest even when criticism comes mixed in with praise. Build your knowledge, expand your experiences and speak your mind. Credibility will take you much further than superficial fluff and obsequious bootlicking.
Disclaimer: I receive freebies too. I'd like to think I'm not blasé about them – I get a kick out of a nicely wrapped gift bag, even if it's standard PR practice. When I do choose to write about a media event or product drop, it's because I found it interesting or exceptional. I always look for a unique angle, preferably one not presented to me by the PR agency. That's what media releases are for.
Marthèlize Tredoux is the co-owner and editor at Incogvino. By day, she helps SA wineries sell their wine in the USA. She won a wine writing award once.
Like our content?
Show your support.
Subscribe