Marthélize Tredoux: Reflections on the London Wine Fair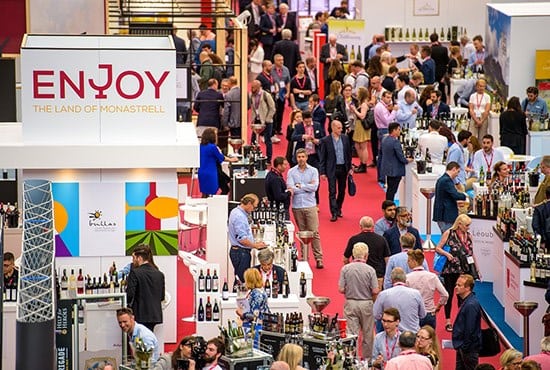 Just about a month ago, I hopped on a plane to the UK for some rest, relaxation, exploration and also to pop in at the London Wine Fair (LWF) to see what it's all about. Having never been to a trade fair before, I wasn't quite sure what to expect – and I'm still not quite sure I know what to make of it after that fact, but I'll have a go at reporting back.
Speaking to various attendees (including the lovely people from WOSA UK), I distinctly got the feeling that there was an attempt on the part of the organizers to rejuvenate and refresh. The consensus of opinion seems to be that the LWF had previously had a rough couple of years, getting smaller and smaller, taking up less space due to fewer exhibitors participating year after year.
This seems to be partly due to importers and distributors more regularly investing in their own annual country-orientated tastings – large, organized events where winemakers are flown in, dinners are held and a lot of business (and wine consumption) takes place.
The other factor leading to this decline in overall size seems to be the importance of the juggernaut ProWein Trade Fair held in Germany annually. Speaking to anyone in the wine industry, ProWein is talked about as an immensely important three days of intense wine business, endless meetings (and then a lot of wine and beer drinking once the doors close).
For 2018, the LWF was spearheaded by a new face – Hannah Tovey – and they were out to make some changes – and some waves. Taking place at the Kensington Olympia, the LWF had downsized to a single exhibition hall, with most of the exhibitors on the main exhibition floor, a number of briefing/seminar areas dotted around the edges and the upstairs reserved for Esoterica (small-scale, quality importers) and Wines Unearthed (the spot for producers who are looking for UK representation).
The focus seemed to shift from being straight trade show to a "value-added" offering, with themed masterclasses, Drinks Britannia (showing off what Britain has to offer in terms of wine and spirits), the WSET-led education zone and a number of talks centered around the Innovation Zone and Industry Briefings.
Looking at the numbers, this new approach seems to have had a positive impact. Visitor numbers are reported to be up by 17% compared to 2017's show, with 14 250 people attending the LWF over the three day spread. The response from exhibitors and attendees alike has apparently been overwhelmingly positive, with planning for the 2019 show having already started.
My experience of the show was overall positive – having not attended previous iterations of the LWF, I had nothing to compare it to and found myself strolling around with a sense of curiosity but also trying to figure out where South Africa fits into this hubbub. Organization was efficient, and navigating around the show was pretty simple.
I attended quite a number of the Innovation Show talks that were held in a corner of the main trade floor. Despite being in an open corner, these talks proved popular with visitors. Covering topics around marketing, the psychology of selling, the use of data in the wine business, social media and wine business models there was something for everyone. Some talks were more engaging than others but that was purely due to the make-up of the panel (some sessions were incredibly interactive while others were a bit more formulaic, but still providing good content).
And how did South Africa feature at the fair? Well, we were there. WOSA UK had a stand and showcased a few producers, some of the importers covered their producer partners in a collaborative way and Oldenburg Vineyards held a spot at the Connoisseurs Stand. I am leaning towards feeling like we were underrepresented, though the ins and outs of the purpose and value of trade fairs aren't something I've had to deal with professionally so perhaps my opinion is way off here.
The UK is for the most part an already established market, and of course the cost of attending events like the LWF are always weighed up against the value thereof – if we don't need to be there, then why should we bother?
In short, I would have loved a larger South African presence at the show, for no other reason than to see an execution of the still-elusive "Brand SA first" idea. But perhaps that's an idealistic thought that just doesn't warrant the cost that a coordinated effort would require. And some of the attendees and exhibitors were quietly skeptical about the longevity of the new and improved LWF. So maybe this isn't where our focus should be – especially not in years where we have our own Cape Wine coming up. Yet I couldn't help walking away, wishing we had the presence of the massively represented regions like Spain, France and even Argentina.
Maybe next year?
Marthélize Tredoux is direct sales manager at Oldenburg Vineyards in Stellenbosch and is generally nuts about wine. She won the Veritas Young Wine Writers Competition in 2013 and likes to proffer the occasional opinion.
Like our content?
Show your support.
Subscribe