Marthélize Tredoux: Is rosé really worth taking seriously?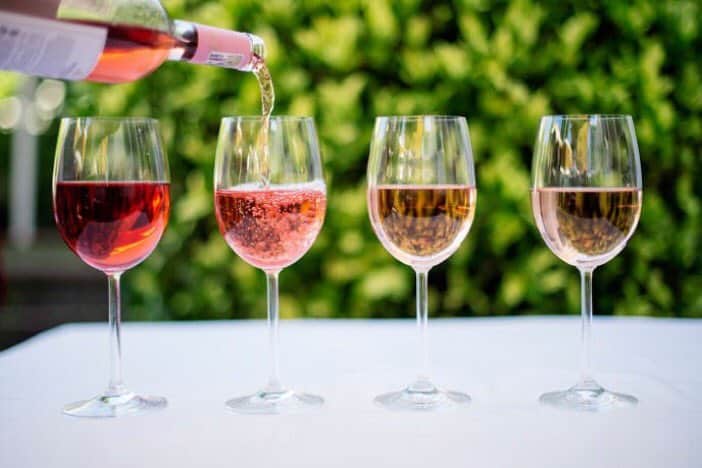 I have previously written about my loathing-turned-loving relationship with rosé wines. And for the past few years I have genuinely loved drinking pink. I prefer to think that the rekindling of my relationship with rosé began before the popular resurgence, but honestly I'm not sure. Perhaps I was influenced by the deluge of promoted pinks in recent years. I don't really know. It doesn't matter though; when I see a bottle of blush, I am immediately attracted to it and that's all I need to know.
Is rosé a wine style that we should be taking seriously though?
Yes. Yes, I think it is. "Serious" is a relative term, of course – so within the context of this deliberation, let's assume I am referring to wines worth considering beyond the ambit of drinking while next to the swimming pool.
Why belabour the merits (or lack of) of pink wine? Because some people aren't sold that it's more than a fad. Some are not convinced that there are those among us which have sincere affection for pink and aren't just riding the latest trend.
So, how serious should we be about pink wine? (Disclaimer: I was warned against using the 'gateway' argument, so I won't but I will just point out that there are more of us out here that cut our wine-quaffing teeth on Four Cousins Rosé (magnums) than would probably be willing to admit…).
Taking rosé seriously may already start in the vineyard. Not all young vineyards are capable of producing palatable reds early on, so many winemakers have to wait a number of years for the vineyards to mature enough before they start to see the quality reds they're aiming for. If given a choice, it surely makes more sense to craft an impressive rosé from younger vines rather than churn out a barely drinkable red? And I don't mean cheerful cotton-candy pinks either. If you have the patience to wait for new plantings to reach their potential, you can surely take the time to craft a knockout rosé? Bonus: the winery has the chance to profit from a few years of quality pink rather than suffer through vintages of mediocre red.
Some may disagree with my next point, but I find rosé to be right up there with bubbly as a breathtakingly versatile food wine in summer. In winter, I admit, consumption of pink is limited – it's unlikely to find a blush with enough body to stand up to a Sunday roast – but in summer, I'm hard pressed to find a fresh, seasonal meal that wouldn't be made all that more delicious by a drop of pink. Bubblies (Champagne, prosecco, cava and MCC) are great food wines because they run the gamut from bone dry to semi-sweet while still packing elegant notes of fruit, yeastiness and honey tones. Rosé also has a significant range in terms of dryness and flinty minerality, all the way through to semi-sweet and soft red fruits.
Oh and let's not forget the bang-for-your-buck advantage of being deliciously priced. Even the most complex, delicate and "grown up" pinks are budget friendly compared to similarly impressive white wines.
So yes. Rosé is worth taking seriously. But you have to be willing to put in the work to find the ones that are. Pink wine is still all too regularly a cop-out – easy to make in large, quaffable and profitable quantities. Too easy to make utterly forgettable. When it's done right though, you will be hard pressed to dismiss the appeal of drinking pink again.
Marthélize Tredoux is the co-owner and editor at Incogvino. By day, she helps SA wineries sell their wine in the USA. She won the Veritas Young Wine Writers Competition in 2013.
Like our content?
Show your support.
Subscribe