Marthélize Tredoux: Is the SA wine industry too segmented?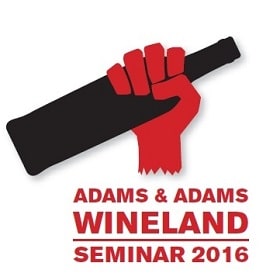 We came. We listened. But where does that leave us in terms of innovation? That's the question I have been asking myself after the WineLands "Igniting Innovation" seminar last week. Before we get into that, a quick overview of the day's speakers and discussions, to create some context.
Both key-note speakers were superb. Dr. Morné Mostert (Stellenbosch University Institute for Futures Research) drew us in with an engaging talk focusing on how we think about the future and the importance of imagination (because without an imagination of where you want to go, everything you do now is entirely irrelevant).
As a professional speaker, Douglas Kruger has a distinct 'motivational' style, delivering a key message around positioning yourself as an expert. One line specifically stuck with me – amateurs have jobs, experts have a cause. In that respect, I must conclude the wine industry has way too many amateurs.
The wine production panel addressed the question of how we can innovate a drink that has been around for thousands of years, and discussed improvements in wine making (including efficiency and profitability), the need for better leadership, improvement in grape production (from a viticultural perspective) and the differences in innovative thinking with regards to bulk vs premium wines.
Later in the proceedings, a panel of marketing experts had a crack at delving into the current state of wine trade and where we should be heading – with mixed results. Jean Sloane from Ocean Basket addressed us from the restaurant chain's perspective and I found her comments confusing overall. She spoke quite a lot about Appletizer (where she previously worked) and the improvement in sales they experience by changing the packaging from glass to PET bottles, where after she admitted that's probably not a viable option for the wine industry. The most notable point I took from her was that an industry searching for innovation should break down their value chain and identify areas of improvement.
David Cope from Publik Wine Bar produced one of the top comments of the day: "Stop being so reasonable". He basically told us to stop listening to the consumer because they don't know what they want. His other gem was that our obsession with varietals needs to end – it does nothing but confuse the consumer. Instead, we should focus on stacking supermarket shelves and wine lists with styles instead, because most people know they enjoy drinking a light, fruity red or a heavier bodied white wine. Not everyone knows that a single varietal can cover both styles. This sets most customers up for failure when picking blindly from a shelf.
There were many more nuggets of valuable comment, insight and discussion from the day (far too many to list here comprehensively). What stuck with me though was a sentiment expressed by Jac Marais from Adams & Adams. He spoke about issues around legal compliance and regulation and urged people to get involved the issues.
That's when I had my light bulb moment for the day: Is our industry too segmented? A cursory glance suggests that different areas of the industry operate too much in isolation to the rest, especially with issues that are considered too 'technical' or specialized. Issues like the shocking grape prices our producers make do with, or issues pertaining to the liquor laws and other regulatory matters.
"Well, yes of course it's important. It's just not my area. I don't really know much about it, so I can't really do anything." Now, I'm not saying everyone should be expected to be vastly knowledgeable about every single aspect of industry. That's unreasonable. I do think, however, that there's a bit too much passing of the buck happening. Someone else knows more about this, ergo it's clearly his or her problem to solve. Not mine.
I suspect that if we really want to innovate our industry across all the aspects the seminar touched on, this attitude of playing only in your own wheelhouse should be reconsidered. How can we expect grape prices to ever improve when the marketing/sales arm is unaware of a problem? How will we successfully demystify off-the-shelf buying if retailers aren't aware of the problem with being cultivar obsessed? Who will add their voice to the public debate around the propose liquor laws when nobody even realizes there's a debate they can add to?
To change the status quo, we obviously need to be innovative in our thinking. Going forward, what this may very well require of us is that we are more aware of – nay, involved in – aspects outside the scope of our daily jobs. If we don't, we are most likely no more than an industry full of amateurs.
Marthélize Tredoux is the co-owner and editor at Incogvino. By day, she helps SA wineries sell their wine in the USA. She won the Veritas Young Wine Writers Competition in 2013.
Like our content?
Show your support.
Subscribe