Marthélize Tredoux: Is wine industry debate too civil?
5
My post for this week admittedly feels a bit like a brain dump of ideas and then handing over the issue to the readers for further debate and discussion. This feels appropriate as the topic is one concerning the idea of debate so instead of rambling on with my own views, I will state my case and leave it open for interaction.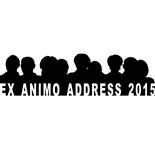 Last week I found myself eagerly making my way to Pinelands Town Hall for the first annual Ex Animo Address – organized by two of my favourite people, David and Jeannette Clark. Presented as "an evening of lectures given by key figures in the South African wine industry" it seemed promising as a night of digging through some of the many issues at play in industry. The theme was "What do you think is important to the future of the South African wine industry?" – deceptively simple but one that also cuts to the core.
The line-up included Chris Alheit who gave a sobering talk on grape prices, Neil Grant from the South African Sommeliers Association speaking about lessons the hospitality industry needs to learn and finally David Cope had a few ideas about consumer wine drinking behaviour. Each talk was followed by time for Q&A, with Chris' talk undoubtedly garnering the most discussion.
The evening was very informative and a fantastic initiative from David and co. but I did leave the venue feeling slightly that the audience let the evening down. (Disclosure: I make this comment having listened to all the talks without raising my hand for a question or a comment, but I didn't feel the issues that I specifically wanted to raise completely fit in with the direction the talks were taking, and shoe-horning my preferred topic of debate into an ill-fitting discussion felt like a waste of everyone's time.)
Also, frankly, towards the end of the evening I felt a number of people were taking up time with simply regurgitating agreement rather than asking questions stimulating discussion.
I left wondering why debate in these forums – relating to the wine industry – are often so seemingly polite. Sure, someone will make a good point and there may be a minute or two of mild disagreement but in the end I'm often left with the impression of everyone walking away, patting each other on the back for doing such a great job and with nothing really going beyond that.
Allow me to temper my expectations clearly: 1) I don't expect seminars, addresses, lectures, round-table discussions to magically solve all the problems overnight. 2) I find things like the Ex Animo Address and the WineLand seminars incredibly valuable – I wish there were more of them. 3) I'm not calling for raucous arguments and discussions devolving entirely into name-calling and scathing attacks– there's enough of that going on already.
I just want to see more no-holds-barred debate: interactive, calling it like it is and getting stuck into the issue properly. Structured and informative, definitely, but with the focus on the actual discussion of the issues from all sides and not just one-sided presentation of information followed by a few off-the-cuff comments. For example, on the topic of listing fees I want to see people representing wineries, restaurants and any other party actually involved explain all sides with an audience of industry people around to engage with them. And I want to see it in a public forum.
I know wine industry people are hardly devoid of original thoughts or opinions and put any number of them around a table with a few bottles of wine and you will see these opinions flow freely (and loudly). So where are the forums facilitating more of this? Or am I missing them (in which case, please invite me. I'll bring wine and I promise I won't be boring!)?
The comments sections here on winemag.co.za often spark some rather spritely discussions, which I always enjoy – whether I participate or not. So why can't we take that spark and pull it away from a text-based format to a face-to-face one? The floor is now open for questions and comments.
Marthélize Tredoux is the co-owner and editor at Incogvino. By day, she helps SA wineries sell their wine in the USA. She won a wine writing award once.
Like our content?
Show your support.
Subscribe