Marthélize Tredoux: Obligatory Women's Month Post
Eagle-eyed readers that you are, you may have noticed that it's Women's Month in South Africa. Most of us were able to enjoy another indulgent long weekend courtesy of National Women's Day on Sunday. I won't go delving into the meaning of the day here. I think the significance of the historic march on the Union Buildings by 20 000 women is widely known and understood.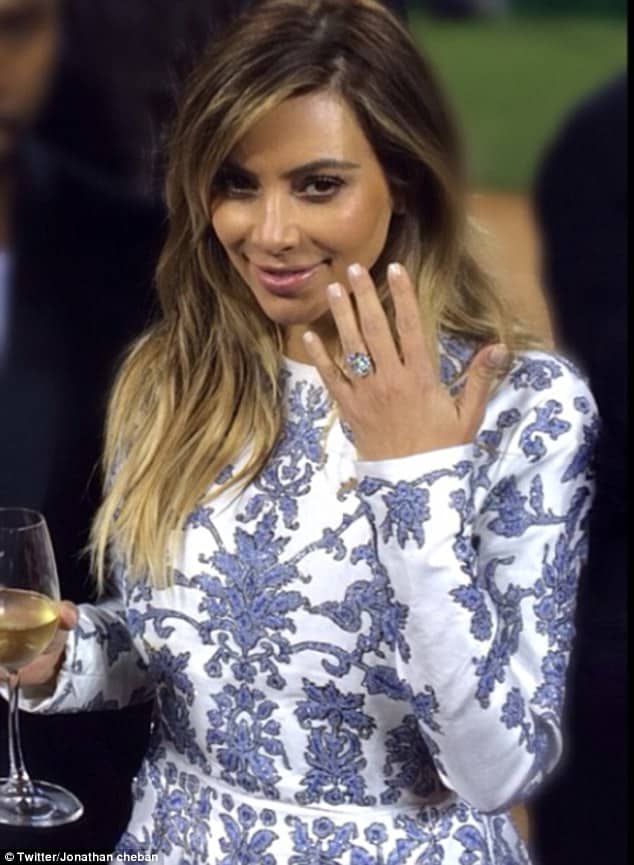 It is painfully obvious that it is Women's Month though, isn't it? Everywhere you look it's all pink and flowers and sparkles and glitter and everything the advertisers associate with females and femininity. Isn't it just delightful.
Let me at this point preface the rest of this post by mentioning that I am not (by any stretch of the imagination) a militant feminist who sees sexism everywhere I cast my gaze. Quite the opposite. I'm a pretty bad feminist, really. I find it difficult to be outraged by the things the Twitterati are up in arms over every other day (disclaimer: I am not writing this with a BIC pen). I leave that to the experts. I can appreciate why some things would be offensive but I don't always feel compelled to stomp my stilettoed foot about it.
Despite this supreme zen I manage in the face of blatant sexism, there are a few wine-related things that set me off like a pink, sparkly firecracker.
First and foremost is the lazy marketing of wine to women. That really smudges my mascara.
We're not even halfway through August and I have already have my fill of supermarket and liquor shop displays wishing me a happy Women's Day and presenting me with a million different shades of pink wine, bottled in shiny, sparkly packaging and suggesting that I'll be a naughty girl if I enjoy the contents.
I would facepalm, but I fear I may take my own head off.
Serious question: Why do we insist on selling wine to women as if they a) are all cut from the same rhinestone-embroidered cloth, b) have taste buds incapable of appreciating anything that isn't sugary sweet and c) need the wine to fit in with their lifestyle of shoes, make-up and the E! Entertainment channel?
I have yet to see a wine that marketed exclusively to men in such a hackneyed way. Something perhaps extra tannic with plaid packaging and promoted by offering the chance to win either free rugby tickets or a beard-grooming set.
But back to the pink wine. I imagine that this type of marketing may work for a very small, specific segment. But what about the rest of us? Looking at my (many) wine-drinking female friends, tastes vary tremendously. Where are the displays enticing them to buy a top-notch Cap Classique, a beautifully elegant white blend or a knock-out Cabernet Sauvignon? Entirely, woefully and pathetically absent.
Not to mention that fact that women are the majority of supermarket wine-buyers. But they don't always just buy for themselves. What if she's shopping for herself and her husband? What if her husband's idea of a lovely dinner wine is not the wine equivalent of liquid cotton candy? The marketing efforts rooted in some stereotyped idea of female preference then misses a potential target entirely
It feels like an even more disappointing status quo considering that in SA we have a growing number of women leaving their mark on the wine industry in their respective fields – some up and coming, some established and some legends in their own time. Wendy Applebaum, Norma Ratcliffe, Rosa Kruger, Ntsiki Biyela, Elunda Basson, Andrea Freeborough AND Mullineux, Debbie Thompson, Suzanne Coetzee. And so on. And so forth. Not to mention the wine writers like Winnie Bowman, Angela Lloyd and Samarie Smith or wine educators like Cathy Marston. The list is very long, and getting longer.
All I want is for someone, somewhere to come up with a concept or a strategy or a campaign to pitch wine to the female public that does not make me entirely lose the will to continue living as a woman who does not identify with Kim Kardashian. Or Barbie. I really don't think I'm asking for too much.
Marthélize Tredoux is the co-owner and editor at Incogvino. By day, she helps SA wineries sell their wine in the USA. She won a wine writing award once.
Like our content?
Show your support.
Subscribe