Marthèlize Tredoux: Time to insist on the blindfold?
17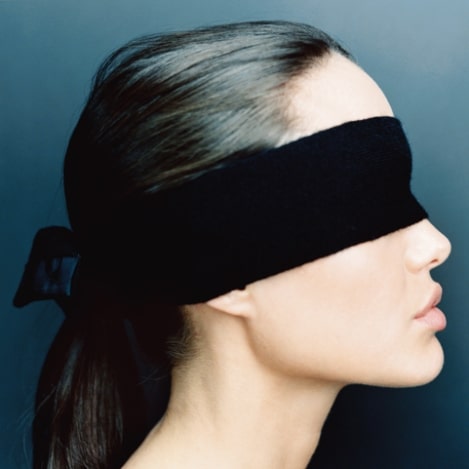 I suppose at least one part of being a wine writer is to pontificate about why wine is such a widely adored tipple and at the same time filled with hotly debated topics. Any industry around any product will have any number of contested issues, but they're often obscure or technical (I've never been consumed by the burning questions around fat content in milk or avocado grading standards, for example) and hardly ever spill over to the average consumer.
One discussion that has always piqued my interest is the matter of perception. It's widely accepted that tasting and opining about wine is very subjective. We may value the opinions of the critics if we consider their comments to come from a place of experience and knowledge. We usually value their opinions more when they align with our own. But their perceptions are just as subjective as ours, even if their use of descriptors are infinitely more verbose.
Perception is not limited to the wine alone – and here I mean the actual liquid itself. How we experience a wine extends to the bottle, name, price, label, the brand and the associations that all the above collectively conjure up in the perceiver.
This influence on perception was strikingly illustrated by a neuromarketing experiment (devised by Read Montague at Baylor College of Medicine) pitting Coke against Pepsi: in a blind taste-test, 67 subjects were given either Coke or Pepsi while undergoing an MRI scan. The preference was about 50/50 though Pepsi caused a much stronger response in the brain's reward centers. The experiment was repeated but this time subjects were told they were drinking Coke. Suddenly 75% indicated a preference for Coke. The areas of the brain stimulated this time were those connected to higher thinking, suggesting that the perception and preference stemmed from ideas, memories and associations with the brand rather than the actual taste.
The same principles are at play when it comes to wine. Even the most critical of critics are susceptible to these perceptual prejudices. If you speak to enough "wine people" (makers, marketers, sellers and serious drinkers) you'll be treated to a few stories of how they fooled a prominent wine critic or writer (always discreetly unnamed) by pouring some plonk into a bottle of something impressive and/or expensive and then watched said expert unknowingly praise the virtue of a humble Dry Red. (It occurs to me that you never hear the stories where the expert didn't fall for the ruse, but I suppose that wouldn't make as juicy a story.)
This may seem an unkind prank to play but I think it a necessary experiment, as long as it isn't accompanied by too much Schadenfreude on the part of the prankster. One of the most humbling experiences I've ever had as a wino was participating in a 'black glass' tasting: bottles were wrapped in newspaper – even the bottle shape was obscured to prevent clues to cultivar or style, glasses were black and lighting was dimmed. I could barely tell whether the wines were red or white. So much for my so-called expertise.
The question then is, is the industry blind to these perceptual prejudices? The fallibility of subjective perception and the irrefutable influence of association seem to advocate the virtue of blind over sighted tastings. Professional critics and reviewers may strive to be as objective as possible when scoring and rating, but they're only human and their preferences and prejudices will ultimately play a role in the final outcome. And when their opinions are ones that may largely influence the purchases of average wine drinker – and therefore the market itself – should the leading lights rather consider a blindfold?
Marthèlize Tredoux is the co-owner and editor at Incogvino. By day, she helps SA wineries sell their wine in the USA. She won a wine writing award once.
Like our content?
Show your support.
Subscribe