Marthélize Tredoux: SA wine needs a fair price both here and abroad but is it possible?
14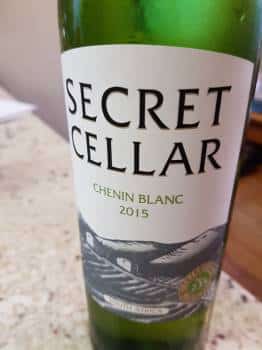 I can't resist jumping on a good bandwagon, so let me jump on this recent one with gleeful abandon: A bargain wine from a mystery producer raked in a bucket full of awards at the Old Mutual Trophy Wine Show causing many wine snobs to wrinkle their noses in disgust.
Walking away as the most decorated wine of the show, the Secret Cellars Chenin Blanc No. 235 2015 claimed the Harold Eedes trophy for best in class, the International Judges' trophy (highest scoring trophy on the international judges' ballots) as well as the Old Mutual Discovery of the Show trophy for best value gold medal winner. That's a load of silverware. And the wine is R35 a bottle, distributed by Ultra Liquors and nobody even knows who the producer was.
Cue a dizzying storm of outrage among the connoisseurs, confusion among the bourgeoisie and would-you-look-at-that snorts from the champions of cheap and cheerful wines.
If you're under the impression that it's not such a big deal, perhaps you haven't been talking to many wine people. Since the winners were announced last, some or other aspect of this surprise result keeps arising on Facebook or Twitter on an almost daily basis. People are definitely talking and it's got me reflecting on the pricing issue again.
I haven't had this particular Secret Cellars yet (but I suffer severe wine FOMO so you can be sure that I'll be getting myself a little sample soon) so I can't comment on the wine. But I think we can all acknowledge the buzz isn't really about what's in the bottle (no offence, Ultra Liquors). I'm sure it's a great little number. It's just very nearly irrelevant. You see, our industry is perpetually embroiled in this problem with pricing. And I think part of that problem is because we want to please everyone. Let's unpack that.
It's generally agreed that, on average, South African wine punches well above its weight in terms of great value per ZAR. This is both an advantage and a hindrance in international markets: If consumers have already tasted our wines, they know they are hard pressed to find better quality wines at the prices our labels come in at – at any tier. Excellent wines + sucky exchange rate = wine buyer bonanza. The downside is that if our overseas brethren aren't familiar with the quality of our offerings, the dangerous assumption of "cheap and cheerful" at best or "cheap and nasty" at worst is made, and we lose out.
And that is partly what sparks discussions around our wines being underpriced. We're shooting ourselves in the foot by low-balling our own wines. Not that we should start inflating prices overnight but we do need to start aligning our wine prices more closely to comparable wines from comparable countries. If we don't, we will continue to be overlooked in certain price brackets
This is all sound thinking. The problem is the reaction when the same principle gets applied on home turf. Mention raising local wine prices and you will be met with weeping and gnashing of teeth. I'm very guilty when it comes to this – on the work side I've got my eyes on the US, feeling incredulous that our best wines sell for significantly less than their international counterparts. But when the work day is done, I walk into my favourite wine shop and pick out a few favourites and despair when a couple of bottles add up to too many digits.
The cognitive dissonance here is problematic. We want people with USD, Euros and GBP to pay more for our wines. And they should. At the same time, we don't want to upset our (rather spoilt) local consumer base by confronting them with more realistic prices. Maybe we're afraid that they'll cheat on us with brandy and coke, so we want to keep everyone happy. I don't think we can.
I'm going to leave this one open-ended; I have no answer or insight to pull it together. Our wines are simply too cheap, both here and abroad. But wine is a luxury and with the economy in dire straits and everyone scrambling to save money, this might not be the best time to consider being so bold as to start asking the local market to pay what it's worth. At least we can get award winning wines for R35 a pop, so there's that.
Marthélize Tredoux is the co-owner and editor at Incogvino. By day, she helps SA wineries sell their wine in the USA. She won the Veritas Young Wine Writers Competition in 2013.
Like our content?
Show your support.
Subscribe