Marthélize Tredoux: What's really wrong with SA wine exports
5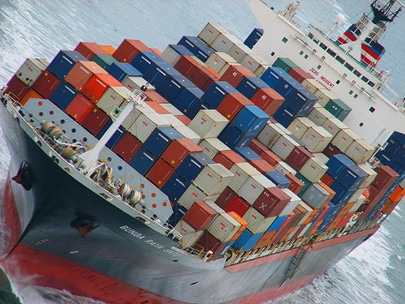 Since Michael Fridjhon asked why South African market share isn't increasing internationally (specifically UK and USA) when our wines are receiving such high scores from renowned critics (see here), I've been chewing on the question, his article and the comments it attracted. Actually, I've been mulling this question over for much, much longer than that. My day job is getting South African wines into the hands of US customers. Not retail. Not wholesale. Direct-to-customer sales, exclusively SA-to-USA and directly from the tasting rooms. So I think about the US market all day – and all night, sometimes (because my boss is in San Francisco so thank you, time zones).
A single sentence from last week stuck with me: "…we're probably not yet ready – as an industry – to step onto the vinous equivalent of the stage at the Met." and I wholeheartedly agree with it; but perhaps for different reasons the ones regularly cited.
Here's the thing: when the question about our struggle to increase market share is revisited, it always returns to two aspects: 1) the discussion around the wines themselves (price, quality, variety, style) and 2) discussion around the country in question (their critics' scoring of our wines, the preferences of the average wine consumer etc.). All important. All relevant. But these broad points do not exist in isolation.
When you think of wine exports as a linear process starting at Point A (the wine in the bottle, at the winery in South Africa) and moving towards Point B (the consumer pouring the wine in the glass on the other end, e.g. the USA), there is a complex chain of many links (under the control of various players) joining the two. In this chain, these links all play a role in the success – or lack thereof – of our exports.
The links of the chain represent every person, company and pair of hands (literal or figurative) that handle, move or influence the path of the wine from Point A to B. These include (but are not limited to) the tasting rooms, sales manager, marketing managers, export managers, shipping companies, importers, agents, distributors, sales reps and retailers.
I work with many of these links. I AM one of these links. And I know many people who are involved in various parts of the chain. We are not only part of it, but we also observe it – every day. We see how the chain fails in different places. And we can't figure out why nobody else seems to see these failing links – or seems to care.
Weak links could be a tasting room offering lackluster service from underpaid, under-appreciated employees. Or perhaps a sales manager, that sours a relationship with a distributor through poor service. Maybe it's an importer only bringing in wines that fit their fattest profit margins, but with no interest in adding any SKUs reflecting the better quality offerings. I'd even go so far as to point to winery owners (or MDs or CEOs) who – despite being involved in the day-to-day running of the winery – seem to be rather inept at what they're doing.
I see the root of the problem as the eyes-on-the-horizon approach that I've encountered more times than I can count. Management so intensely focused on the spectacular vision of their wines on foreign shores that they completely overlook the sorry state of affairs inside their own wineries. Bad administration, poor decision making and generally a stubborn refusal to make even the tiniest change because it costs money or effort and they are entirely unprepared to spend either
So perhaps we just aren't ready to take our place in the spotlight of the international wine stage. Not just yet. Not while our own house is in disarray. The machine isn't completely broken, but critical parts of the mechanisms simply keep ticking over; functional but rarely efficient. We don't like taking a hard look at what goes wrong. We don't really deal well with criticism. We definitely don't like change and we don't always play well with others.
I genuinely believe that we are on a path to something incredible – I would not choose to work in the industry if I did not. And I am prepared to put money on the fact that we could be darlings of the global wine scene. But there is work to do and attitudes to change before we get to be the glamorous débutante at cotillion. There's no fairy godmother waiting to magically transform this Cinderella. If the princess wants her happily-ever-after, she's going to have to ditch the glass slippers and get to work.
Marthélize Tredoux is the co-owner and editor at Incogvino. By day, she helps SA wineries sell their wine in the USA. She won the Veritas Young Wine Writers Competition in 2013.
Like our content?
Show your support.
Subscribe