Michael Fridjhon: What factors should drive official alcohol policy?
12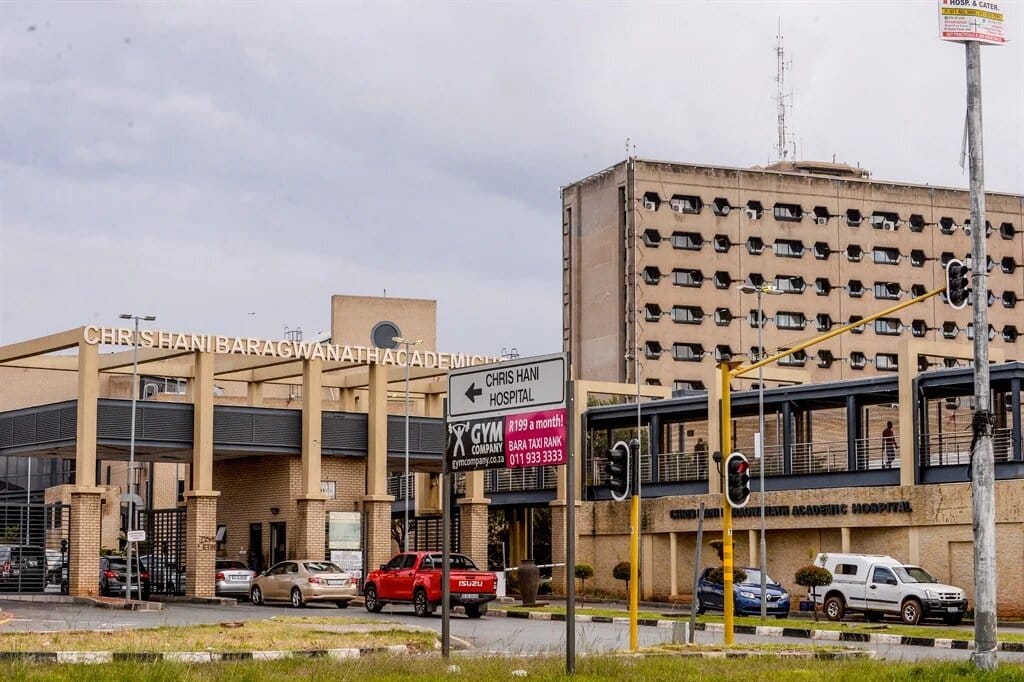 The 19th century British Prime Minister Benjamin Disraeli has been credited with first saying that "There are three kinds of lies: lies, damned lies, and statistics." It ought to be added that there are three kinds of statisticians: competent statisticians, incompetent statisticians, and lying statisticians. The laws of libel preclude me – at least for the moment – from using this taxonomy to categorize the experts whose latest article on the subject of the usefulness of liquor lockdowns in reducing trauma admissions has recently been published. But I will unpack some of the arguments they have used and the conclusions they have arrived at so that you can decide for yourselves.
The subject requires a little background: a coterie of researchers, many of them funded by the Medical Research Council (MRC), has been publishing articles over the past two decades about alcohol use and abuse. The data they have assembled have been music to the ears of the prohibitionist lobby within the ANC. This may of course be a complete coincidence, but since the MRC is funded by the government, this stream of research has proved to be a lucrative route to further funding and academic advancement.
For most of this period the liquor industry has been strangely silent. Despite articles whose claims are so extraordinary that even a brain-dead zombie high on nyaope could pick out the flaws, none of the industry organisations challenged what was being published. For example, Richard Matzopoulos argued in 2014, using 2009 figures, that alcohol costs the SA economy over R200bn. To arrive at this number he aggregated a vast number of indirect costs including the expenses incurred nationally on security. Apparently, break-ins and thefts are only perpetrated by people tanked up on liquor. (To accept this logic, you also have to believe that if alcohol were not available there would be no need for security fencing, burglar alarms, and armed response units). Once you start adding tangential costs why draw the line there? Make alcohol foot the bill for unwanted pregnancies and then debit the industry for the crimes perpetrated by kids who were born out of wedlock.
Covid-19 presented a heaven-sent opportunity: the National Coronavirus Command Council, an entity dominated by prohibitionists, used the Disaster Management Act to drive its agenda. The MRC gang, ever keen to please their lords and masters, instantly set about using the liquor lockdowns to support the anti-alcohol proposals they had been trying to incorporate in legislation. Less than two months into the pandemic they published "South Africa's COVID-19 Alcohol Sales Ban: The Potential for Better Policy-making" in the International Journal of Health Policy Management.
They argued that "the dramatic decrease in violence and injuries following an alcohol sales ban in South Africa has implications for its alcohol policy post-lockdown as well as the current emergency response in other countries….The decline in alcohol-related trauma, alongside alcohol's perceived role in crime and undermining public safety, has won political and popular support for maintenance of these restrictions." They concluded that "we have here an opportunity for stakeholders to work together to develop better alcohol policy and safeguard the post-COVID future of all South Africans."
The liquor industry culture of ignoring whatever rubbish the anti-alcohol research lobby wrote changed with the Covid-19 lockdowns. Finally, the formal industry bodies grew a pair and began investing in expertise to challenge the very tenuous findings of the MRC gang. A peer-reviewed document appeared late last year showing that there was no hard evidence to support the theory that it had been the ban on liquor sales which had reduced the number of trauma admissions: in over twenty countries which had imposed very strict lockdowns to control the pandemic but which had permitted the continued sale of alcoholic beverages, the reduction in trauma admissions was pretty much the same as in South Africa. It wasn't the ban on liquor sales that had produced the result, they argued, it was the restrictions on mobility.
The statisticians weren't fazed. They proceeded to panel-beat their numbers to produce an article which "seemed" to support their prohibitionist agenda. This required several sleights of hand. Firstly they had to keep their raw data away from public scrutiny, Secondly, they made no provision for illicit alcohol supplies. In other words, they assumed that just because liquor couldn't be obtained legally there was no alcohol about. This took an extraordinary amount of mental gymnastics – since they were obliged to disregard the arguments they use in other studies (and which they feed to the WHO). So this study makes no mention of the estimate that roughly 25% of alcohol consumed in South Africa is not recorded in the official stats. Thirdly they ignored data – like the decline in deaths when alcohol was legally available in late June/July 2020. Finally, they knowingly used the least valid mobility statistics (Google Mobility's Residential Data) to airbrush away the impact of reduced mobility on trauma statistics.
There's no prospect that even the widespread publication of evidence of what they have been doing will send them scurrying for cover. Like PPE tenderpreneurs who can't imagine life without their daily fix of Moët, they've become addicted. More importantly, those they serve are not going to give up their agenda just because the facts can no longer be squeezed into their model. If anything, they will exert greater effort than before to force through the legislative changes which have depended on their research outcomes to gain traction.
The wine industry as a whole cannot assume that the formal organisations (which, while they have finally acted, left things dangerously late) will handle this with the urgency and force that is required. If you don't want advertising banned, the drinking age raised to 21, further restrictions on hours of trade and the whole panoply of regulations that the Stalinists at the South African Alcohol Policy Alliance have in their sights, now is the time to get involved.
Michael Fridjhon has over thirty-five years' experience in the liquor industry. He is the founder of Winewizard.co.za and holds various positions including Visiting Professor of Wine Business at the University of Cape Town; founder and director of WineX – the largest consumer wine show in the Southern Hemisphere and chairman of The Old Mutual Trophy Wine Show.
Help us out. If you'd like to show a little love for independent media, we'd greatly appreciate it. To make a financial contribution, click here. Invoice available upon request – contact info@winemag.co.za
Like our content?
Show your support.
Subscribe