Michael Fridjhon: What options for the wine industry in the face of impending water shortages?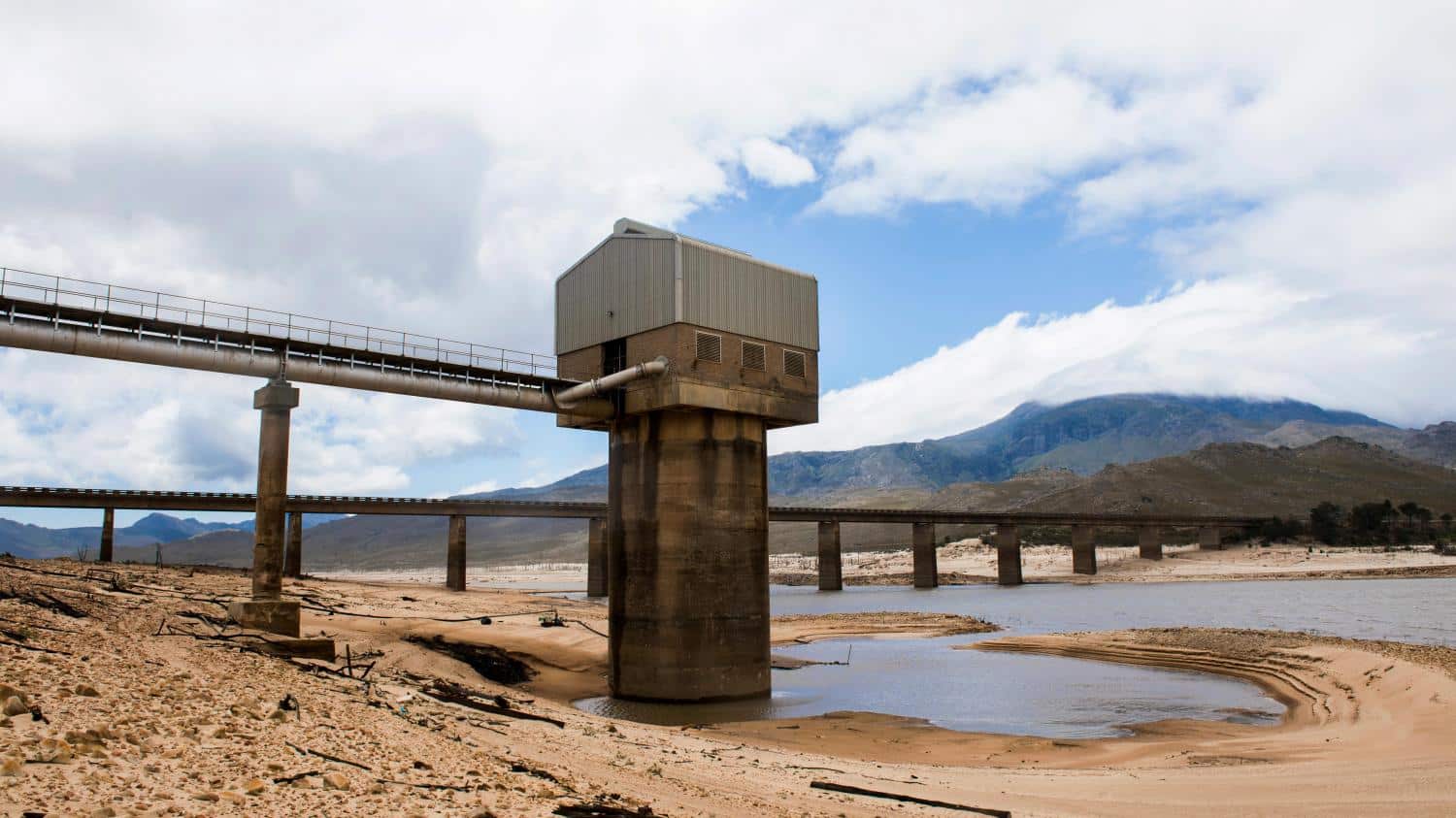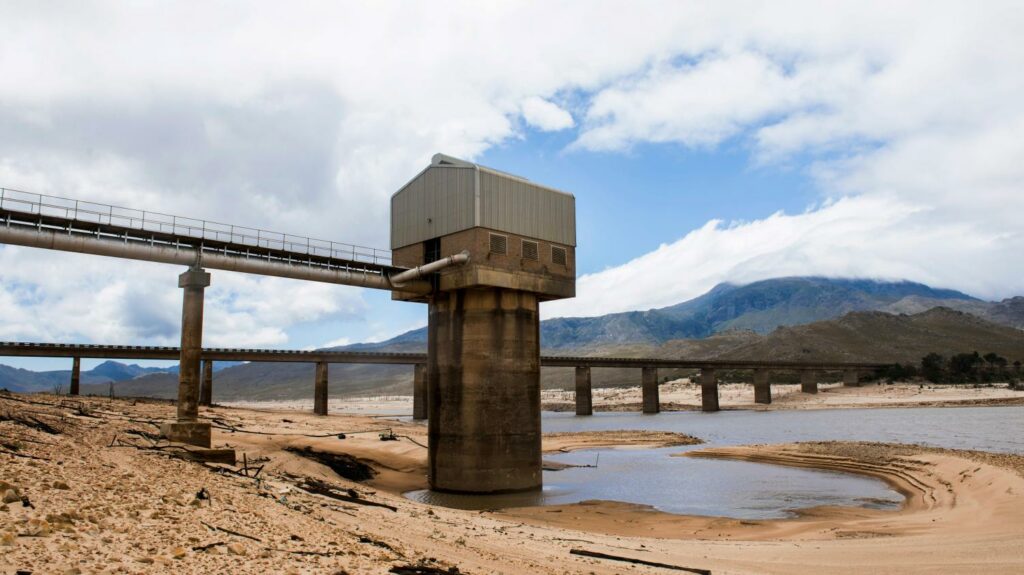 Given clear evidence of the effects of climate change, it's only a matter of time before the wine industry finds itself forced to justify its access to irrigation water. Wine producers in other countries where water availability is constrained are already in this space. In France, where irrigation is permitted only under exceptional circumstances, discussions around amending regulations have already stepped into this minefield.
There are two components to this discussion – insofar as they apply to the Western Cape – that might be more nuanced here than in other wine-producing regions. The first is that it would seem – at least for now – that the wine industry is able to function in much the same way as it did before the impact of climate change became manifest. The second, which is politically a more fraught question – relates to potential rivals for the water resource.
So far at least the Cape has not seen the extremes of temperature experienced in California, Italy, France and Spain. This may be because of the moderating influence of the oceans: there have been heat spikes, but nothing that compares with what the Northern Hemisphere has been through.
The water problem is however more acute. Already this winter has delivered well-below-average rainfall to the Coastal Region. Since this is also part of the metropolitan's catchment area, the discussion around water availability will not be limited to competing agricultural interests but to the much less easily defended territory of human consumption needs.
Let us for a moment imagine that water availability does decline, with the long-term outlook indicating that the larger dams will need to retain the bulk of their supplies for the urban populations. What options are open to agriculture and where would the wine industry fit in?
Wine producers need water for more than mere irrigation: production cellars are deeply dependent on ready supplies of clean water. In the last drought many of them streamlined their usage, installed water saving technology, and found very efficient ways of recycling what they had used. A visit to DGB's Old Road Wine Company in Franschhoek provides an illustration of what can be achieved: below the winery there are a series of settling dams which have created a wetland area and a freshwater lake which has brought back birdlife (and the small predators which feed off it). The fully recycled water is fit for irrigating land in close proximity to the winery.
Managing the requirements of vineyards some distance from reliable water sources is not necessarily that simple. Old vines that were established under dryland conditions have deep root systems that help to ensure survival during drought conditions. But vineyards which have become addicted to irrigation water are more dependent on a constant feeding stream.
There's been plenty of talk of planting hardier varieties, and seeking out cultivars that flourish in hot, dry conditions. However, there's only so much assyrtiko the market will absorb. If the problem is not heat, but the absence of irrigation water, surely there's merit in adopting a semi-dryland approach to create self-sustaining vineyards planted to the varieties that the market is accustomed to consuming?
But establishing new vineyards, whether of the cultivars the Cape is known for, or of varieties with greater heat tolerance, is neither an instant nor a low-cost exercise. This suggests that there's no time to waste: however cash-constrained the industry may be (most growers will tell you that new plantings are unaffordable at current grape prices) there is always an ongoing replacement programme. If it's intended to ensure that the industry remains competitive as we move into an unknown climate zone, it's not rocket science to suggest that it should be undertaken with the latest irrigation technology.
Professor Edmund Penning Rowsell (son of the famous wine writer and Bordeaux specialist), a noted guru on water use, points out that the most efficient irrigation strategies tend to be the most expensive. State-of-the-art these days is not just drip with moisture-measuring probes, but an underground irrigation network which does the work for you and doesn't leave the root system hovering as close to the surface as possible to suck up the water before it evaporates.
It's not difficult to see why growers who are already battling to break even at current grape prices are unlikely to embrace this technology unless they are compelled to do so. And this is where we sail into the conundrum whirlpool: you don't want to retrofit underground irrigation so it should be done when you replant your vineyard. But you don't want to invest in the technology until circumstances force you to do so. Are we ever going to be prepared for the impact of climate change on our water resources if we don't start doing something about it now? And if grape prices have not yet come to reflect the impact of climate change how will we find the means to make the essential investment?
Unsurprisingly the angst that accompanies this discussion shares much in common with the endless refrains about the state of Cape wine: low fruit prices, insufficient premium sales, too many bulk wine trades, a poor image abroad for our everyday wines, no national wine strategy, no government support.
People who are able to plan ahead and have the means of implementing their strategies are more likely to future-proof their businesses. Everyone else becomes a victim of change and disruption, a Darwinian process which weeds out the inefficient to make way for another generation of innovators and entrepreneurs.
In other words, growers who are managing their businesses well now are in a position to invest and plan ahead. They have no need to panic. Everyone else is like the lone canoeist blithely letting the current carry him forward, unaware that around the bend in the river is the crest of the Iguazu Falls.
Michael Fridjhon has over thirty-five years' experience in the liquor industry. He is the founder of Winewizard.co.za and holds various positions including Visiting Professor of Wine Business at the University of Cape Town; founder and director of WineX – the largest consumer wine show in the Southern Hemisphere and chairman of The Trophy Wine Show.
Like our content?
Show your support.
Subscribe