Michael Fridjhon: What role for wine auctions going forward?
1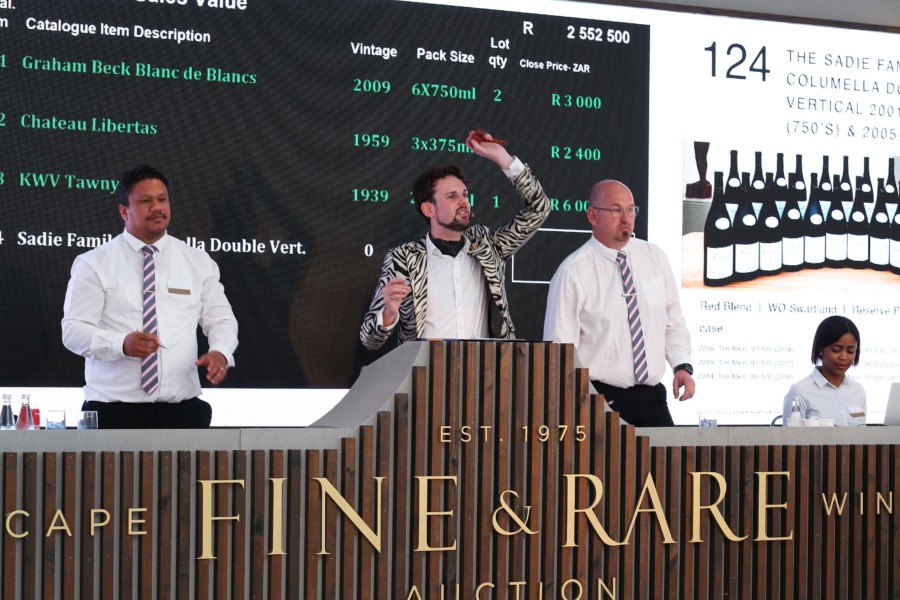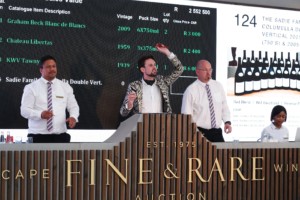 The SA wine auction season is over for the year. Producers and the trade will now have a little time to step back and reflect on the value and potential of a method of marketing which has become increasingly fragile with the elapse of time. A decade or so ago around 70 000 litres of super-premium wine changed hands at auction – at prices which, adjusted for inflation, were probably closer to R1000 per bottle than R800. Purchases by value were pretty evenly divided between the trade and private buyers, with the former dedicating most of what they bought to the on-consumption trade. It was widely assumed that the best way to market perceived rarity was the salesroom, making it easy for producers whose brands qualified in terms of public perception to move significant volumes in an easy and effortless way.
All this is no longer the case. Producers manage their own allocations well enough: as and when new vintages/new releases become available they invite subscription. If the wine is genuinely desirable, it sells out. The market makes the call, pretty much in real time, leaving a much-reduced role for the auction room. It is certainly not the obvious sales forum for current release stock, however much it suits the Cape Winemakers Guild to pretend otherwise. Nor is it a ready solution for Nederburg, which has a not inconsiderable stash of non-current vintage "auction" wine gathering dust in its cellars.
If the CWG brand is what helps to sell the auction cuvée of a CWG member producer, there's no need to host an auction to get it to the market. You can pretend the charade is necessary, but common sense tells you that if the wine has genuine merit, and is really palpably different from the standard release, it would fetch a reasonable premium simply offered on an allocation basis. That's how Alheit and Sadie sell their collectables. I've no doubt that if Kanonkop listed for sale its CWG Paul Sauer at the average price achieved at auction, there would still be buyers for it. It may take a little longer to sell, and this might not do anything for the CWG brand, but as far as I can tell, it's not the job of the consumer to finance either of these two objectives.
The same is now absolutely true of the unsold stocks of the wine made by Nederburg for the now defunct Paarl sale. Distell/Libertas Vineyards and Estates are going to have to find a home for them without the ready solution of a big annual sale. There are a number of possibilities – from tenders and subscriptions to cellar-door or a dedicated sales force actually able to conduct a tasting and in a position to explain the merits to potential buyers.
Which gets us back to the question of why host an auction at all: here it seems that there are two sustainable reasons, both of which justify a continued – though reduced – role for the salesroom. The first is simply to recycle cellars: wine buffs die, emigrate or give up their favourite tipple. As with the art market which flourishes because of death, divorce and bankruptcy, auctions are the best way of re-distributing wine collections which come back into the market.
Then there are the unobtainable collectables: wines which are no longer readily available, and have genuinely become "fine and rare." They need to have a proven track record, and they need to be rare enough for shortage to play a part in what makes them desirable to the purchaser. Ratings offer a guideline to the former, while the internet is as good a test as any of the latter.
Are there enough volumes to sustain a wine auction environment in South Africa? There can be no doubt that the stocks are available: consider what could be coming out of private collectors' cellars (emigration is a big catalyst at present, while death can be relied upon to deliver a regular flow of mature bottles) as well as producers' reserves of the kind which appeared at the inaugural Cape Fine & Rare auction. If anything, it's probable that there's more available than there are buyers to mop it up.
If so, there's nothing wrong with that: a little surplus will push down prices for a bit, and this could bring new buyers into the market – as well as perform the valuable service of reminding winemakers that their wines are only worth what someone will pay for them. I'm done with grumpy producers who feel affronted because their precious three year old treasures "only fetched R1000." I know we're all supposed to be cheer-leading the charge for higher prices for SA wines. Just the same I'm keen to know how many winemakers, and how many of the more vocal wine writers, have ever paid R1000 out of their own pockets for a bottle of wine? I know this is still a lot less than R250k for a Romanée-Conti, but there are only so many oligarchs and Guptas out there who have run out of ideas about how to spend their money. Let's not forget that wine was made to be drunk, that the market, rather than the producer, finally determines what it's worth, and that pretension is like make-up: it covers the blemishes and creates an illusion, but it always rubs off, often at the most inconvenient time.
Michael Fridjhon has over thirty-five years' experience in the liquor industry. He is the founder of Winewizard.co.za and holds various positions including Visiting Professor of Wine Business at the University of Cape Town; founder and director of WineX – the largest consumer wine show in the Southern Hemisphere and chairman of The Old Mutual Trophy Wine Show.
Like our content?
Show your support.
Subscribe