Tim James: A spectacular Bordeaux blends auction
4
Less than a year ago, I was pretty sceptical about the chances of establishing a secondary market for top Cape wine via the new auction venture between Wine Cellar, Higgo Jacobs and Strauss and Co auction house. It's starting to look as though I was more than a little bit wrong – unless it's the lockdown that is having such a remarkable (arguably bizarre) effect on results.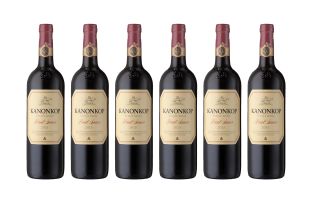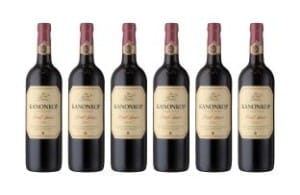 In early June 2019, the first auction was held, and those who bought on it must be feeling pretty smug when comparing what they paid with what was achieved at the latest auction, held this last weekend (see here) and focusing on the Bordeaux varieties, with local (mostly) and foreign examples. A case (six bottles) of Kanonkop Paul Sauer 2015 went then for R9 104 (R1 517 per bottle), including the auction house commission; on Sunday the realised final price averaged R5 778 per bottle. A famous, talked-up vintage for Kanonkop, of course, and Kanonkop is the blue chip estate par excellence; other vintages, from 1991 to 2009 went generally for excellent prices but something like half that amount – speaking perhaps worryingly about the value (to sellers) of hype.
It wasn't just Kanonkop that appreciated so spectacularly over 11 months. Hartenberg's The Mackenzie 2005 got a very respectable bottle price of R1 896 in June 2019; last weekend it got R5 021. Also pretty extreme, Meerlust Rubicon 1992 then: R853; now: R3 031. (There was a lot of Meerlust on the latest auction, and it all did well). Keet First Verse provides one of the most bizarre comparisons, though the vintages were not the same: in June, the 2009 vintage got a pretty good R1 043 per bottle; in the latest auction, the 2011 got R4 737 – as far as I can see the third-highest price among the local wines (and higher than some rather fancy names from Bordeaux, including Châteaux Figeac and Léoville-Barton).
I could give many more examples but, even without comparisons, the latest auction results are something more than excellent. Every single lot was sold (auction houses like to call this rare achievement a "white glove sale"), at least most of them well above the pre-sale estimates. That includes the many Bordeaux (as in France) reds on offer, and it's worth glancing at those prices, as these provide well-tested international benchmarks. The highest price achieved last Sunday was for Pétrus 1989: R85 260 (yes, let's hope it's not corked) – the organisers are sure that this is the most expensive wine ever auctioned in South Africa. I went to look on Wine-searcher.com, one of the websites that give international current prices for many wines (not infallible or uncomplex, but it gives a good indication). The lowest price there (given in current, much-degraded rands) for this wine, from a famous New York auction house, is R51 254, with most prices in the 60s and 70s, but going up to even a touch more than the Strauss price. So, expensive in international terms, but not outrageously so.
The same can't be said for some of the other Bordeaux prices reached. Alter Ego de Palmer 2015 achieved R6 636 for each of three bottles. It seems to be easily available in, for example, Hong Kong and the USA for R1 300–R1 500 per bottle. Domaine de Chevalier 2012 got R1 659; it's hard to find a price in France and Hong Kong even reach R1 000. (I'm seldom using UK examples, as most of these wines are quoted there with "in bond", pre-tax prices, which makes them difficult to assess.) Figeac 2004 got R4 168; more than the very most expensive offering indicated on Wine-searcher. Léoville-Barton 2015 got R3 903, whereas in Hong Kong you can buy a magnum of the stuff for R3 066! Et cetera.
We in South Africa are used to paying excessively for Bordeaux (for whatever reason – the retailers deny super-exploitation!), but never quite at this sort of level. What got into the online bidders last Sunday? They could buy similar sort of wines at rather less excessive prices from, for example, Reciprocal or Wine Cellar. In fact, perhaps most tellingly: Why was some bidder idiotic enough to buy three half-bottles of Château d'Yquem 2005 for R5 074 each, when they could have bought them direct from Wine Cellar for R3 500 each (still can, according to the website)? Must we assume that at least some of the bidders simply didn't do any homework, or are simply naïve about price and value? Or that the naivety was really about how to control oneself in the excitement of a live auction? (Perhaps especially, somehow, in this time of lockdown – who knows what the psychological effect of that is…).
And can we extend that analysis to some of the buyers of local wines too? That would be difficult, though I suspect one could. Of course, maybe there are simply enough people with too much money, and this could account for the spectacle of last Sunday's auction. Also hard to assess, obviously, is the implication of the auction results – and the crescendo of rising prices in the auctions over the past year – for the South African wine market. If there are a few hundred people willing to pay these very substantial prices (in international terms) for mature or maturing Cape reds – is this translatable into being able to sell tens or hundreds of thousands of bottles at higher prices than currently obtain. Probably yes – up to a point (and Kanonkop could probably easily treble the price for Paul Sauer); but what point?
Clearly the format of the auction – with online bidding for a week or so, and then the final auction conducted live but also online – suited the wine-buying audience particularly well (other sessions of the Strauss auction, continuing as I write, have certainly not enjoyed quite the same degree of success from their arguably more generally accustomed and auction-savvy bidders). Higgo Jacobs, one of the organising partners in the venture, credits the strong presence of bidders for the high prices. His business partner Roland Peens echoes this, saying: "Not only did thousands of viewers watch the auction live, but there were an incredible 533 registered bidders! The fine wine list finally matched the depth of competitive bidding which resulted in some amazing prices." He added that "there were registrations from over 20 countries, but 90% of the bids were made by South African individuals."
The partners in the Strauss auction are obviously greatly chuffed at the results, and have every reason to be so. Those results are way beyond their expectations – given their own estimated prices for the wines. I believe a press release will be available soon, but Roland told me that "Higgo, the Strauss & Co team and I were blown away by some of the prices. We feel this is strong step forward in formalising the secondary wine market in South Africa." It would be hard to gainsay that, but it is right to keep just a little cautious: "step forward" is probably the best bottom-line analysis. The rest of the auctions this year and next – including Fine and Rare – will be interesting to observe. If they come even close to matching the last result, then the direction will be clear.
Tim James is one of South Africa's leading wine commentators, contributing to various local and international wine publications. He is a taster (and associate editor) for Platter's. His book Wines of South Africa – Tradition and Revolution appeared in 2013
Attention: Articles like this take time and effort to create. We need your support to make our work possible. To make a financial contribution, click here. Invoice available upon request – contact info@winemag.co.za
Like our content?
Show your support.
Subscribe