Tim James: Coronavirus is here – cancel everything and check your wine stocks
1
It seems it's going to get us all, this damned virus – one way or another, sooner or later. The world proves itself to be unified after all, and even here at the foot of Africa we're already involved in the implications of Covid19 and will be increasingly so. The South African wine industry undoubtedly alread is, and, like everyone else, trembling with uncertainty. I asked the Sales and Marketing Director of a prestigious winery to comment, and was told that, yes, "The problem for us, and all wineries who export significant amounts, is that it is almost impossible to predict the effect on our sales for the year. I've discussed the situation with a few of our importers and although they say that business is quiet, they can't yet say how this will affect orders from us this year."
A top-level producer I asked tried hard to remain balanced and un-hyped about it all. "We're trying to be proactive and are asking our customers around the world for their best projections of any impact on their allocations", he said. "We don't want to create or reinforce any negative sentiment, as this itself could manifest in poorer sales, but we do need to be realistic and prepared. So far only one export order is on hold and in a few countries our agents have told us they might be behind projections, or lower than last year. Certainly to expect a lot of growth anywhere is not realistic."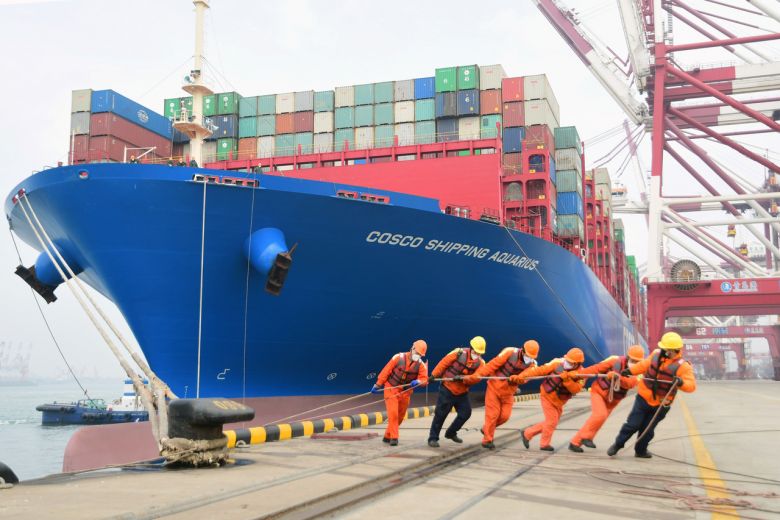 The CEO of Wines of South Africa (WOSA), Siobhan Thompson, repeated the central conundrum of uncertainty: "The effect of the virus is such a difficult thing to quantify at the moment…." For China, "shipments of wine are definitely down and that can already be seen in the Jan and Feb exports". As for Europe, "we have no idea what will happen". The biggest concern is obviously the big export markets for Cape wine – the UK, Germany, Netherlands. What will happen there and the implications for consumption – and consequently imports – can't yet be foreseen. Greg Sherwood noted this week in his column on this website his concern, with particular reference to the UK, with "pressures that are mounting for restaurants, pubs and bars, that have already started to see their footfall and revenue decimated".
Siobhan Thompson points to the cancellation and postponement of shows and trading platforms (the likes of ProWein in Germany cancelled, Vinexpo postponed at the very least, with many more certain to follow) – as particularly important: "These are critical for our exporters as this is where they sell, make deals and determine prices, so this could have an impact going forward in terms of exporting the new vintage." The Sales and Marketing Director I spoke to – who is right now on a visit to Europe and north America, and maybe should hurry home while the planes are flying – pointed to a central significance of ProWein being cancelled: "I had to cancel all the meetings scheduled with current and potential importers." In the USA, it was slightly better: "Our importer cancelled their portfolio tastings in California, but fortunately the New York one went ahead – so not a wasted trip for me."
It's not only exports of wine that need to be considered by local producers, but imports. As the top-level producer I mentioned before said: "We also have to consider the supply side – a lot of our packaging comes from overseas (paper for our labels for example), so we're ordering these early to make sure we don't run out…. Even if we have orders we can't ship them unlabelled."
And us mere wine-drinkers, do we need to worry? There are reports of, for example, the weird Australians besieging their supermarkets as they panic about the prospects for toilet-paper in a comprehensively virused world, but I haven't seen indications of terror that the liquor store shelves might be cleared. For those without established stocks of red and white, however, it might be a good idea to make sure that there's enough of the good stuff to help keep you cheerful when you cancel everything and stay home till the world sorts this out (forget about the vastly more cataclysmic impending climatic disaster for now).
Me, I'm trying to keep slightly hopeful about my already booked visit to Venice and Bologna in late April. The thought of those places being quiet and as empty of tourists as they haven't been for a century is marvellous – but even if they're accessible, I don't want them to be quite dead. Nor me, for that matter (I'm placed, age-wise, on the rising curve of risk); but there would be worse places to have Covid19 than an unwontedly serene Piazza San Marco. Bottle and glass to hand.
Tim James is one of South Africa's leading wine commentators, contributing to various local and international wine publications. He is a taster (and associate editor) for Platter's. His book Wines of South Africa – Tradition and Revolution appeared in 2013
Attention: Articles like this take time and effort to create. We need your support to make our work possible. To make a financial contribution, click here. Invoice available upon request – contact info@winemag.co.za
Like our content?
Show your support.
Subscribe