Tim James: Harvest 2023 approaches, dryly
By Tim James, 5 December 2022
2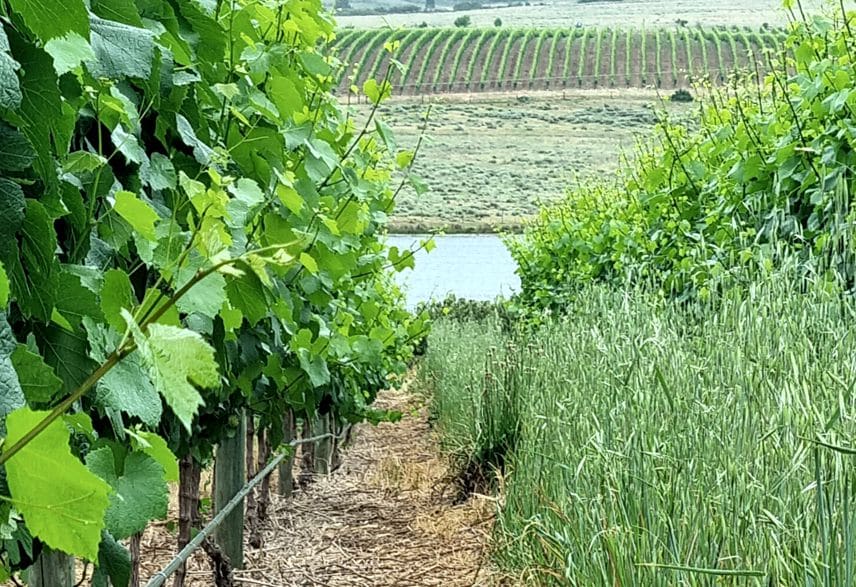 As December implacably advances, for many of us it's the year-end that preoccupies, but for the grape farmer – and winemakers readying their tanks and ensuring that the secateurs are sharp – the equally implacable approach of harvest is the important thing. I think the larger units of time must be experienced very differently on a farm from how it is in town (though the seasonal changes even in a small suburban garden have some of that effect). Already, in the lushly warm, irrigated vineyards of Rawsonville, I'm sure there's some gently swelling and sweetening bunch of sauvignon blanc that's feeling destined to make it – in a mere month or so – into the first crush and then the first bottle of Cape vintage 2023.
The vineyards I've seen are looking lovely in the early summer sunshine (warm days, but there's often still a night-time coolness). In most parts of the winelands the grapes are like more or less small and hard green peas, scarcely visible in the vivid, still fresh greenness of the vines. All is looking well – remarkably well, on the surface at least, with the prospect of a fine large crop, says Gottfried Mocke of Boekenhoutskloof.
But the farmers are apprehensive – or certainly should be, says viticulturist Rosa Kruger. Farmers are, of course, known to always be discontented: it's either too wet so their tractors cant't get into the vinyards, or its too cold, or its too hot and too dry. But it's a worrisome job, and many in the Western Cape have only recently got over three, or more, years of drought – while in Australia, for example, violent flooding seems to have taken the place of rainless times. As in the rest of the world, uncertainties about the weather are multiplying.
A winter that wasn't really cold and a warm spring have given what promises to be a large crop – mostly too large, says Rosa, for the vines to cope with. That's because the vineyards are worryingly dry, especially up the West Coast, in Swartland as well as the harsher inland parts, after that winter didn't deliver anything like enough water. The Swartland hasn't seen rain for five months.
Even in Stellenbosch, says Francois Haasbroek (consultant and Blackwater winemaker), many rain-fed dams are below capacity as farmers have already started irrigating, without enough rain in the past few months to fill them again. Many vineyards there draw on municipal water and I see that the mighty Theewaterskloof Dam (also the largest source for the city of Capy Town's supply) is at a fairly respectable 72% – but that's down from 99% full this time a year ago. The other other major Western Cape dams are also down.
So the large crop that favourable early conditions bestowed is vulnerable. Rosa Kruger says that already many farmers are dropping grapes to give the remaining bunches a better chance. I sense that she's rather pessimistic right now. Many experienced farmers, she says, are starting to wonder if we're not at the start of another three-year cycle of drought – so soon after leaving the last one.
Everyone echoes the need for rain. Chris Alheit told me recently how good everything was looking: all that's needed is a good bit of rain around the end of the year, he added. "If we get rain, it'll be ok", says Rosa. But Francois Haasbroek is wondering if he'll be having to pick his Swartland crops early off exhausted vines, at the end of January, perhaps.
A Christmas present of a few good rains would be greatly welcome. But, as summer advances, let's also hope for none of the heat spikes that broke the acid levels in so many grapes last year. Anxious months lie ahead for the Cape's grape farmers.
Tim James is one of South Africa's leading wine commentators, contributing to various local and international wine publications. He is a taster (and associate editor) for Platter's. His book Wines of South Africa – Tradition and Revolution appeared in 2013.
Like our content?
Show your support.
Subscribe