Tim James: Just how hands-off is minimalist winemaking?
By Tim James, 7 February 2020
3
Each January or thereabouts, various bodies – notably online dictionaries – declare a "Word of the year", reflecting peaks in look-ups and usage over the previous 12 months. For 2019, Oxford Dictionaries chose "climate emergency", while Merriam-Webster had "they" (used as a gender-neutral singular pronoun). For the little world of South African wine, going by the current edition of the Platter's Guide, I'd suggest "minimalist" as the word of the year. Actually, I reckon the choice could be internationally valid and, admittedly, could probably have qualified for a good few recent years.
Browsing through Platter's 2020, "minimal" or "minimalist" seems to be used, either to describe a winemaker's general approach or a specific wine, every page or two – interspersed with or accompanied by "natural" or, very frequently, "hands-off". There's even a listing for young Sam Lambson, who's smartly grappled the zeitgeist and the word and named his project Minimalist Wines. In the 2010 edition, while the word and concept were certainly not absent, occurrences were rare. In the 2005 Guide I looked in vain; no reported minimalism in winemaking back then, it seems.
I noted the preoccupation in the preface I wrote for Platter's 2020 about "Some trends in South African wine": "If many of the most ambitious wine producers are spending more time, effort and money in the vineyard, even more of them are (more cheaply, the sceptic might add) boasting of 'hands-off' winemaking. It's a trend that now goes beyond the 'new wave' winemakers and influences increasingly many classic producers. This is part of a return to a more 'natural' way of making wine. The aim is fewer interventions in the form of inoculated yeasts, added acidity to correct imbalances in the grapes, use of permitted additives such as hormones, etc." The avoidance of new oak is often another aspect of the claim.
But there's another crucial word – phrase, really – that often appears alongside such locutions as "hands-off" and "minimal". The entry for The Great South African Wine Company, for example, quotes Carl van der Merwe (he of DeMorgenzon too) as saying that the winemaking "remains as natural and minimal as possible".
The open-ended qualifier is important. What is actually possible if good wine is to be the result? How close dare one approach to being "natural"? Radical minimalism could, I imagine, making the minimum close to zero: this would involve bunging a whole lot of bunches of grapes into a container on the back stoep, waiting for fermentation to happen, then pouring the resultant juice (perhaps through a sieve – let's be generous) into containers and sealing them. Though the nature of the seal and container would of course have to be chosen. So how minimalist can minimalism be?
I'm not scoffing at the aspiration to minimalism; it is a noble one, usually designed to correspondingly maximise expression of the vineyard – and sometimes, more abstractly, just to get close to being "natural'. But we should never take the PR too seriously and imagine than the minimum is equal to zero.
As I said above, what is generally meant by claims of minimalism is avoidance of the additives that are a part of a large proportion of South African and other wines, including (in a small way) some truly excellent ones (and also avoidance of radical subtractions like removing alcohol by means of reverse osmosis or spinning cones, etc). But good winemakers, including most "natural" winemakers, make numerous cellar choices and interventions, from the moment they've chosen the picking date of the grapes, even when additives like yeasts and acid are not in question.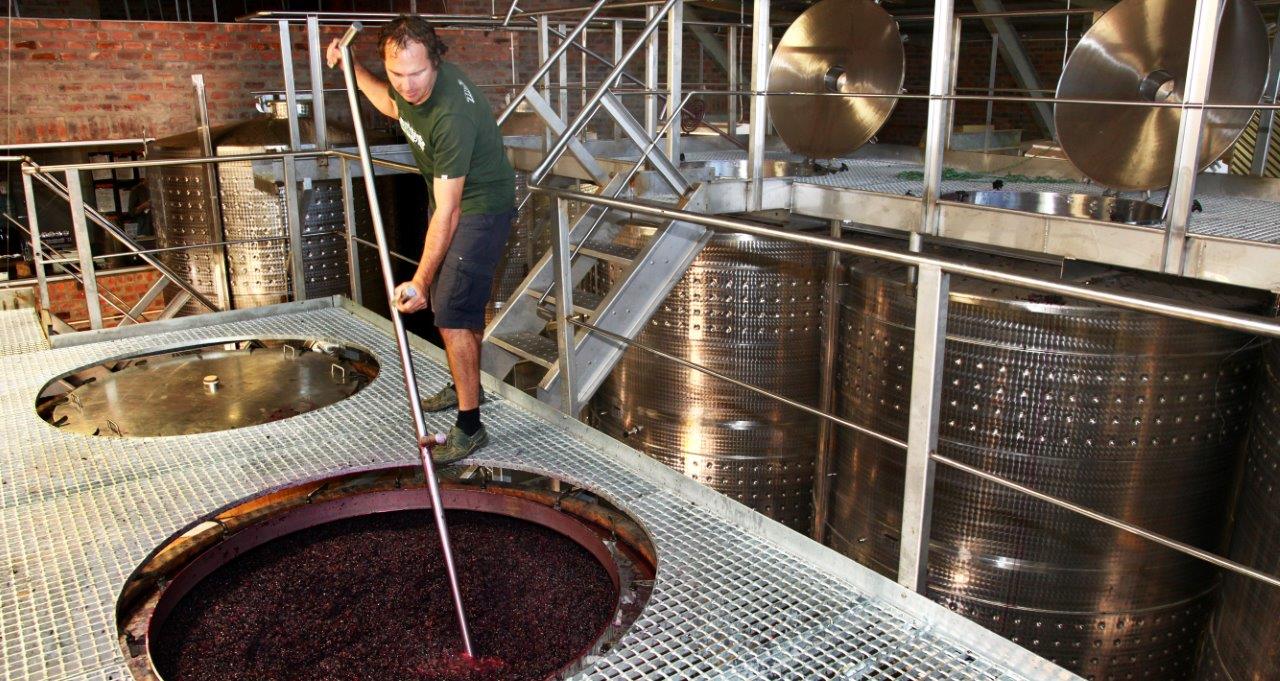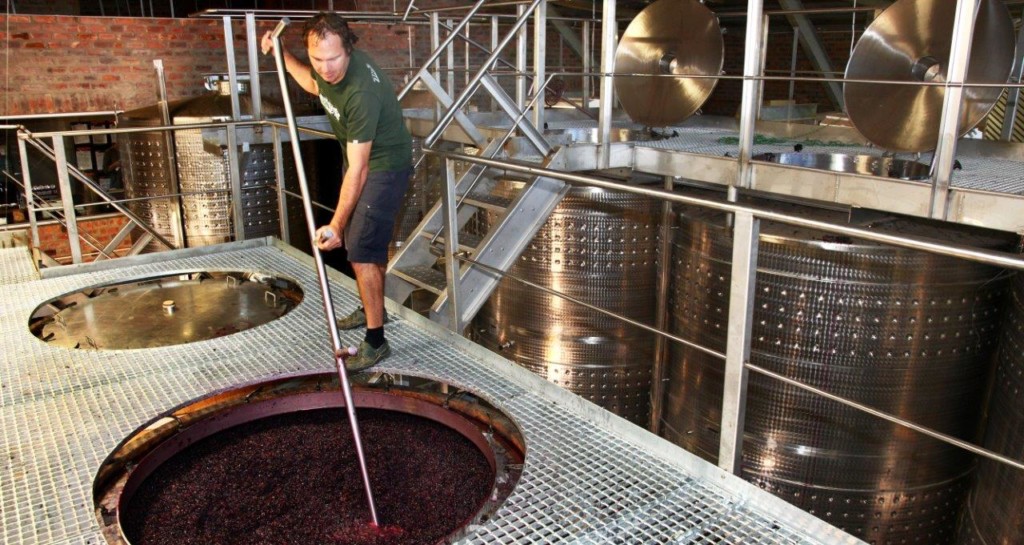 Temperature of the fermentation for example – in an air-conditioned cellar (Eskom permitting)? Nothing very natural about that. How much skin contact? How much pumping over or submerging of the skins? In open concrete tanks or in wooden fermenters? And maturing the wines for how long and in what vessels? A white blend, say, with components matured variously for different times in old oak barrels, concrete eggs and clay pots, and then the combination resting in a foudre to "marry" – such a wine is made with considerable winemaker intervention, of which these are just some of the more emphatic choices made. How is the bottling carried out? Is inert gas added to the fillspace of the bottle? Not to mention the "minimal" use of sulphur. It's even one of the ironies of radically "natural winemaking" that the wine character can make so immediately obvious some of the cellar processes and decisions involved.
Are interventions such as choosing to influence the character of a wine by choosing its maturation vessel and the length of time it occupies that vessel, are they more benign and non-interventionist than adding tartaric acid or the flavour effect of new oak or fining or filtering the wine? Almost certainly – at least according to the dominant aesthetic of wine these days. There's probably a sliding scale of heavy to light interventions that most of us would intuitively agree on. But when producers tell us glibly of their minimalism, we do need to remember that "as hands-off as possible" doesn't mean no significant intervention at all.
Tim James is one of South Africa's leading wine commentators, contributing to various local and international wine publications. He is a taster (and associate editor) for Platter's. His book Wines of South Africa – Tradition and Revolution appeared in 2013
Attention: Articles like this take time and effort to create. We need your support to make our work possible. To make a financial contribution, click here. Invoice available upon request – contact info@winemag.co.za
Like our content?
Show your support.
Subscribe