Tim James: Kleine Zalze – Image, success and change
By Tim James, 2 November 2020
Large, ambitious wineries that operate at both the ultra-premium and more ordinary levels have something of a problem when it comes to image (certainly in South Africa but probably everywhere to an extent). It's actually rather like the international image of Cape wine as a whole: the lower level, if that's what's best established, tends to provide a drag on the more exalted levels – although there is simultaneously a pulling upward of the image of the more ordinary ranges, thanks to the prestige of the top ones. But, ultimately, it's always the top wines whose image suffers.
The effect is probably most obvious in South Africa with the big merchants – KWV, Nederburg, DGB, but one can see it in a few large private producers, including some that have been major success stories of this century. Boekenhoutskloof has managed the problem particularly well, by largely disassociating their more mainstream brands (Porcupine Ridge, The Wolftrap and now Vinologist) from the Boekenhoutskloof label (though dithering about the prestigious but occasionally snootily regarded Chocolate Block). But just in case there's some tainting effect, other top-level Boekenhoutskloof-owned properties, like Porseleinberg and the newer Cap Maritime, are kept rigorously separate.
Spier and Kleine Zalze, though, for example, have kept their ranges more or less together and have probably suffered/benefited from the consequences. It's notable, for example, that when I last conducted a poll about the Top 20 South African wineries amongst international critics, judges, etc, neither of those two wineries got more than a few votes, despite the general high quality and the prestige and success of some of their top wines. True, these have tended to the big and bold and blockbusterish, in a different style from what is being most highly regarded in South Africa these days, on the whole. It remains overwhelmingly the case that small – and comparatively avant-garde in self-presentation at least – is what gets that sort of vote.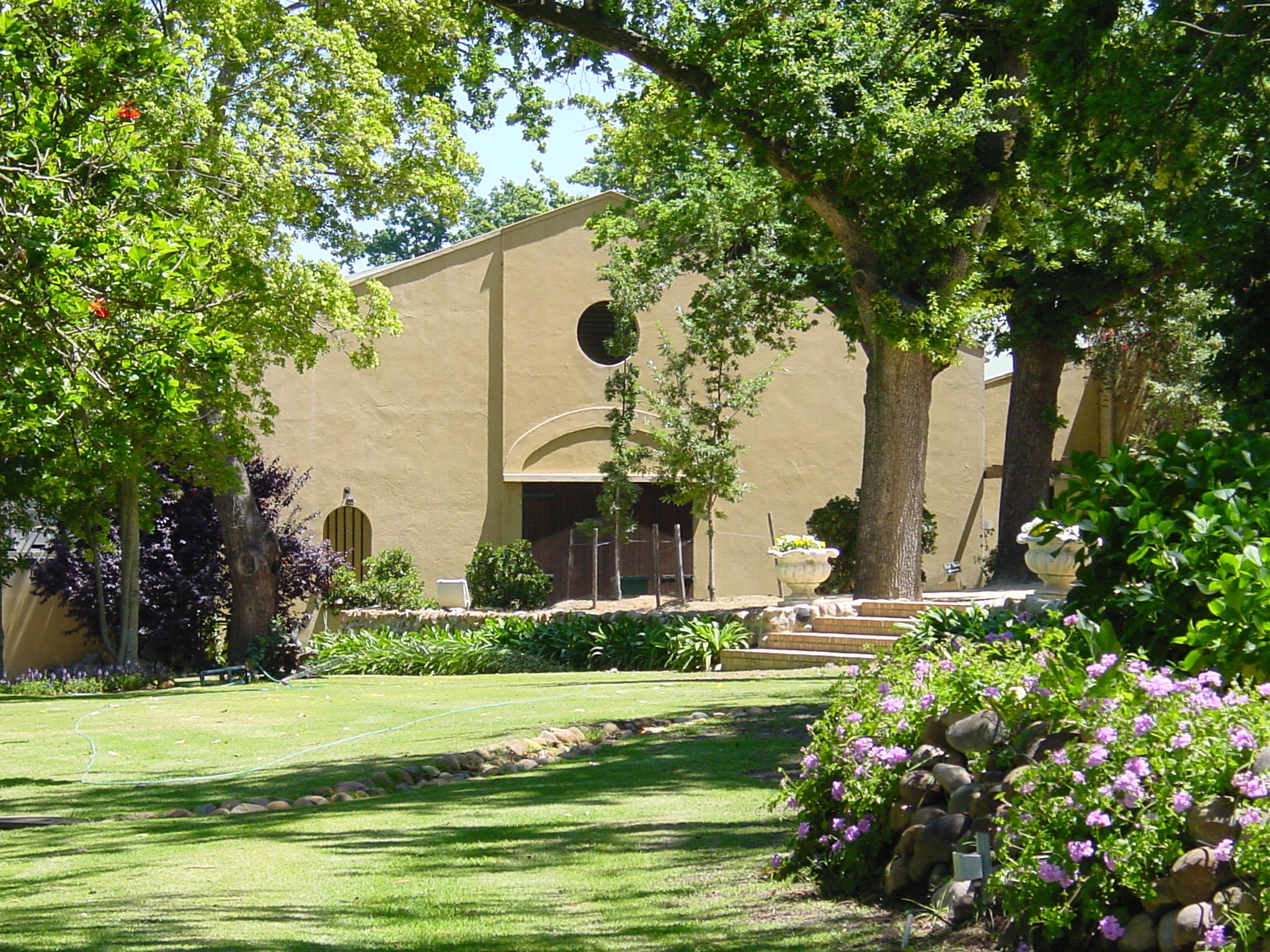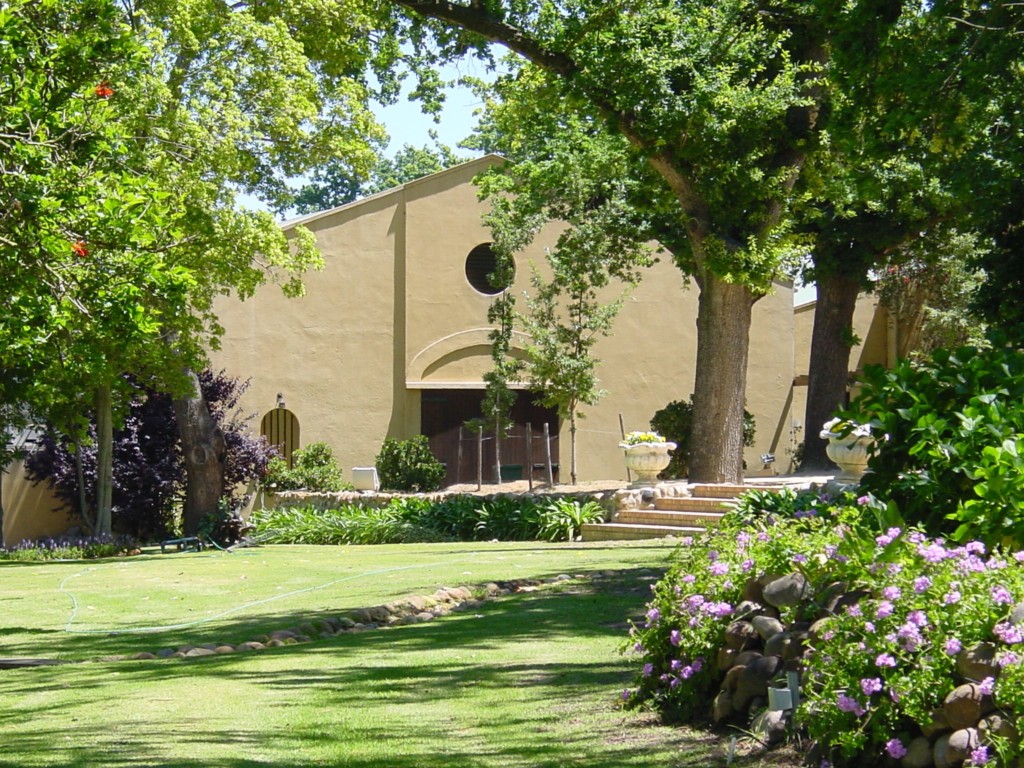 Kleine Zalze, though, is taking on the new-wave Swartlanders et al at their own game. I'd heard something about the Kleine Zalze Project Z, including wines made with skin contact, wholebunch-pressed, some earlier picked, fermented and matured in amphoras…. Far indeed from the rather lavish, rich, ripe and showy wines in the top Family Reserve range. So I invited myself out to the Stellenbosch winery (behind a strict security entrance, nestled alongside a golf course and expensive housing estate to set the tone), hoping to get something of an insight from cellarmaster Alistair Rimmer into this new range of wines and how they were imagined to fit into the whole Kleine Zalze success story. It didn't work out exactly as I planned – I got to taste only one of the Project Z wines – but I did get a valuable insight into developments, primarily ones of wine aesthetics, at the winery.
In fact, Alastair emphasised that the central aim of Project Z, which has been a part of cellar activity since 2016, is not to give Kleine Zalze avant garde credentials (and "it's not an ego thing for the winemakers"), but to benefit the Family Reserve wines. "The real benefits of the project will come with the 2020 wines", says Alastair. For example, the 2020 Chenin Blanc (not yet released) has a portion of the skin contact chenin as made in amphoras for Project Z.
In fact, there has clearly been an intention at Kleine Zalze, at least since Alastair arrived as cellarmaster in time for the 2015 vintage, to work a subtle shift on the wines, including perhaps "pulling back the ripeness a touch", while keeping the "DNA" intact. "Tightening things up a bit" is how he carefully summarises it. So that Project Z has meant a lot of winemaking experiments for Alastair and his winemaker, RJ Botha (and expensively importing 20 terracotta amphoras from Italy reveals the commitment). It has also meant the bottling and shortly forthcoming release of some of the experiments (from the 2016, 2017 and 2018 vintages), and this is likely to be a continuing practice.
The line-up that I was given to taste on my visit to the estate consisted of the current and forthcoming vintages of the four Family Reserve wines. To report briefly: The Sauvignon Blanc (2016, forthcoming 2019) and the Chenin (2018 and 2019) are both undoubtedly excellent. The latter now has no new oak or botrytis; it's still rich, but has a mineral element and some stony grip. The Shiraz is altogether too ripely powerful, rich and sweet-oaky on the finish for my tastes, though the structure is admirable. The 2017 did show a little tighter and firmer than the current 2016, with a hint of freshness tucked away.
The Cabernet is, I suppose, the flagship, and announces its character in one of those dreadful bottles that's almost as big and heavy as a standard magnum (so New World! so 1990s! so irritatingly difficult to stack!). It's as blockbusterish a wine as the Shiraz, but I found its gorgeousness much more seductive. The ripe sweetness (14.8% alcohol) is less pronounced and, especially in the forthcoming 2017, there's a taut linearity informing the balance. A most impressive, and only slightly extreme, example of the still-dominant style of Stellenbosch cab.
If my appreciation of the Family Reserve reds is more theoretical than actual, I'm happy to show total enthusiasm for the Project Z Chenin Blanc Amphora 2018. Remarkably, its from essentially the same grapes as the Family Reserve version – yet its purity and forceful, stony delicacy manages to make that excellent wine seem almost clumsy by comparison. Yet again I am convinced of the marvelousness of the marriage of chenin blanc and amphora maturation.
This new chenin, and the other Project Z wines should be labelled and released soon, and I hope to be able to report on them. If the chenin is anything to go by – and I reckon it is – it will be one of the great launches of the year, of the decade; and I hope it will play a significant role in the already-underway re-invigoration of Stellenbosch as a relevant force in South Africa and the world. Klein Zalze clearly has a winemaking team, equipped with all that it needs, that is capable of the highest feats.
Tim James is one of South Africa's leading wine commentators, contributing to various local and international wine publications. He is a taster (and associate editor) for Platter's. His book Wines of South Africa – Tradition and Revolution appeared in 2013
Attention: Articles like this take time and effort to create. We need your support to make our work possible. To make a financial contribution, click here. Invoice available upon request – contact info@winemag.co.za
Like our content?
Show your support.
Subscribe