Tim James: Looking back at SA wine 20 years ago
By Tim James, 20 January 2020
6
Turn of the year, turn of the decade – January 2020 is a good excuse to look back at what's happened in the South African wine industry. So why not travel a full 20 years to the momentous turn of both century and millennium (as most of us reckoned it, anyway) and see what was happening back then?
John Platter wrote a characteristically lively and interesting Preface to the 2000 edition of the annual guide he'd founded another 20 years previously (but no longer owned or edited), and noted that "at the small quality top end, South African wines have never been finer, more diverse in style". In fact, as John could only have guessed, the real excitement was yet to come. It was even pretty much on the horizon, as newly opened wine areas started delivering, a few old ones were being rediscovered, and some of the great names of the wine revolution were starting to emerge.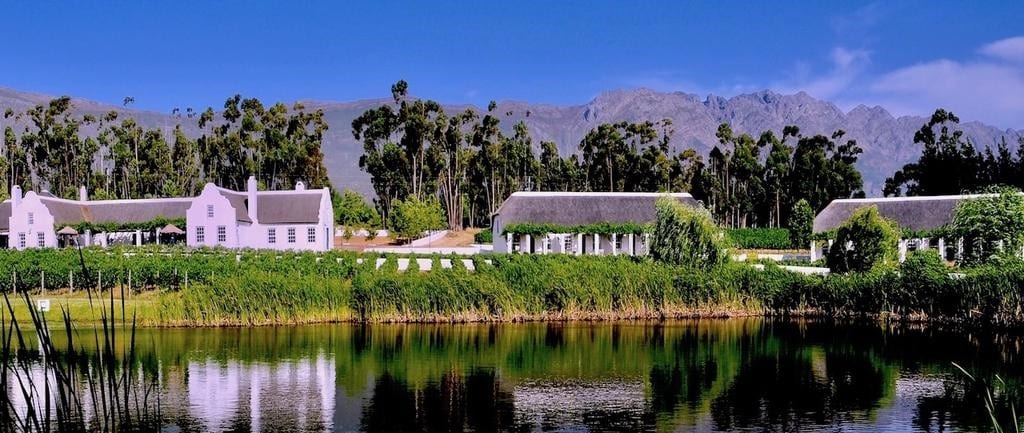 The notorious KWV quota system was well dead by the turn of the century (though the KWV's malign manipulation of the industry into one that valued quantity above quality continues even now to wreak deep damage), and producers were free to seek, for example, coolness. What is now the Cape South Coast was just beginning its splendid development by 2000 – although the Platter guide still listed only eleven wineries for the whole of the Elgin and Walker Bay area (including the as yet unnamed Bot River and Hemel-en-Aarde wards). As for rediscovered old areas, take Tulbagh and the Swartland. The single notable winery in the former was Twee Jonge Gezellen; the whole area made little other than white wine, most of it dreary – but Rijk's bottled its first range to some excitement in 2000. Even more portentously, Spice Route had established a bridgehead to the future in the Swartland, and 2000 saw the first wine bottled under his own name by Spice Route winemaker – for a few years at least – Eben Sadie.
Most of those producers didn't feature in Platter 2000. And there were a mere 18 five-star wines that year, including three "ports" (no brandies included in Platter then), and not a single chenin or sauvignon blanc or white blend made the cut (though it's worth noting that the Chenin Blanc Association was founded in that year). The omission of wines in those categories, which would be unthinkable now, was no anomaly: nor did they feature in 2001, though in 1999 Vergelegen's top sauvignon, then called Schaapenberg, had got five stars. Just a few names still familiar at the top end were in the 2000 five-star list: Kanonkop Paul Sauer and Pinotage, Neil Ellis Reserve Cab and Elgin Chardonnay, Boekenhoutskloof Syrah, Saxenburg "Super Shiraz", Vin de Constance. Other five-star awards went to Slaley, Groot Constantia (for Riesling!), Stellenzicht, Spice Route, Saxenburg (Merlot!), Morgenhof. A mere handful of producers.
Platter 2000 came with more or less the same dark blue binding as the 2020 edition (though the official name has mutated somewhat), but, despite the wine notes and introductions being more expansive, it was a great deal slimmer; it was from 2001 that the big jump in size came. When, with the aid of later Platters, you look at the winery foundings and maiden bottlings that occurred in 2000 alone, you understand the need for the extra pages and the compressed text. By my count, 57 Cape wineries either were founded in 2000 or bottled their first vintage that year.
I wonder if millennium fever had anything to do with it, or if this massive spurt was just an indication of the momentum of the developing wine revolution? Certainly, when you look at some of the new names, the first really great leap forward in quality that was about to happen is clearly announced: Cape Point Vineyards, Diemersfontein, Dorrance, Ernie Els, The Foundry Guardian Peak, Hermit on the Hill, Lammershoek, Luddite, Raats, Rijk's, Rudera, Sadie, Shannon, Tamboerskloof. As for a successful approach to large-volume production, the list includes both Leopard's Leap and Stellar.
And that is just 2000. It would have been difficult then to predict the extraordinary developments in Cape wine over the next two decades. And here we are, and there's more to come. Will some of the new names in Platter 2020 be partaking in established brilliance in a decade, or in two?
Tim James is one of South Africa's leading wine commentators, contributing to various local and international wine publications. He is a taster (and associate editor) for Platter's. His book Wines of South Africa – Tradition and Revolution appeared in 2013
Attention: Articles like this take time and effort to create. We need your support to make our work possible. To make a financial contribution, click here. Invoice available upon request – contact info@winemag.co.za
Like our content?
Show your support.
Subscribe