Tim James: On the state of SA Chardonnay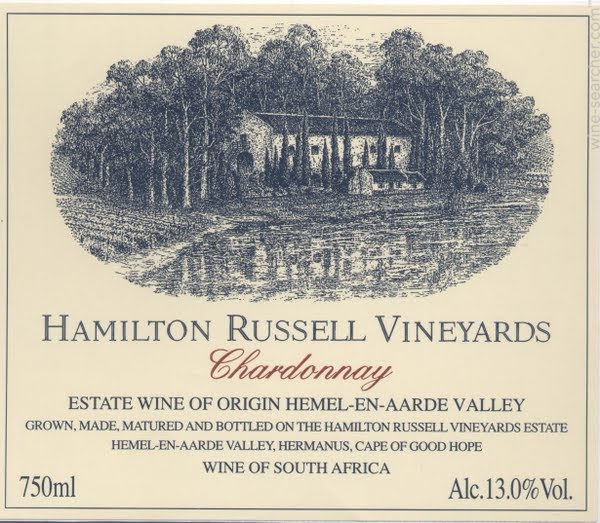 It's six years since Grant Dodd (Australian MD of Haskell) and Christian Eedes organised a tasting of Australian and South African chardonnays (see here and here): seven top producers from each country, two vintages each. Insofar as it was a test match, South Africa won on average, though Australia's Pierro was reckoned the best pair.
The important point is how things have changed. The Oz ones at the 2010 tasting were generally more caricature New World than the locals – tending to the oaky and sweet; now ambitious Australian chards have moved toward the opposite extreme of lean reticence and, arguably, insubstantiality. The style of Cape chard hasn't changed radically – though most have also cut down on great ripeness, excessive lees stirring and richness. Old oak maturation, the use of ambient yeasts to at least start the fermentation, and generally more non-interventionist practices are now common. And the wines are better for it.
More significantly, even (and this applies more to the Cape than to Australia, where there was greater depth of quality than here), the number of fine South African examples has increased greatly. In 2010 the local batters (selected by Christian, not uncontroversially) were Ataraxia, Bouchard Finlayson (Kaaimansgat), Chamonix, Hamilton Russell, Hartenberg, Mulderbosch and Paul Cluver. HRV and Paul Cluver would still be dead certs if I was making a line-up for an international test-match, but some others on that list might struggle to make the team.
Judging by what I've tried recently, the 2015 annus mirabilis was maybe especially kind to chardonnay. I thought this again last week at the launch of the Paul Cluver Seven Flags Chardonnay 2015 which is both energetic and profound, and, it seems to me, perhaps the best chardonnay yet to come from this excellent producer – or even from Elgin. Not that the Iona is much less splendid in its elegant, fresh harmony, nor the maiden Neil Ellis Whitehall, and I hope I will get round sometime to some of the region's other first class chards and be equally impressed.
It won't be at the Elgin Chardonnay Colloquium on 7-8 October – a "Showcase of Elgin Chardonnay vs International Chardonnay". At R3000 that looks a bit pricey for the wines on offer, and certainly a bit much for me. Incidentally, there are at least a few producers of Elgin chard missing from the local line-up – I see no JH Meyer or Julien Schaal, which seems a pity.
Back to my excitement with recently sampled chards, not all yet released. Two from further along the Cape Coast also have my unequivocal admiration: Restless River (though here it was the brilliant 2014; each year the wine, increasingly 'naturally' made, seems to get better), and the superb maiden offering from Hannes Storm, Vrede 2015 – still youthful, but released some months ago at about R450 – an ambitious but justified price, I think, given what you pay for an ordinary village burgundy.
And Stellenbosch too can do great chardonnay, as it can do great most things. Witness, for example, the DeMorgenzon Reserve 2015 – rather fuller and richer than most I've mentioned, but with no less quality and finesse.
The Cape wine revolution is not only about the Swartland, chenin blanc, cinsaut and skin-fermented whites. Chardonnay's also right there. And I'd love to take part in another test match.
Tim James is founder of Grape.co.za and contributes to various local and international wine publications. He is a taster (and associate editor) for Platter's. His book Wines of South Africa – Tradition and Revolution appeared in 2013.
Like our content?
Show your support.
Subscribe